Dodge to Announce Final Last Call Model at Las Vegas Event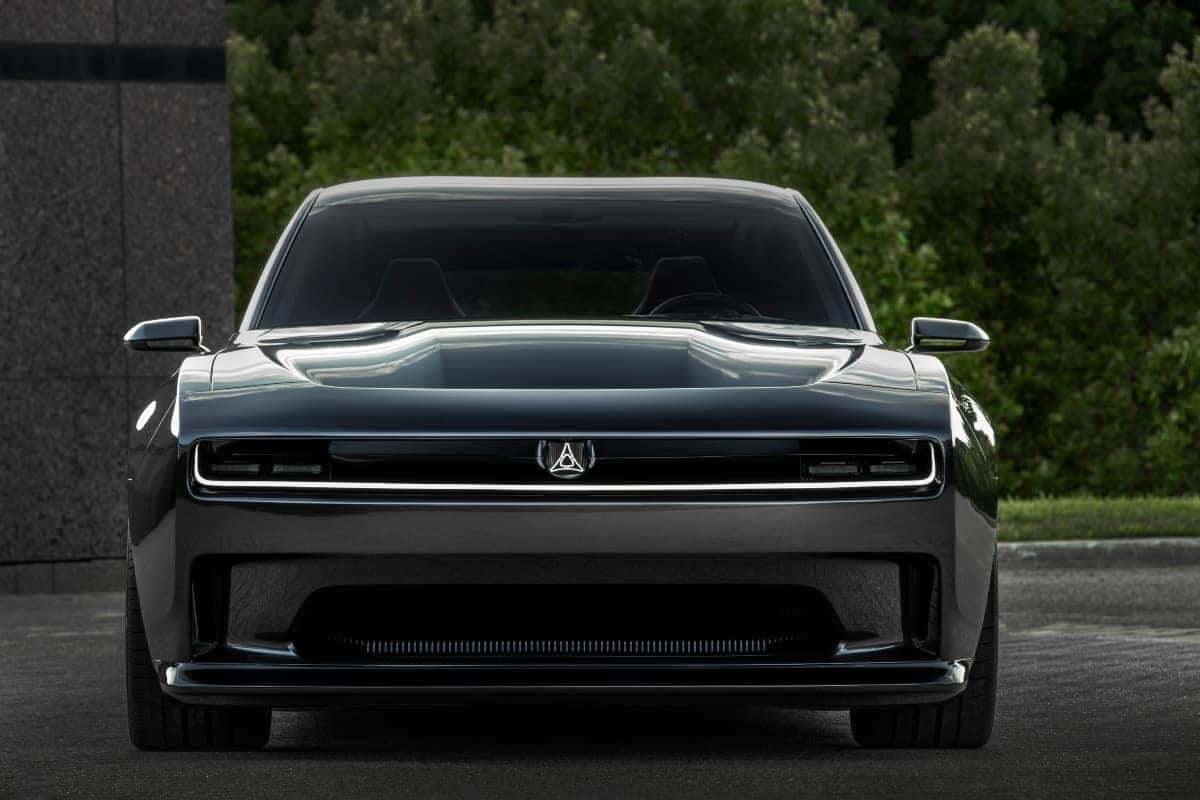 Dodge is keeping its promise to honor the end of an era. As muscle cars wind down with the rapid introduction of electrification, Dodge is going all out on its "Last Call" editions of its Challenger and Charger models. Previously Dodge had announced the Dodge Challenger Black Ghost, Dodge Charger King Daytona, Dodge Challenger R/T Scat Pack Swinger and 2023 Dodge Charger R/T Scat Pack Swinger,  Dodge Charger Super Bee, and Dodge Challenger Shakedown. The big reveal of Dodge's final "Last Call" model was put on the backburner due to supply issues, but the automaker is now ready to give it a go with a "Last Call" performance festival that'll not only reveal the model to the world, it'll also showcase the brand's future of electrified muscle. Dodge's "Last Call" event is scheduled for Mar 20, 2023 at the Las Vegas Motor Speedway.
The very last one-of-a-kind special-edition "Last Call" Dodge model is set to commemorate the Dodge Charger and Challenger models as they stand given the fact their HEMI-powered forms are coming to an end by 2024. The event will not only highlight the "Last Call" model, it'll also showcase the brand's electrified future as we mentioned prior. Dodge will have its Charger Daytona SRT Concept on display, representing a giant step forward for the automaker in terms of electrification. 
"The Dodge 'Last Call' event will be a celebration of Dodge performance. While the 'Last Call' special-edition model we will reveal at Las Vegas and the electrified Dodge Charger Daytona SRT Concept represent different performance eras for our brand, both are linked by a commitment to delivering the Brotherhood of Muscle a vehicle that drives like a Dodge, looks like a Dodge and sounds like a Dodge. No matter the era, Dodge will always be about muscle, attitude and performance, and that's what this event will celebrate," said Tim Kuniskis, Dodge Brand Chief Executive Officer–Stellantis.
Dodge's performance festival will even include a drag racing strip on the Las Vegas Motor Speedway, a Dodge car show, Dodge Thrill  Rides, celebrity appearances, and even a post-event afterglow segment. The big reveal itself is open to the public, although enthusiasts can also follow along via a livestream that'll be announced closer to the event date. The performance event is part of Dodge's 24-month Never Lift plan–a road map to Dodge's performance future that's being rolled out over the 24-month time span.
2023 Dodge Lineup Highlights
Not only is Dodge looking to unleash seven special models, the automaker is also poised to celebrate its 2023 lineup by bringing back three much-loved heritage shades: Plum Crazy purple, Sublime Green, and B5 Blue. Also, like we mentioned prior, Destroyer Grey is back on the lineup as well. Both the Charger and Challenger will offer buyers up to 14 exterior shades in the 2023 lineup options. All 2023 Charger and Challenger R/T vehicles will come with a new "345" fender badging, a reference to the 345-cubic-inch engine that rests under the hood. Dodge is also adding a commemorative "Last Call" plaque under the hood of all the 2023 Dodge Charger and Challenger models. The plaque not only says "Last Call" on it, it also features a vehicle silhouette along with "Assembled in Brampton" and "Designed in Auburn Hills."
In the meantime, explore the latest that the Dodge Performance lineup has to offer here at University Dodge. Check out our Dodge Charger and Dodge Challenger inventory and schedule your test drive today. Be sure to follow University Dodge on social media for the latest Dodge news and offers.
Photo Source/Copyright: Stellantis