Dodge Unveils the Next Model on its "Last Call" List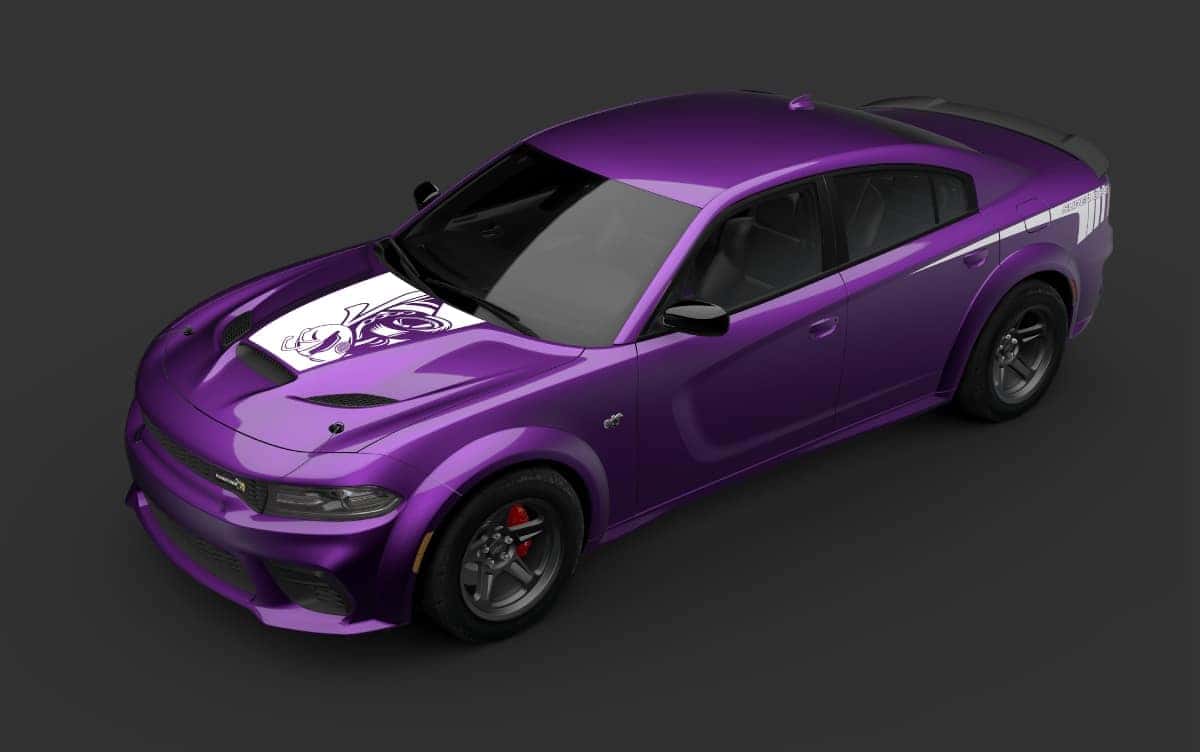 Dodge continued the ongoing rollout of its "Last Call" lineup, and the 2023 Dodge Charger Super Bee takes center stage. This model is the second of seven special edition "Last Call" models the automaker promised its enthusiasts as the gasoline-powered era comes to a close. First introduced in 1968 and then again in 1971 on the Dodge charger model as a trim, the Dodge Super Bee has a storied history that reached legendary status. Not only could the original work as an ultra-high-performance daily driver, but it also allowed enthusiasts to hit the track or drag strip on the weekends. 
The 2023 Dodge Charger Super Bee carries on the storied legacy by being the highest-performance Charger Super Bee ever made, with standard drag radials and Super Bee badging that add a menacing air to the car's already exceptional performance chops. Dodge first unveiled its special-edition 2023 Dodge Challenger Shakedown and hoped to celebrate the Dodge Charger and Challenger in their current form. Additional models will be revealed by Dodge by September 21st (2022), while the seventh–and last– of its kind is set to be unveiled at the 2022 SEMA Show in Las Vegas that's scheduled for the beginning of November (2022). 
"The Dodge Super Bee is more than commemorative of a cool heritage name–it is also a Charger variant of the Challenger 1320 grassroots race package. The special-edition 2023 Dodge Charger super Bee once again offers a Dodge vehicle that is equally at home on the street or on the drag strip," said Tim Kuniskis, Dodge Brand Chief Executive Offiver–Stellantis.
2023 Dodge Charger Super Bee Highlights
As is customary with special-edition Dodge vehicles, the automaker will only see a production run of 1,000 vehicles, with 500 Charger Scat Pack models in B5 Blue and the remaining 500 Charger Scat Pack Widebody in Plum Crazy. Not only does the 2023 Dodge Charger Super Bee special-edition model include the Plus Group and Carbon/Suede Packages, it also showcases plenty of other unique features, such as:
Super Bee exterior badging on the grille and front fenders
Super Bee exterior graphics on the functional hood scoop and rear fenders (blue graphics with B5 Blue, white graphics with Plum Crazy)
20-by-9.5-inch knurled wheels with 275 drag radials (Scat Pack)
18-by-11-inch drag wheels with 315 drag radials (Scat Pack Widebody)
Adaptive damping suspension with Drag Mode
Black Mopar hood pin kit
SRT hood with functional scoop and dual heat extractors
SRT black exhaust tips
Red four-piston Brembo brake system
Super Bee interior instrument panel badge
Super Bee seat back logos
All Dodge "Last Call" models will be allocated to specific dealerships, with pricing and dealer information to come this fall (2022) once the order books open.
"Last Call" 
Not only is Dodge offering its enthusiasts seven "Last Call" special-edition models of vehicles they love, the brand is also celebrating its regular 2023 lineup by bringing back some beloved shades–Plum Crazy, B5 Blue, and Sublime Green. Additionally, the Destroyer Grey shade also returns to the fold. In total, the 2023 Charger and Challenger models will offer buyers up to 14 external shades. 2023 Dodge Charger and Challenger R/T models also now feature new "345" fender badging, a nod to the 3455-cubic-inch HEMI V8 engine that rests under the hood. All 2023 Dodge Charger and Challenger models will also feature a unique "Last Call" plaque before the models go electric, which already makes the 2023 model year desirable for these models. There is an aluminum plaque, and it also includes the vehicle name and silhouette in brushed aluminum, with additional designations such as "Designed in Auburn Hills" and "Assembled in Brampton" to celebrate each vehicle's origin. 
In the meantime, explore the latest Dodge Performance lineup offers here at University Dodge. Check out our Dodge Charger and Dodge Challenger inventory and schedule your test drive today. Be sure to follow University Dodge on social media for the latest Dodge news and offers.
Photo Source/Copyright: Stellantis