Ram Truck Goes for the Three-peat and Sticks the Landing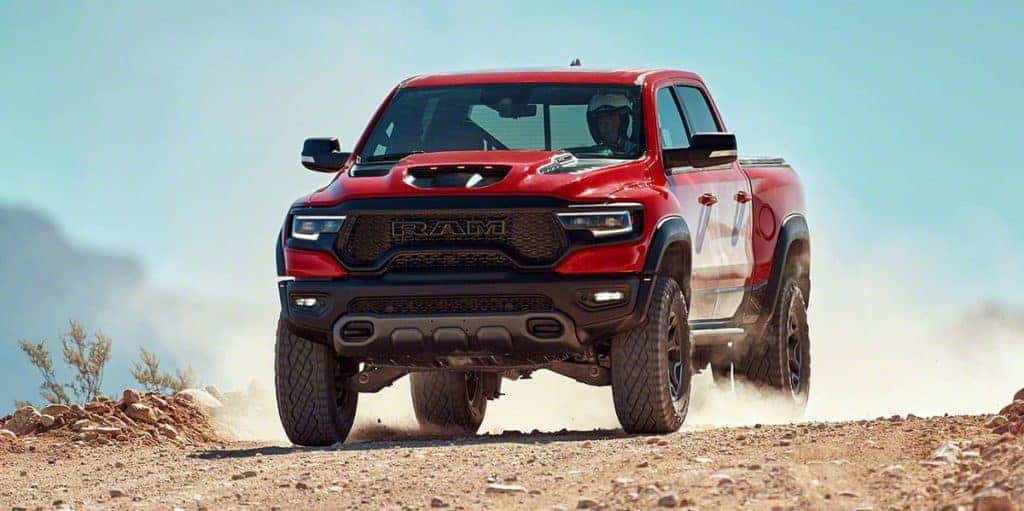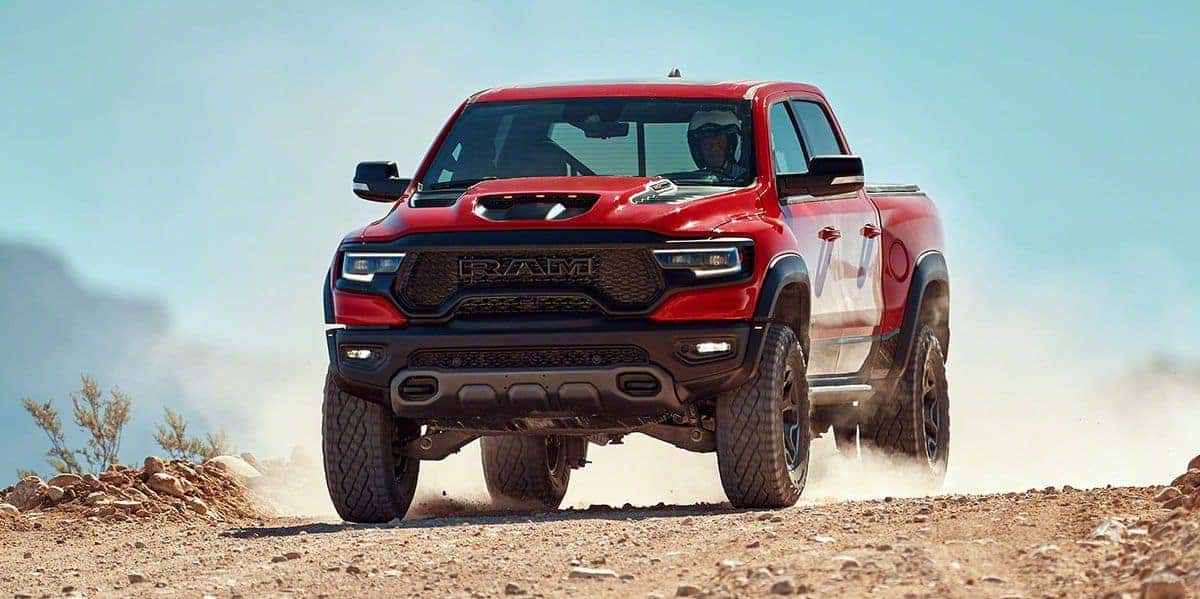 In an incredible feat, Ram Trucks managed to earn a third consecutive MotorTrend Truck of the Year win. Back in 2019 the revamped Ram 1500 earned top honors, with the refreshed Ram Heavy Duty model taking top honors in 2020, while the Ram 1500 TRX gets its turn in the spotlight for 2021. Since becoming a standalone brand in 2009, Ram Truck has earned MotorTrend's Truck of the Year award on six different occasions: 2010, 2013, 2014, 2019, 2020, and 2021. MotorTrend's yearly award recognizes the best vehicles in their respective segments that represent exceptional value, impact on the automotive scene, and overall superiority in their classes. This is one of the most coveted automotive industry awards, marking the pinnacle of several competitive segments. 
"The all-new 2021 Ram 1500 TRX sets the benchmark for extreme performance pickup trucks and clearly telegraphs the Ram Truck brand's leadership in the segment. In a brutally competitive truck market, earning MotorTrend's Truck of the Year title for three consecutive years is not only incredibly humbling, but it reaffirms the fact that we have the best light- and heavy-duty trucks on the road today," said Mike Koval Jr., Head of Ram Brand.
The publication extends its "Of the Year" program to any all-new or revamped 2021 model-year vehicles. Vehicles that initially qualify are put to the test by MotorTrend's standards, thus evaluating virtually every aspect of every vehicle. Once the competition is underway, MotorTrend subsequently also tests each vehicle on three different courses on a professional automotive level before selecting any finalists. Once weeks of testing come to a close, the judges determine which vehicle is worthy of its "Of the Year" award in its respective category. Unlike other prestigious competitions, winners here are not asked to compete directly with other models, with judges instead focusing on how each vehicle measures against the six criteria: intended function, value, safety, efficiency, engineering excellence, and design advancement. 
"Never before has a brand won Car, Truck, or SUV of the Year in three consecutive years. Winning this three-peat speaks to the excellence of the Ram pickup truck platform and the lengths their engineers and designers fo to make it so dominant," said MotorTrend Editor-in-Chief Mark Rechtin. 
Ram Trucks
Ram Truck brand initially launched in 2009 as the pickup maker began its journey as a stand-alone division, separate from Dodge. Its focus was to meet the varied demands of truck buyers all while delivering benchmark-quality vehicles. A decade later, it's safe to say that Ram Truck has succeeded on both fronts as it now features a full lineup of trucks, including the above-mentioned Ram 1500 TRX, Ram 1500, Ram 1500 Classic, Ram 2500/3500 Heavy Duty, Ram Chassis Cab, Ram ProMaster and Ram ProMaster City. Ram Trucks, the pickup maker consumers can rely on to get hard work done and get their families where they need to go. 
The 2021 Ram 1500 TRX is slated to launch in January 2021, where it'll begin making its way to dealer lots like ours here at University Dodge. While we wait, feel free to explore the existing Ram 1500 that inspired the 2021 Truck of the Year. Check out the latest Ram inventory and schedule your test drive today and follow University Dodge on social media to be the first to know when you can officially get behind the wheel of the Ram 1500 TRX.
Photo Source/Copyright: Ram Trucks/FCA