Ram Expands Upfit Configurator to Heavy Duty Lineup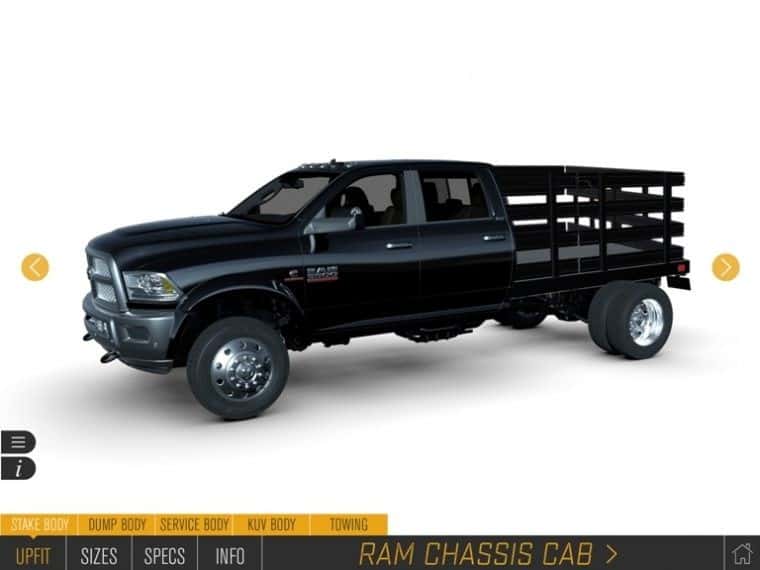 When it comes to the heavy duty jobs that can snap a truck in half, Ram Commercial puts the Ram ProMaster and ProMaster City to the test. Designed to work with upfits for any occasion, a mobile office or just some better organization for the work site, the bigger the vehicle, the easier to outfit with an upfit. On occasion, 2500 and 3500 trucks may also do the trick for heavy duty jobs, and now are easier than ever to choose an upfit for with the expanded Ram Augmented Reality Upfit Configurator.
Business owners! Imagine walking into an empty room, about the size of the chassis on a Ram ProMaster. Suddenly, all around you, three-dimensional objects take shape, and before your eyes are several settings to choose from. This futuristic scenario, sadly, is not here yet. Business owners can however view a 3D simulation via a virtual tour when transforming a Ram ProMaster into a workspace on wheels.
With the Ram Augmented Reality Upfit Configurator, a computer simulation displays a visual representation of what the inside of a Ram ProMaster looks like once an upfit is installed. What are upfits? They are setups for the inside of a ProMaster, ProMaster City, or Ram 2500, 3500, 4500, and 5500 to better optimize what the space is being used for. Recently, the upfit configurator was only an option for those looking to purchase an upfit for a Ram ProMaster, but was recently expanded for all of the aforementioned models (sans 2500).
The Upfit Configurator is a great way to give customers a virtual look into how the purchase and installation of an upfit will benefit them and their business in the long run. In addition, Ram Commercial now offers Q Pro qualification, a process for upfitters to certify their products with Ram Engineering. Not only does this help to market the product, but it gives customers a sense of a higher standard, such as:
Quality, reliability, and durability
Regulatory compliance
Standardized process controls
Warranty and continuous improvement
Whether getting a heavy duty truck for the work site, or a commercial van on-the-go, Ram upfits are the best choice a business owner can make. You can check out our Ram inventory online today.
Photo Source/Copyright: TheNewsWheel.com; Ram