Small Business Solutions Pt. II: Ram ProMaster City Upfits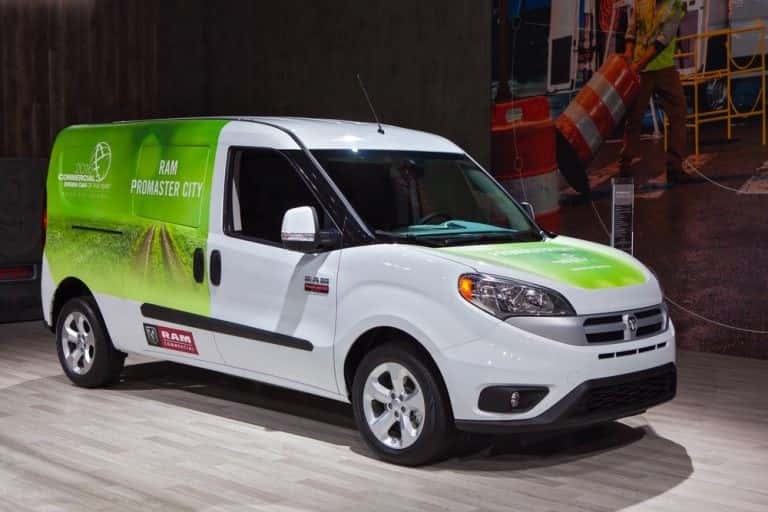 The Ram ProMaster City is the perfect commercial small cargo van for any of your business needs. It is perfect for long drives, cargo loads, delivery companies, and various other trades and businesses. Here's why.
The Ram ProMaster city is fuel efficient and it's so fuel efficient that it was named with the 2016 Commercial Green Car of the Year award from the Green Car Journal. The Ram ProMaster City is powered by a 2.4-liter 4-cylinder engine that has a fuel economy of 21 mpg in the city and 28 mpg on the highway. The van is available in two different models, a cargo van which comes as a Tradesman or Tradesman SLT, and a Wagon model which comes as a Wagon or Wagon SLT trim.
To help small business owners find the best vehicle for their company, Ram has created various upfits for trucks and cargo vans. Essentially, upfits are factory options that optimize and organize the cargo van's interior cargo space.
Ram ProMaster City Tradesman Van + Tradesman Van SLT
The Ram ProMaster City Cargo van has three different upfit options – a trades interior upfit, delivery upfit, and a roof rack upfit.
The trades interior upfit is perfect for people who need a mobile workshop. The upfit includes customized shelving units, storage units, and tool benches. Examples of trades this upfit would benefit include plumbers or locksmiths.
The delivery upfit is great for delivery companies. Some examples of businesses this upfit would be useful for include flower delivery services, catering, and so on. This upfit comes with refrigeration or heating areas, a 21.5-inch step-in height for ease and convenience, 60/40 split rear doors that open to 90 degrees or 180 degrees when needed, and available sliding horizontal racks for storage.
Then there is the roof rack upfit which is pretty much useful for any company. It allows for extra storage and cargo volume on the roof of the vehicle. The roof rack is particularly good equipment that is too big to fit in the vehicle like ladders.
Ram ProMaster City Wagon + Wagon SLT
There is one extremely handy and convenient upfit available for the Ram ProMaster City Wagon and Wagon SLT models. The upfit is known as the mobility upfit and it is intended for passenger transportation. Types of businesses that would use this include day care services, medical services for the elderly, airport shuttles, and more.
This upfit is dedicated to the comfort, safety and security, comfort, and convenience for drivers and passengers, which is especially important when your business revolves around getting people from point A to point B everyday. The mobility upfit is equipped with a wheel on board, which is a lift in the back of the van that makes it easy for passengers in wheelchairs or scooters to get in the van.
Interested in a Ram ProMaster City for your company?
Check out our inventory here.
Photo source: Shutterstock