Find Out About the New Dodge 1320 Package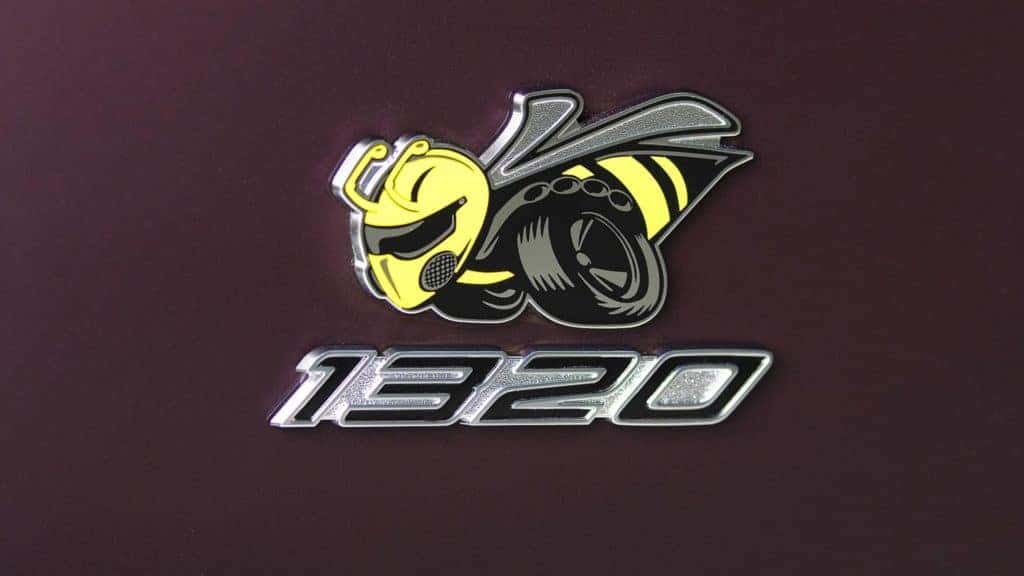 If looking to get a new 2019 Dodge Challenger then be prepared to be met with some of the most powerful, red hot options available. Heading to Dodge dealerships across the nation, the muscle car automaker didn't just turn up the heat again for 2019. They opened up a whole new set of performance features that are available to several trims in the lineup. Replacing the 2018 Dodge Challenger SRT Demon is the new, heart-stopping, 2019 Dodge Challenger SRT Hellcat Redeye. Moreover, the SRT Demon inspired a couple of changes in the lineup for 2019, and along with optional SRT Hellcat style, the 2019 Dodge Challenger R/T Scat Pack comes with SRT Demon components and parts to make this the most powerful Dodge Challenger for under $50k. It's all thanks to a new package designed for the Angry Bee.
Let's look at the original specs of the 2019 Dodge Challenger R/T Scat Pack trim. Powered by a 6.4-liter V8 engine under the hood, this muscle car can generate 485 horsepower and 475 lb-ft of torque in mere moments. Just like the SRT Demon, the 2019 Dodge Challenger R/T Scat Pack had shed 200 pounds to make it faster and more agile. Plus, the R/T Scat Pack comes with several Demon features – launch control, launch assist, line lock, and SRT drive modes.
Back in 2018, Dodge released the Widebody package for the Dodge Challenger SRT Hellcat. Designed to trick the eye into thinking it's another Dodge Challenger SRT Demon, if not looking for the Hellcat logo, one could be easily fooled. The Widebody package adds 20-inch "Devil's Rim" aluminum wheels wrapped in Pirelli P Zero summer tires (optional) for extra grip, adds extended fender flares to the body, a blacked-out rear lip spoiler, and a scalloped hood to give the SRT Hellcat one mean mug. For 2019, the same Widebody package is available on the Dodge Challenger SRT Hellcat, SRT Hellcat Redeye, and the R/T Scat Pack trims.
Recently, for those not in the know, and those who are racing enthusiasts, Dodge recently opened a special club just for drag racers – the 1320 Club on Dodge Garage. The 1320 Club is made for racers looking to test the performance of their Dodge muscle car. "1320" is the length of a quarter-mile in feet, and since a quarter-mile is the best measurement next to 0-60 mph acceleration time, Dodge named the racing club with the same number. Now, Dodge put together a 1320 package for the new 2019 Dodge Challenger R/T Scat Pack.
If opting-in for the 1320 package, consumers get TransBrake, a Torque Reserve System, Line Lock, Launch Assist (with track-friendly traction control), Launch Control, an SRT three-mode adaptive suspension system (with Drag Mode), a 3.09 limited slip differential, 41-spline rear axle shafts, a Brembo front braking system with 4-piston calipers, low-gloss black 20×9.5-inch aluminum wheels with knurled bead seats to prevent tire slip and wrapped in Nexen SUR4G Drag Spec 275/40R20 street-legal drag radials designed specifically for the 2019 Dodge Challenger R/T Scat Pack 1320. Like the Dodge SRT Demon, getting the 1320 package deletes the passenger and rear seats, but consumers can get them back for $1 each. An 8-speed TorqueFlite transmission comes standard but will come with steering-wheel mounted paddle shifters.
That's all there is to know about the new 2019 Dodge Challenger R/T Scat Pack and the 1320 package made for it. Come to University Dodge to find your new 2019 Dodge Challenger. Or ask us any questions you have about the new additions on University Dodge social media.
Photo Source/Copyright: Motor1.com