Classic Ram 1500 or the All-New 2019 Ram 1500: Your Choice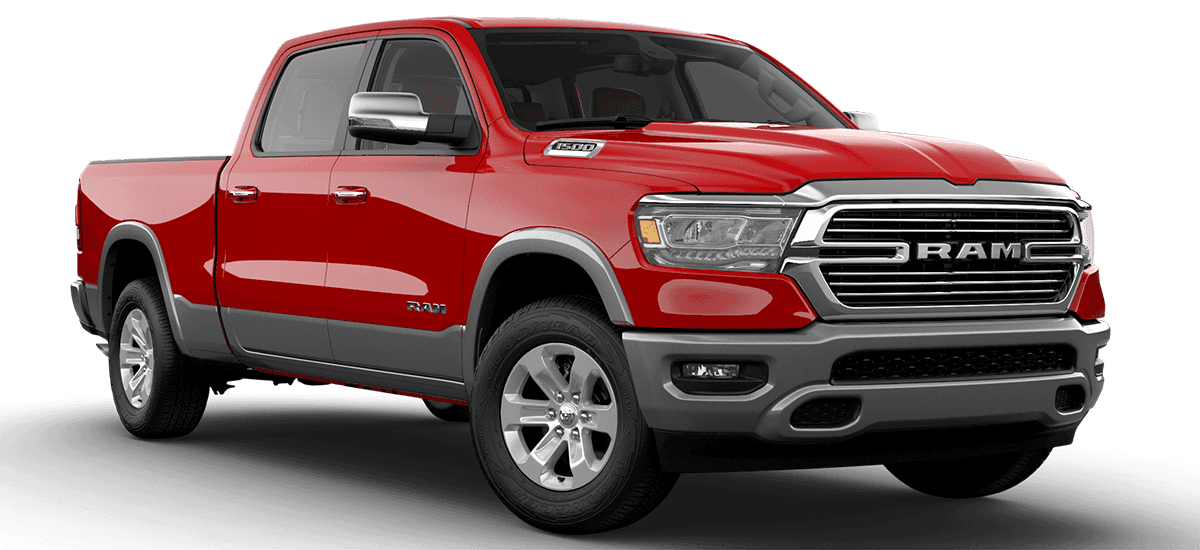 Photo credit: FCA
An unusual auto industry rarity is happening with Ram pickups right now. Though the latest and breathtaking all-new 2019 Ram 1500 is available, the 2018 Ram 1500 pickup is still being produced and available to consumers. The 2018 Ram 1500 is also going to be repackaged as the 2019 Ram 1500 Classic, though this move wasn't planned. Supplier difficulties are the culprit for the lag in getting the 2019 Ram 1500 vehicles out. However, that's where the 2019 Ram 1500 Classic comes into play and the continuation of all 2018 Ram 1500 trims will help keep customers happy with a multitude of options.
Why Have Both the 2018 and 2019 Ram 1500 available?
Similar to companies that sell smartphones that provide customers with both the latest and greatest product at the same time as the previous model, this move will give greater options for those that want to have some additional choices. Currently, the new-generation 2019 Ram 1500 is expected to have every trim available by the end of the year. Another expected addition will be the Classic's 3.0-Liter EcoDiesel V6, that will be ready later on in 2018. The EcoDiesel powertrain option is expected to provide 29 mpg, making the Ram 1500 the most fuel-efficient pickup truck in America.
Later in 2018, all Ram trucks equipped with the eTorque mild-hybrid system will be available. Though standard for the V6 engine and optional for the V8 engine, eTorque is not available as of July 2018, but not to worry – this great option is on its way. Even though there isn't every option available yet, there's plenty of choices to make customers happy. So, which version is better for customers? We'll side with the latest all-new 2019 Ram 1500 for many reasons listed below, but you can't go wrong with the 2018 Ram 1500 or upcoming 2019 Ram 1500 Classic.
Biggest Differences Between the Two Model Years?
There are noticeable differences between these two Ram pick-up model years. There's 11 trims for the 2018 Ram 1500 and a simplified trim lineup of seven trims for the 2019 Ram 1500. Most notably, an available 12-inch touchscreen that highlights a new interior separates the 2019 Ram 1500 to the 2018's 8.4-inch available touchscreen. An updated steering wheel includes more buttons and a new upper glove box door that slides up instead of popping out is featured in the new 2019 Ram 1500.
From the outside, the newer Ram 1500 has grille designs that are shorter, but have a sleeker look for the headlights and entire front fascia overall. In the back, the dual exhaust tips are a half inch larger in diameter. There's also higher bed sides and the roof has been redesigned to improve the pickup's aerodynamics. Overall, the new Ram 1500 is lighter by 225 pounds and a coil spring rear suspension was added to improve ride quality. The Ram 1500 truck's overall cab length has increased by four inches, providing even more room inside the cabin.
Make Your Choice
We welcome you to University Dodge. Our team of professionals hopes to help you find exactly what you're looking for. Our selection includes both, the all-new 2019 Ram 1500 and the 2018 Ram 1500. If you're looking to test-drive one, we'll be happy to showcase our many options and highlight the differences for you with the help from our professional sales staff. Buy, lease, trade-in or sell your current ride with University Dodge today!
Our service center can help your vehicle return back to form, from simple maintenance to more detailed repairs. Even if you didn't shop with us, we're ready to provide you quality service. With a simple appointment, let us know what work you need to have done. We look forward to providing a rewarding customer experience for you!