7 Father's Day Gift Ideas For Your Muscle Car Enthusiast Dad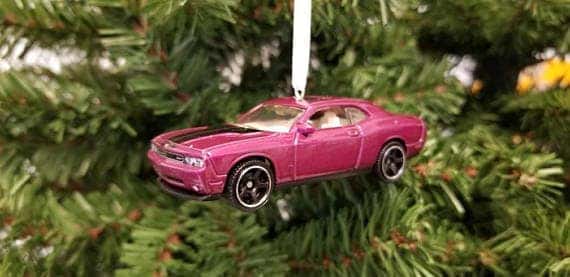 Photo credit: Etsy
So your father is a muscle car enthusiast? We've got you covered with various gift ideas to help you out for Father's Day. We recommend ordering anything early this week or stopping by a store today rather than let it get any closer to Father's Day. That said, let's take a look at some of the best gift ideas for Father's Day 2018 for your muscle car loving dad.
Don't forget to make sure that he doesn't already have any of the things you're looking to get him and this list might be helpful for not only Father's Day, but as a birthday gift or holiday gift as well incase you can't afford every option. Some are more cost effective than others.
Seven Great Ideas For a Muscle Car Enthusiast on Father's Da
Get an authentic replica of his favorite muscle car of all-time or current muscle vehicle. Nothing wrong with having a smaller version of his favorite automobile. He can place the item in places he couldn't ever dream of placing his beloved car. And this idea costs way less than the actual vehicle. Good call!
Nothing wrong with getting items to protect his "automotive baby." From a new car cover to a basket of car goodies like Armor All protective wipes, a new air filter, air freshener and wax to coat his ride would put a smile on his face. You'll know the way to his heart of a combination gift like this.
Order online a throwback magazine that contains images and information about classic vehicles and timeless muscle cars. If he's nostalgic (and who isn't), this could really be a great gift. Perhaps something about the first car he ever owned? Not a bad idea.
Has your dad been talking about a new rims for his favorite vehicle a.k.a. his pride and joy? While this is definitely an expensive choice depending on his tastes, you can definitely wow the father of the year with a gift like brand new rims. (This is way better than getting him a "Best Dad Ever" t-shirt, but you can get him that also along with this fancy choice to put a smile on his face.)
Sign him up for driving school so he can race some serious muscle cars on race tracks. Located all around the United States, there might be one closer than you think. Many classes offer vehicles that students can use in half day, full day or other specialized classes. This a great way to network with other muscle car enthusiasts and can help an old man' truly have a good time racing in a safe environment after being taught by a professional. Look for classes in your area.
Take him on a trip to the shop and pay for an oil change and tire rotation. Even muscle cars need love and care to stay in tip-top shape. Between all the miles logged, the occasional car treatment is always deserved and best when free. See if your father's beloved vehicle could use some "free" maintenance.
If you're in the market for a new vehicle or he is, a trip to visit University Dodge is great idea. We offer a large variety of nearly 650 brand new vehicles and almost 85 quality pre-owned vehicles. Our professional team is happy to help you buy, lease, sell or trade-in your vehicle.
If you're looking for any more ideas, we have an entirely friendly finance team that can assist in getting your dad the best father's day gift ever with a new vehicle, incase you don't think it's possible. We know a thing or two about helping customers drive away with the car of their dreams. Visit us or reach out and we'll see about what we can do!