Why Dodge Isn't Abandoning Passenger Cars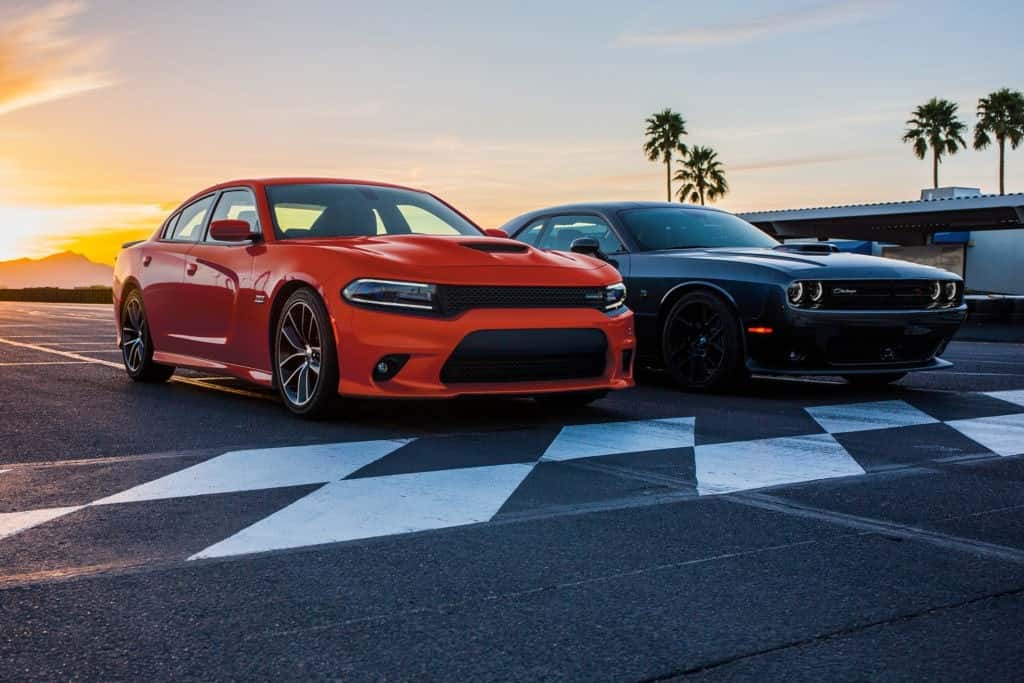 Automakers have pretty much abandoned the sedan segment as they rush to attract consumers interested in an over-saturated SUV market, but by the looks of it, Dodge never got that memo. In fact, the changes in the market have been so swift that General Motors recently announced it will be killing off six sedan models across three brands, while Ford took an even more drastic step and discontinued all non-SUV models with the exception of their classic Mustang. And what about Dodge? Well, the brand is confident and it intends to continue selling the Dodge Charger and the two-door Challenger with great success.
Tim Kuniskis, the former head of Dodge and now head of the Jeep brand, said they've got no plans to stop building impressive cars like the Charger and Challenger. In fact, Kuniskis recently told the media just how boldly he feels about the Dodge brand, stating: "What's dying is the commoditized, four-door nothingburger, no-personality cars." He goes on to add that unlike all the other generic sedans on the market, Dodge and its muscle cars "have a really well-defined personality and positioning." It certainly helps the automaker that these type of muscle cars are far more profitable than sedans, with the average transaction price in the $36,000 ballpark.
So, what makes these two Dodge models consistent winners? Let's break it down.
Heritage
Nostalgia gets the best of us from time to time and both the Challenger and the Charger sound and look like they've stepped out of another decade. These cars are practically timeless masterpieces that with just one look can transport passerby to an era where muscle cars were the norm. Born and bred on American soil, the Charger and Challenger deliver that definitive performance the public has associated with them – their brash personality and classic looks go hand-in-hand.
HEMI
Dodge's super-powerful engine attracts fans just on its own, but that fanaticism reaches new heights when it powers these incredible cars. Nothing gets a driver's blood pumping more than a beastly engine that can unleash 707 horsepower in the Charger SRT Hellcat, or an even more impressive 797 horsepower in the Challenger Hellcat Redeye. There are plenty of trims available for both models that widely range in power and cost, making them two of the most accessible muscle cars on the market.
Unapologetic Design
Pumped up performance is a major attribute of these muscle cars, sure,  but their aesthetically pleasing looks play a role in their popularity as well. Sculpted body sides, heritage paint colors that date back to the 70s when muscle cars ruled the streets, signature grilles, and an optional in-your-face rear spoiler all certainly add a somewhat mysterious and dangerous allure. After all, these are speed demons, and they've got to look the part on the outside to match the power they harness beneath the hood.
Modern Technology
Just because these two models are tinged with nostalgia does not mean that modern technology features fall by the wayside. Everything a driver needs is right at their fingertips thanks to the seamless mix between tradition and technology – 7-inch customizable driver information and digital cluster display helps drivers stay in tune with their car, while an 8.4-inch touchscreen display offers the latest Uconnect infotainment system and Dodge Performance Pages that offer real-time stats. An available six-speaker BeatsAudio Premium Sound System certainly helps cement these muscle cars as the boisterous machines they're intended to be.
Think you can handle this much power behind the wheel? Pass by University Dodge and test drive the 2019 Charger or the 2019 Challenger and decide for yourself which of the two beasts best suits your needs.
Photo Source/Copyright: Dodge