What Makes the Charger Hellcat Engine Tick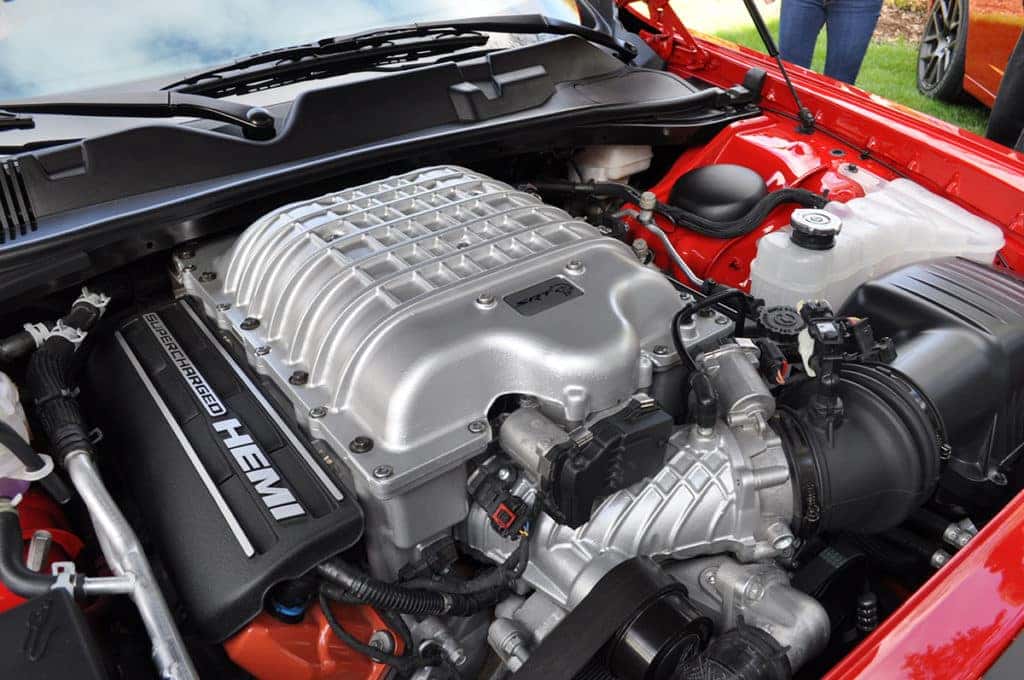 The Dodge Charger is definitely a game changer, doing away with the stigma usually associated with sedans, albeit performance-oriented ones. Slow and bulky? Just a commuter vehicle? With the thrill of 707 horsepower, we highly doubt any of the aforementioned descriptors are suitable for the Charger. So where does this sedan-sized muscle car get its power? Let's explore what makes the most powerful configuration in this class – the Charger's Hellcat engine – tick. Follow along as we dissect the engine.
Engine Build
Other vehicles in the same class as the Charger tend to come with either a 2.5-liter or 3.5-liter V6 engine, but the Charger is powered by a supercharged 6.2-liter HEMI V8 engine. The significantly-larger engine offers many advantages over other generic engines in its class. Thanks to the HEMI, the Charger boasts larger valves that yield increased air flow thus boosting the car's efficiency and acceleration response. Additionally, the smaller surface area of the HEMI lets less heat escape during combustion, making for a more even distribution of heat. Most importantly though is the fact that hotter fuel burns better, giving the Hellcat engine the advantage over more conventional engines.
Crankshaft
In any run of the mill sedan, it's the crankshaft that's responsible for taking the energy generated in the car's pistons that are moving up and down and turning that into energy for the engine. As the pistons move up and down, the crankshaft turns and builds pressure – the more pressure a crankshaft can withstand means more energy that's converted to the engine. The Hellcat engine had a forged-steel crankshaft with induction-bearing surfaces that provide a strong and sturdy base, allowing the crankshaft to withstand a piston's firing pressure of up to 1,595 psi. The Hellcat's distribution of energy is one of the driving forces that grant the Dodge Charger an insane amount of power.
Performance
Along with a whopping 707 horsepower and an impressive 650 lb-ft of torque, the Dodge Charger Hellcat has one of the quickest quarter miles, with a time of 11 seconds. HEMI configurations along with this top-of-the-line crankshaft help the Charger Hellcat reach the absurdly-fast top speed of 204 mph. Automotive enthusiasts and aspiring technicians find this engine to be a dream, especially when it's installed beneath the hood of a four-door performance sedan that's clearly moonlighting as a muscle car.
Explore the 2019 Dodge Charger Hellcat inventory at University Dodge and schedule your test drive today! Have questions about this or any of the other Dodge performance-oriented engines? Let's chat about it on University Dodge social media.
Photo Source/Copyright: Motor Authority