University Dodge Ram Delivers Ram Heavy Duty Trucks Throughout Florida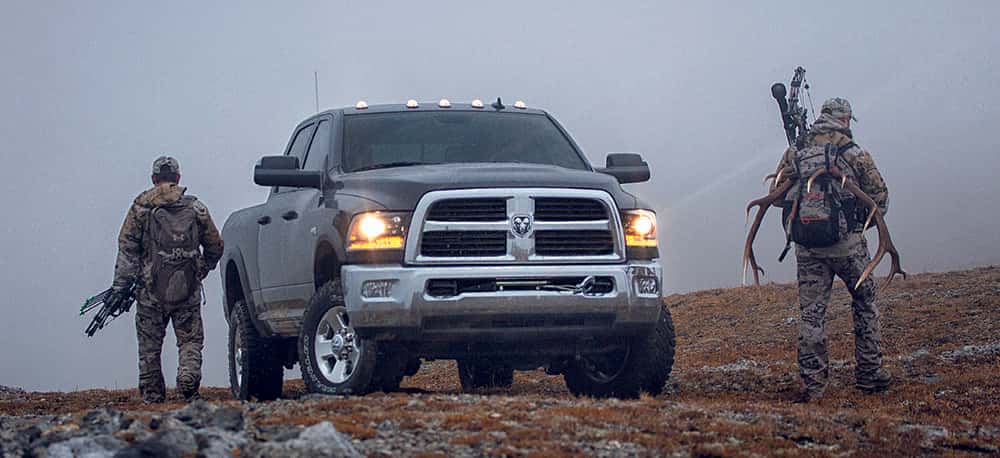 University Dodge Ram is the largest Ram truck dealer in Florida and in the Southeast U.S., so we have a huge selection of Ram trucks and that includes Ram's heavy-duty truck models, the Ram 2500 and Ram 3500. Knowing that we have a larger selection than any other Ram dealer in Florida, we can sell and deliver a truck to any buyer in Florida.
Whether you need a heavy-duty truck to tow your RV or boat, or you need a truck that offers you space for your work crew and all of your work equipment, Ram has some great options. The Ram 2500 and Ram 3500 are both available with three cab sizes, the regular cab, crew cab and mega cab. The mega cab and crew cab are both four-door truck cabs with seating for 5-6 passengers, and of the two, the mega cab offers a more legroom for backseat passengers. The regular cab is a two-door truck bed that offers seating for 2-3 passengers.

The Ram 2500 and 3500 are available with a two gas engine options as well as the legendary 6.7-liter Cummins Turbo Diesel engine. Gas engine options include the 383-horsepower 5.7-liter HEMI V8 engine and the larger 410-horsepower 6.4-liter HEMI V8 engine.
The 6.7-liter Cummins Turbo Diesel engine is a great option for consumers looking for a truck with a lot of torque for towing purposes. The Ram 2500 and 3500 can both be equipped with the 6.7L engine paired to a manual or automatic transmission. When the Ram 2500 and 3500 is equipped with the automatic transmission and the 6.7-liter Cummins Turbo Diesel engine it produces 370 horsepower and 800 lb-ft of torque, and the Ram 3500 is available with a special type of engine and transmission that produces even more torque.
In the fall of 2017 Ram announced they partnered with Cummins to increase the engine's torque output, and their changes to the engine resulted in an increase of 30 lb-ft of torque, bringing the engine's total torque output to 930 lb-ft. When the Ram 3500 is equipped with this powertrain, it has a fifth-wheel towing capacity of 30,000 pounds, which is the highest fifth wheel towing capacity in the heavy duty truck segment.
Buying a Truck From University Dodge Ram
We didn't become the largest Ram truck dealer in the Southeast U.S. without good reason. We have a dedicated and knowledgeable team of Ram truck specialists that know all of the ins and outs of Ram trucks, as well as the buying process.
Our dedicated salesmen Ray Lugo and Vincent Marchesse help buyers determine exactly what they want and need from a heavy-duty truck and find one that also fits their budget. We sell trucks to anyone in the state of Florida and we offer the option of us shipping the truck by carrier of offering to reimburse buyers for airfare to South Florida to accepts delivery of their new Heavy Duty Ram. Either way, we make the buying process pain-free and easy and buyers end up with the exact truck they want.
If you want to take the hassle out of the shopping experience, contact Ray Lugo or Vincent Marchese at University Dodge Ram at  [email protected] or (954) 332-3225.