University Dodge Bringing Classic and New Muscle Cars to Fort Lauderdale Auto Show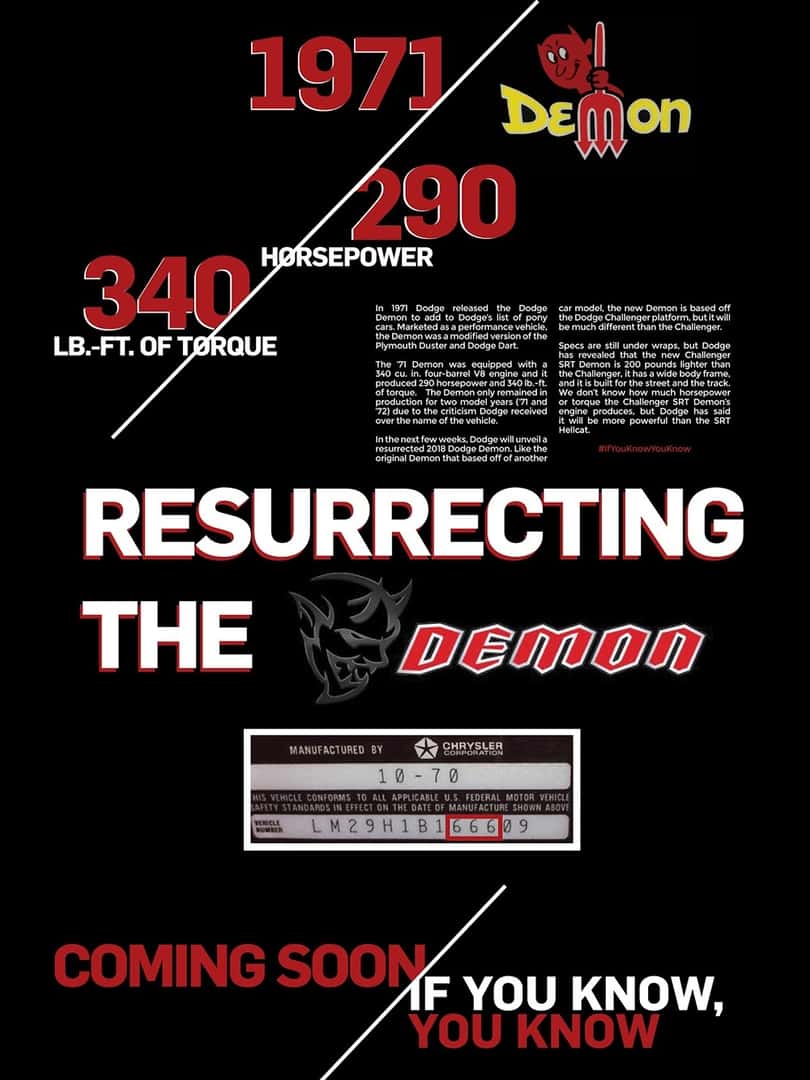 University Dodge is returning to the Fort Lauderdale International Auto Show this year, and this year we're bringing some serious muscle, in addition to new cars and a credit specialist.
With all of the recent hype about the new 2018 Dodge Challenger SRT Demon that is set to debut at the New York International Auto Show next month, we figured we'd give the audience a closer look at the Demon's original roots with a mint-condition 1971 Dodge Demon. But this Demon is unlike any other, we guarantee it — this Demon is a one-of-a-kind because it has "666" in the VIN number.  Eerie or bad a$$ – you tell us.
The Demon is privately owned but Mark Leslie, the man behind the Annual Mopar Nationals Car Show and Swap Meet held at University Dodge, has worked on it. The Demon has a 340 cu in four-barrel V8 engine that pushes out 290 horsepower and 340 lb-ft of torque.
In addition to the muscle, our booth will have a credit specialist that guests can talk to about credit and learn about the types of leases and financing options on a variety of our cars. Also at our booth (booth 31) guests are also going to have the chance to sign up to win — a $500 tool box set, $2,000 toward Mopar parts and/or labor, or a 2-year lease on a new Ram truck!