Trailering and Packing Tips for Pickup Trucks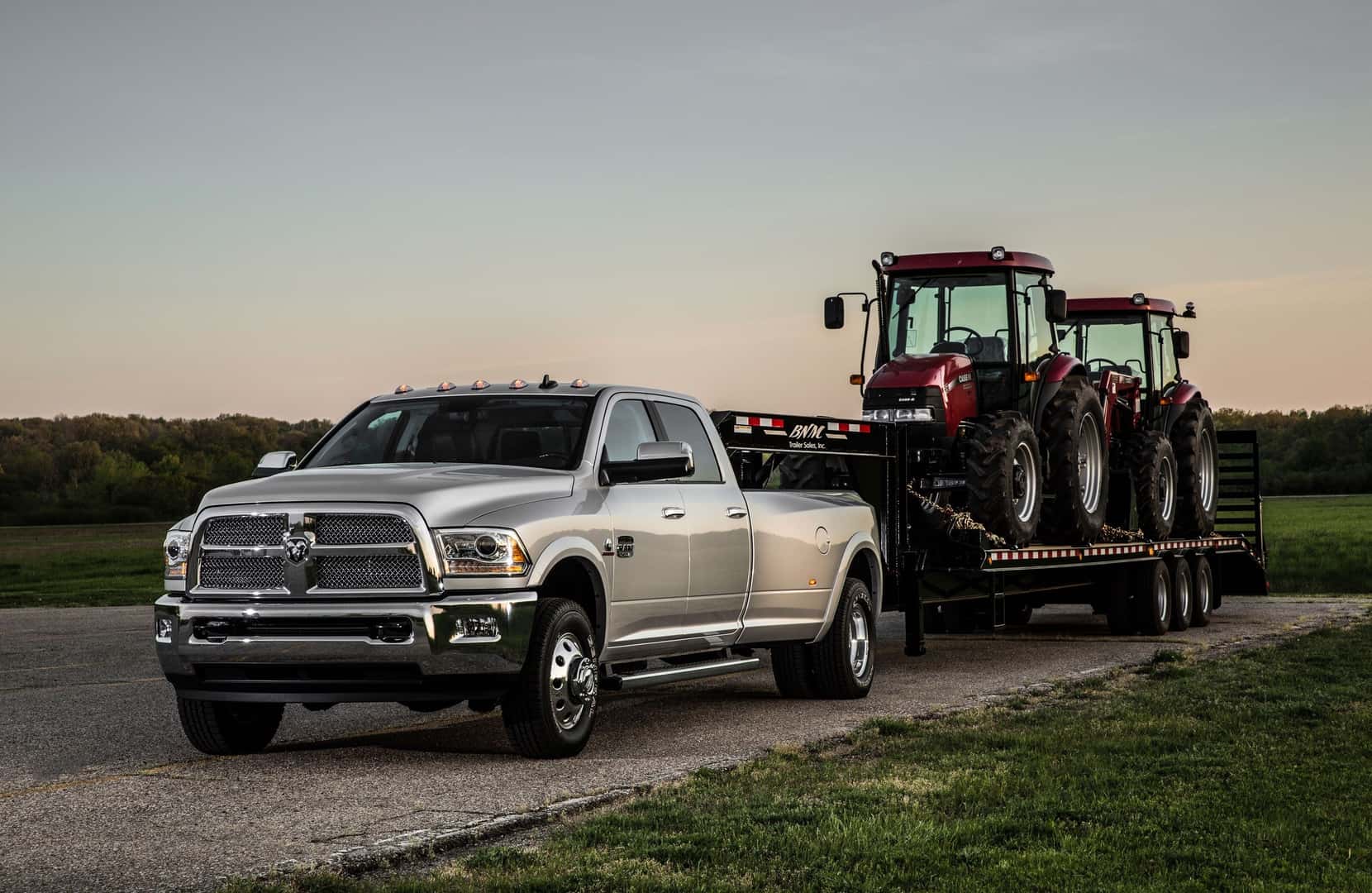 Trailering can be a little worrisome at first, but it gets much easier with practice, especially if you are using a Ram truck. If you are new to using a trailer or you want to improve your trailering experience, here are a couple tips for driving and loading your trailer.
Loading
If you are loading a trailer with cargo or livestock, it is recommended to put 60 percent of the weight in the front half of the trailer (the part closest to the hitch) and the remaining 40 percent of the weight in the rear half of the trailer. Also, make sure the trailer is already secured to the hitch before you begin loading or make sure the support legs (if your trailer has them) are secured at the rear of the trailer. This will keep the trailer from tipping as you enter the rear of the trailer with no weight in the front to hold it down.
If loading the trailer with loose items, everything should be secured with tie downs or straps.
Driving
Driving with a trailer is much different than driving without a trailer, especially when towing heavy cargo. Most importantly, drive slower than the speed limit and be aware of your surroundings. One of the worst scenarios a driver faces when trailering is needing to make a sudden stop or turn. However, if you miss your turn, don't panic. You will be able to safely turn around or turn at the next street if necessary.
If you feel that the trailer is swaying, take your foot off of the gas, but do not brake or speed up. Just ease up for a minute and be aware of how it is moving.
Passing while towing a trailer should be kept to a minimum and you should almost always remain in the right lane. But if you do need to pass, remember to account for the distance of the trailer and also remember that the added weight from the trailer and cargo increases the time it takes to accelerate.
4×4 vehicles are helpful when driving on inclines, like at a boat ramp, but 4×4 is not required. But when going down a hill, remember to slow down a little more than usual.
Only park on a flat surface. Depending on the angle a vehicle is parked on, the weight of a trailer could push the vehicle forward or backward.
Come by University Dodge to test drive one of our Ram trucks today. Ram trucks are built to tow and we have the largest selection of Ram trucks in the Southeast U.S. We are conveniently located in Davie, Fla. and you can view our Ram truck inventory online.
Photo source: Truck Trend