The Ram ProMaster Takes Center Stage in FCA's Autonomous Driving Quest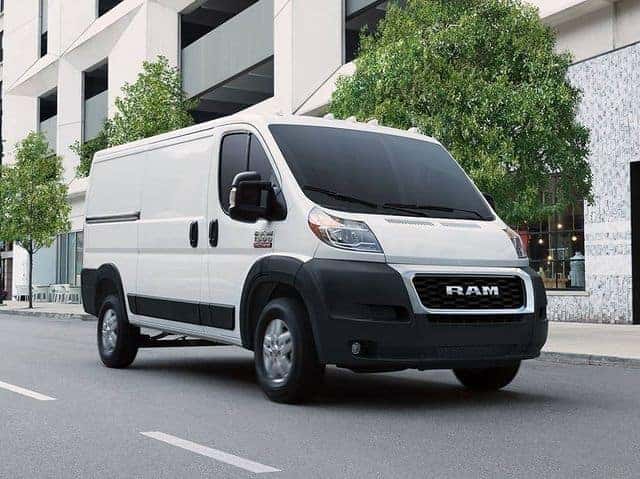 Fiat Chrysler Automobiles (FCA) announced that it will be strengthening its partnership with autonomous-driving tech developer Waymo. The latest expansion of the partnership has a new star — the Ram ProMaster will be used by Waymo to develop so-called L4 (geofenced or design domain-limited autonomous driving) technology. Waymo and FCA will use the Ram Promaster commercial vans to test the technology while using the vans for driverless deliveries. If it feels futuristic, that's because it is — FCA has been devoted to its partnership with Waymo to gain footing in the autonomous driving field, where burgeoning autonomous driving technology is a race to the top in the automotive industry. 
"With this next step, deepening our relationship with the very best technology partner in this space, we're turning to the needs of our commercial customers by jointly enabling self-driving for light commercial vehicles, starting with the Ram ProMaster. Adding Waymo's commitment to partner with us to deploy its L4 fully autonomous technology across our entire product portfolio, our partnership is setting the pace for the safe and sustainable mobility solutions that will help define the automotive world in the years and decades to come," stated FCA CEO Mike Manley in a statement. 
FCA was Waymo's first OEM partner, but this is not FCA's only autonomous driving rodeo. In 2019, the automaker also partnered with Aurora, yet another autonomous vehicle startup. Just like Waymo, Aurora has also been integrating its censors and self-driving tech into Chrysler Pacifica minivans, and both companies contracts to develop light commercial autonomous vehicles. If these partnerships have a say, the future of deliveries might actually be a driverless one. 
"FCA was our first OEM partner and we've come a long way together. Today, we're expanding our partnership with FCA with the Waymo Driver as the exclusive L4 autonomy solution for this global automotive company. Together, we'll introduce the Waymo Driver throughout the FCA brand portfolio, opening up new frontiers for ride-hailing, commercial delivery and personal-use vehicles around the world," said John Krafcik, Waymo CEO.
By 2021, FCA is expected to complete its merger with Groupe PSA, the French company that includes famed European automakers such as Peugeot and Citroen. The merger will yield a new company called Stellantis, but individual car brands such as Ram, Jeep, Chrysler, and Dodge will keep their respective names. The existing terms of the FCA partnership with autonomous driving tech companies should mean that all Stellantis brands have access to Waymo Driver and more in the future, but nothing is set in stone until the merge is complete. 
The possibilities to create new technologies between the two companies are endless, it'll be exciting to see how the partnership evolves in the future. Follow University Dodge on social media to stay up to date with the latest news, including the many autonomous driving breakthroughs that are on the horizon. Visit us at University Dodge and check out our latest Ram and Dodge inventory, including the all-new Ram 1500 and the award-winning Dodge Charger, and schedule your test drive today!
Photo Source/Copyright: FCA/Ram Trucks