The Ram 1500 Classic Strategy Soldiers On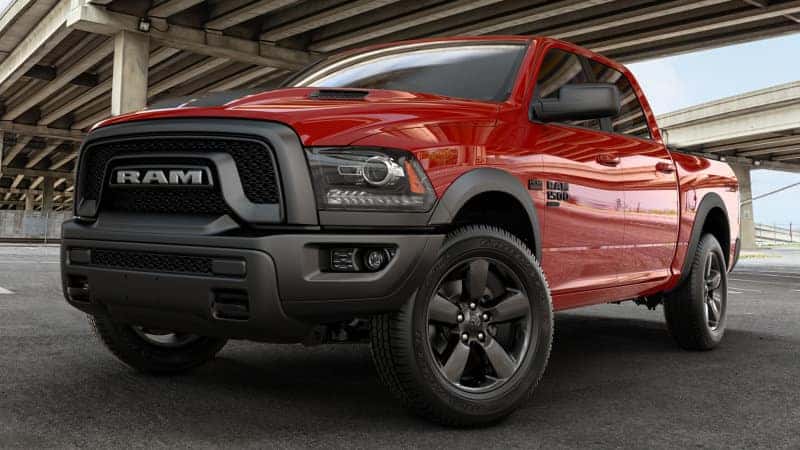 The Ram 1500 received a substantial upgrade nearly two years ago, but unlike the common practice of switching generations once a new model arrives, the Ram brand chose to do something different. They didn't cease production of the past-generation Ram 1500, instead, Ram opted for a renaming and continuation, Ram simply baptized it as the Ram 1500 Classic, creating an entirely different model. Many have wondered when Ram would cease production of the Ram 1500 Classic, but much to their dismay, it looks like the truck maker isn't going to cease production anytime soon. 
Ram's U.S. sales chief, Reid Bigland, credits the Ram 1500 Classic as one of the key components of the brand's 18 percent surge in pickup sales for 2019. Sales were strong enough for Ram that the brand finally topped the Chevy Silverado for the first time in its history. Ram sold a record 703,023 vehicle units throughout 2019. "Ram Classic and then the all-new Ram DT strategy is a very formidable one-two punch in the marketplace," Bigland said at the NADA Show. The suburban Detroit plant that's currently in charge of Ram Classic production is scheduled to shut down for 14 weeks to be retooled as Jeep gears up to manufacture its Wagoneer and Grand Wagoneer in the same plant. However, Bigland said, "but once that downtime ends, we're going to get right back up and continue to build up the Ram Classic. It's offering tremendous value in the marketplace at that entry level." 
Bigland isn't the only one singing the Ram Classic's praises and pushing for the model to stick around a while longer. Last year, during a second-quarter conference call with investors Fiat Chrysler Automobiles' (FCA) CEO Mike Manley, expressed his enthusiasm as well. Sales are the driving force behind this Ram 1500 Classic push as the full-size pickup truck has a starting MSRP below $30,000. Ram not only chose to continue manufacturing the Ram Classic, but the truck maker may actually be considering an update as well given that there's no cancellation date on the horizon for the model. 
So what features does the Ram 1500 Classic offer potential buyers? A basic Ram 1500 Classic Tradesman single-cab pickup comes with a standard 3.6-liter V6 engine under the hood that generates 305 horsepower. Although the model is often considered a barebones work truck, Ram does offer buyers different trims and options so they can step up a rung or two. There's even a Warlock edition that starts at $35,796 (plus destination fee) that offers buyers a Quad Cab with a sinister appearance and 20-inch wheels. 
General Motors (GM) is not pleased with the Ram Classic approach and accused its rival of having sales as hollow as a chocolate Easter bunny. Given that Ram knocked Chevy off the No. 2 spot of best-selling trucks and that sales don't seem to be slowing down, it appears that things are not as hollow as GM alleges. Visit us at University Dodge and check out our Ram 1500 Classic inventory. If you're looking for the latest features on pickup trucks instead, then look no further than the latest-generation Ram 1500. Schedule your test drive today! Follow University Dodge on social media for the latest Ram news!
Photo Source/Copyright: Ram