The Perks of Being a Dodge Charger Owner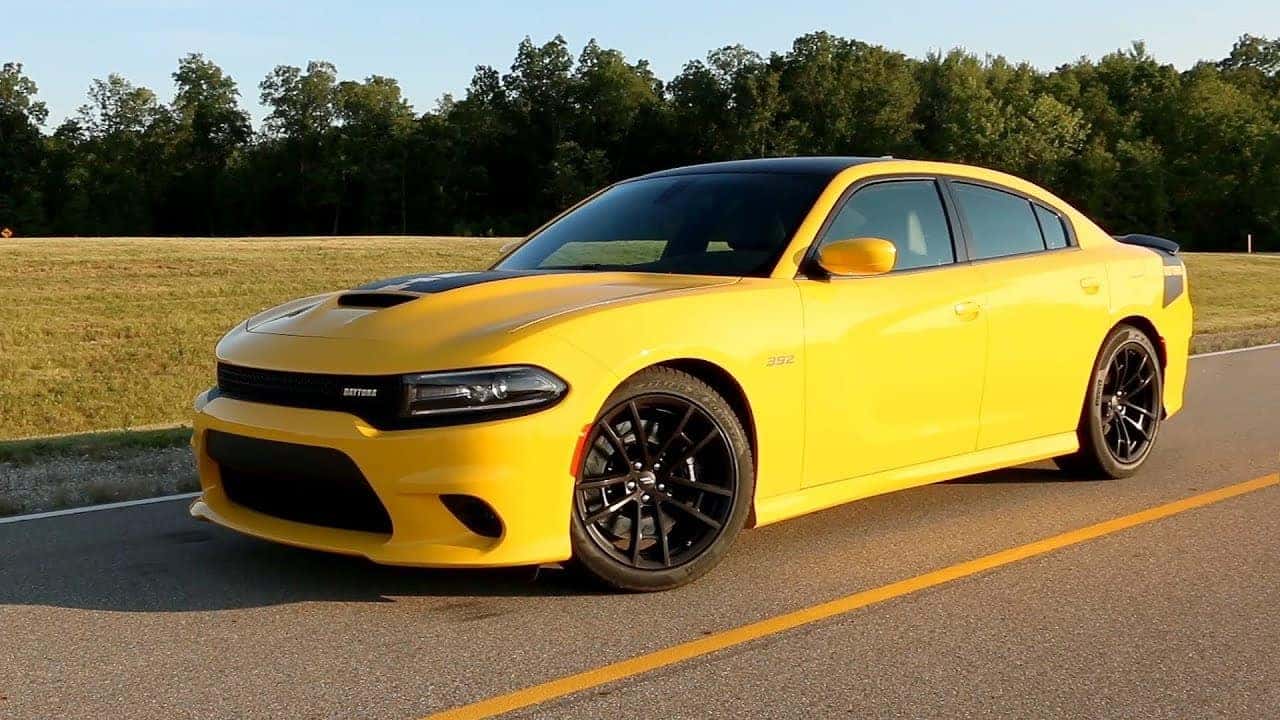 Photo credit: Wheel Network
It should go without saying that a car purchase is one of the biggest purchases a person can make. The amount of time spent inside a vehicle, whether it's for commuting or going out for leisure, can be a paradise or hell depending on what car you buy. If you're considering buying a new car, first consider the perks of being a Dodge Charger owner. You might be surprised of how a Charger drives, especially if you've never driven one. Why not have a vehicle that provides bold personality and high performance?
You can find that and more in the latest 2018 Dodge Charger. More than just fast, the Dodge Charger is reliably powerful and will excite any driver. If you want to drive a vehicle that you'll love every time you start your engine, that feeling never leaves the owner of a Dodge Charger. And that's just one of the perks. Let's examine some of the other reasons why customers always end up happy with their Charger purchase.
A Conversation Starter
If you are a shy person or don't know how to approach people, let your car do the talking. Only so many vehicles can generate a response from strangers or people around you like a Dodge Charger can. You can thank the years of engineering by Dodge that went into making a stylish and bold vehicle like the Dodge Charger.  
Horsepower For Days
Part of what makes driving a Dodge Charger so exciting is feeling the speed and power offered. (Even the base model Charger provides nearly 300 horsepower.) Of course, the top of the line Charger, the ferocious Hellcat gets up to 707 horsepower! You'll have more muscle than you know what to do with. Racing enthusiasts aren't the only ones that can enjoy having extra power; everyday drivers will also be happy to feel the strength provided by a Charger.
Better Gas Mileage Than You Might Think
Go ahead. Step on the gas pedal. You might be surprised to know that the 2018 Dodge Charger carries a better than decent 30 highway MPG average. (The 2018 Dodge Charger Hellcat only has 22 highway MPG, but considering the power of the engine, that's a trade-off owners will be happy to make.) While it doesn't set any records for fuel efficiency, it's pretty impressive for all the muscle this vehicle carries. Even drivers with a lead foot will be able to enjoy this vehicle without having to fill up very often.
A Very Lengthy and Rich History
Since 1966, there's hardly been any muscle car as distinguished as a Dodge Charger. Carrying the prestige and heritage of fine craftsmanship, it's likely that your parents or grandparents might have experienced the Charger brand at some point. The unique Charger brand is in many ways an American tradition, both to own a powerful muscle vehicle and to rule the road with a drive unlike any other.
Less Expensive Than You Might Think
While supercars and luxury vehicles can cost upwards of $60,000 or more, the latest Dodge Charger can cost around half of that. Depending on what trim you go with, you can save yourself a lot of money with owning or leasing a new Charger versus a pricey alternative. You'd be surprised of how many vehicles cost more that might not yield the same power or comfort that a Dodge Charger can.
Dodge: An American Tradition
There's one thing about owning a Charger you can always take pride in. Winner of the Residual Value Award from ALG, which represents the quality of the vehicle and how high the resale stands after three years from release, the Dodge Charger keeps its value over time. In fact, the Dodge Charger has won this award four years in a row! Being backed by the ALG means being supported by a highly reputable business that researches cars and provides sound details for success.
Find Out More Perks When You Visit Us
Curious to learn more about why a new 2018 Dodge Charger is the right choice? Come on over to University Dodge for a test-drive of a Dodge Charger or any one of our new vehicles or pre-owned vehicles. We know a thing or two at University Dodge about how to help you buy, lease or trade-in your vehicle towards a purchase with us.
For people looking to upgrade their current ride or those having issues with their vehicle, we can make sure you're back on the road fast with help from our experienced service team. With a simple appointment, our professional techs will resolve your current vehicle problems in a timely fashion. Even if you didn't buy your vehicle with us, we'll be happy to assist you with any challenges you're facing or assisting with simple routine maintenance. Visit us at University Dodge today!