The Hunter's Best Tool: Ram Outdoorsman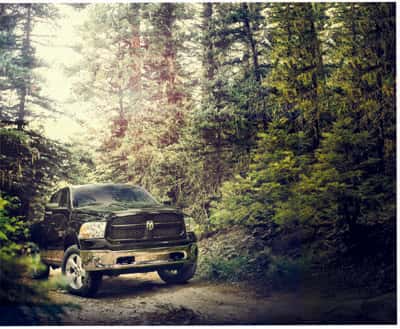 With Thanksgiving around the corner, turkey is on everyone's mind. While many of the turkeys served on Thanksgiving will come from the grocery store, families with avid hunters may be enjoying fresh and wild turkey. While hunters use different equipment for different animals and trips, the special edition Ram 1500 Outdoorsman is a great truck for all types of hunting and in all environments.
As a special edition, the Ram Outdoorsman has all of the essentials and extras to make everyone's hunting experience successful and memorable.
1. Comfort. For all of those long days in uncomfortably cold or hot temperatures the Outdoorsman has a convenient remote start so hunters can easily warm-up or cool-off.
2. Navigation. Intended to help hunters explore new spots and not get lost while doing so, the truck is equipped with an 8.4" touchscreen with UConnect and a top-of-the-line navigation system.
3. Strength. The Outdoorsman has a towing capacity of 10,180 lbs. and a maximum payload of 1,650 lbs — making it excellent for towing boats, ATVs or other offroad vehicles, helping others in need or for transporting heavy materials.
4. Fuel efficiency. While some hunters can hunt in their back yard, many hunters have to drive far distances to get to the hunting grounds. The 3.0-liter ecodiesel V6 engine makes the Outdoorsman one of the best fuel efficiencient trucks on the road and gets an average of 29 miles to the gallon for the highway.
5. Storage. The Outdoorsman has two unique storage systems. First is the under floor storage in the truck's cabin. Second, is the Rambox Cargo Management System located outside of the truck in the truck's bed and is a perfect place to store your day's catch or equipment. The storage system is built with anti-theft features and a drainage system in case of rain.
Interested in investing in a RAM? Check out the Rob Lambdin's University Dodge inventory here! Or come and visit us at 5455 South University Dr. in Davie, Florida, right outside of Ft. Lauderdale.