The 2019 Ram 1500 Classic Lives on For Now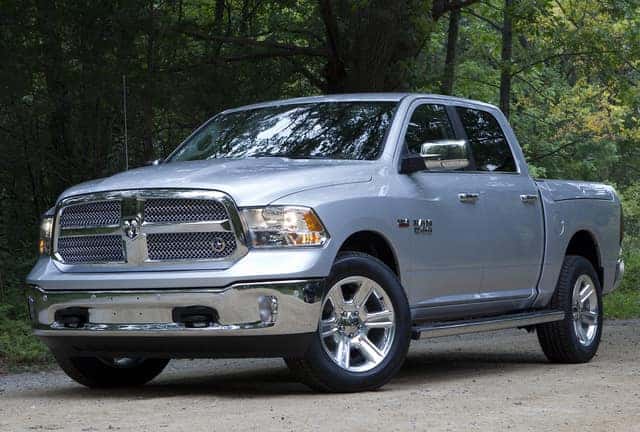 The 2019 Ram 1500 Classic is proving to be a hit on the lot for dealers.
Older than the new 2019 Ram 1500 that's slowly replacing the previous generation, the 2019 Ram 1500 Classic is still being sold alongside the redesigned truck that's also taking the segment by storm. In fact, according to J.D Power, the Ram 1500 Classic made up almost a third of Ram's pickup sales during the first quarter – impressive for what's likely to become a phased out workhorse in the coming months. Sure, the Ram 1500 Classic doesn't have all the bells and whistles that the all-new model does, but it retains wide appeal for prospective buyers who are seeking a reliable, capable, and durable pickup and who aren't ready to take on the higher payments of its successor.
Bargain hunters have been enjoying numerous incentives when buying a Ram 1500 Classic, with commercial customers in need of basic work vehicles that they can trust to be reliable have been enjoying these incentives even more. Although industry experts have expected the Ram 1500 Classic well to dry up any minute now, brand executives have not publicly revealed when the Classic's run will end. What we do know is that Ram is willing to continue to deliver the Ram 1500 Classic as long as its sales still have steam. Fiat Chrysler Automobiles (FCA) is truly reaping the benefits of selling two full-size pickups under the Ram brand, with the two-truck strategy pushing Ram Trucks past Chevrolet as the second-place best-seller (for the first time ever) and contributing to an overall 15 percent increase in Ram's first-quarter sales.
An associate editor over at Kelley Blue Book, Allyson Harwood, denotes that the strategy is a smart way for FCA to appeal to many buyers at once. "While there are more trim levels and features with the new-for-2019 Ram 1500, the previous generation Ram has a lot to offer. For example, buyers who are looking for a regular cab Ram can't currently get a new-for-2019 model with a regular cab, but it's available as a Ram Classic. You also can't get an 8-foot bed at all, unless you opt for the Classic," Harwood said. The only downside to this Harwood says is that "Ram may be limiting the amount of production space it has to build the newer models."
The Ram 1500 Classic still enjoys a loyal following and the brand is looking to keep things fresh and reward fans with a Special Edition Classic Warlock. As a special edition trim, the Warlock comes customized straight from the manufacturing plant and caters to prospective buyers who want more style and luxury from their full-size pickup. Dealers may have found Ram's two-truck strategy a bit overzealous, but they ought to know that the brand is devoted to keeping both models alive as long as it remains a profitable strategy.
Visit University Dodge and explore the Ram lineup. If you're in need of a powerful and reliable pickup for less check out the 2019 Ram 1500 Classic inventory, but if you're looking for the latest and greatest then look no further than the all-new 2019 Ram 1500. Schedule your test drive today!
Photo Source/Copyright: Ram