The 2019 Durango SRT is Still the Biggest and Baddest SUV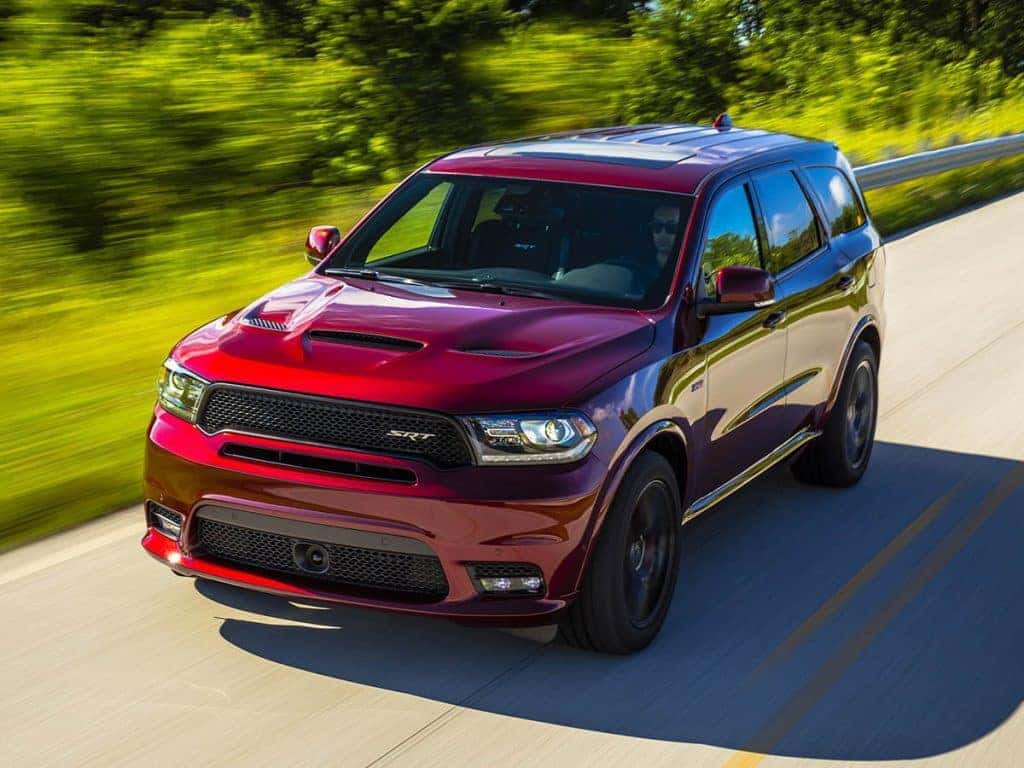 SUVs and trucks rule our roadways these days as more and more consumers are enamored by the do-it-all appeal of utilitarian vehicles. Traditional sedans and coupes are on such a decline that automakers are scrapping their production from future plans. Considering the attention and emphasis that SUVs receive these days, it was only a matter of time before an automaker figured out how to combine the appeal of good old sports cars into today's ultra high-performance people movers. The newest generation of sports vehicles comes in the form of a hefty SUV: the Dodge Durango SRT.
When it comes to three-row SUVs, the 2019 Dodge Durango SRT blows the competition out of the water thanks to its performance and capability. Equipped with a HEMI V8 engine under the hood, the Durango SRT will not leave drivers wanting more. The Durango SRT is often lauded for being unlike any other SUVs in the market thanks to the fact that it delivers stunning performance and acceleration only matched by SUVs that cost at least twice its price. A few minor changes for the SRT in 2019 include optional red seat belts, new wheel designs in either Burnished Bronze or Matte Vapor, and an optional 19-speaker Harman/Kardon premium sound system among many other highlights.
On the outside the Durango SRT is as imposing as ever from every angle; its body remains wide while a new functional performance hood adds just a bit more power. The basic body style of the Durango remains unchanged since its last redesign in 2011. Peeking under the hood the Durango SRT is quite impressive – there's a punch-packing 6.4-liter HEMI V8 engine provides an impressive 475 horsepower and up to 470 lb-ft of torque. Such horsepower is capable of taking the SRT from 0-60 in about 4.4 seconds while completing the famed quarter mile only takes 13.2 seconds.
Handling is predictable on the Durango SRT as it tracks straight as an arrow, while cornering is rather impressive when its hefty size and weight is taken into consideration. Even though other high-end automakers manufacture vehicles with plenty of different luxurious features, many of them can feel as if they're light or underwhelming when directly compared to the Durango SRT. Other areas in which the Durango SRT overshadows the competition? Towing Capacity clocks in at a whopping 8,700 pounds, and as a heavy vehicle, the Durango SRT relies on all-wheel-drive to help balance the weight distribution and complement its suspension.
Specs and features don't do this vehicle justice – you have to drive such a beast to bask in its intensity. Check out the Durango SRT inventory at University Dodge and schedule your test drive today! If you've got any additional questions you can always reach out via University Dodge social media.
Photo Source: Dodge