Stellantis Cites Independent Electrification Efforts While Pulling Away From Tesla Carbon Credits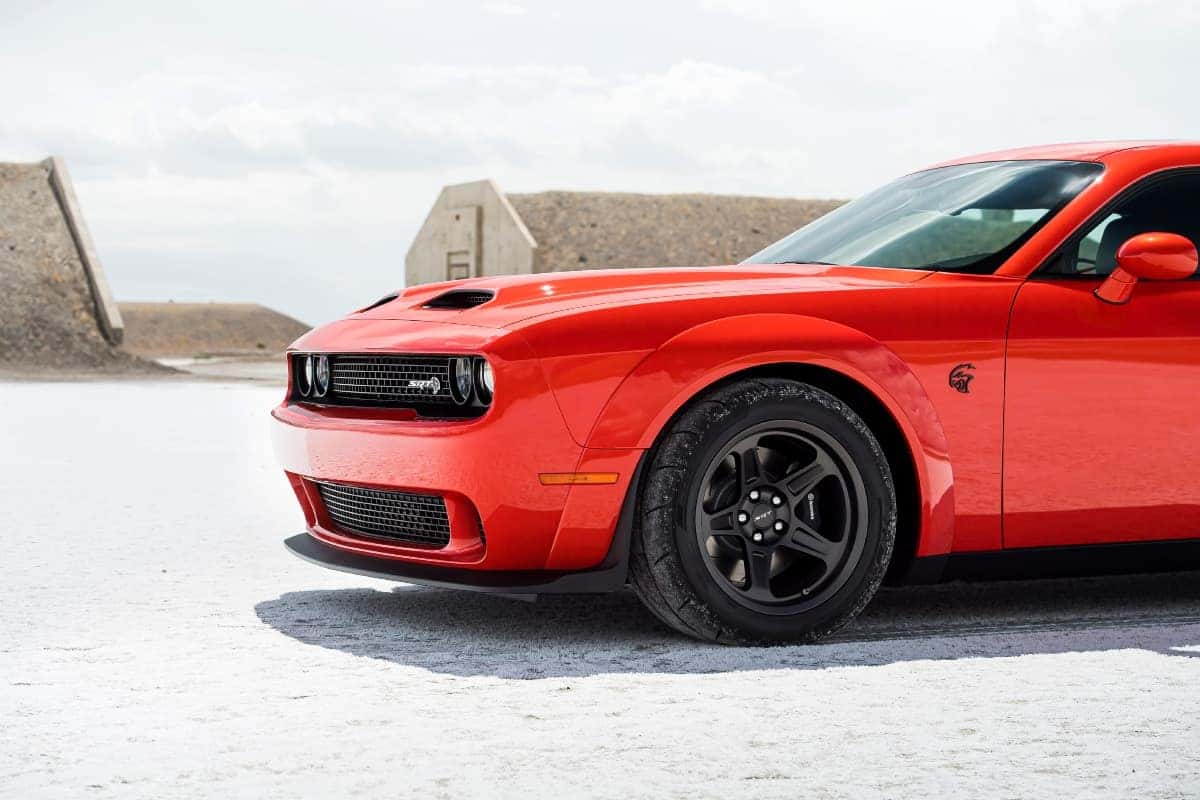 Slowly but surely, Stellantis — the new parent company of Dodge — is getting its operation together as a group. As of spring 2021, Stellantis hinted at some of its plans to renew and replenish some of its neglected brands. Along with designing new electric vehicles (EVs), especially for fleet purposes, Stellantis intends to sell 400,000 electrified vehicles this model year, counting with its large presence in Europe and the receptive EV market abroad. With these latest developments, the automaker is forced to assess its partnerships, including one with Tesla. 
The newly-minted conglomerate told a French newspaper that it will no longer be necessary to purchase Tesla's excess CO2 credits to meet emissions targets around the globe. The practice of buying carbon credits is standard across the automotive field, with Tesla raking in a whopping $428M in a single quarter last year (2020) from other automakers. Given that Tesla is solely electric it does not have to worry about offsetting its carbon footprint to meet global metrics, but traditional automakers are subject to other standards. As Stellantis improves its workflow and electrification is increasingly prioritized, it no longer needs these credits. 
According to a recent report from Automotive News, prior to the merger that yielded Stellantis, former parent company Fiat Chrysler Automobiles (FCA) spent nearly $2.4 billion to buy CO2 credits from Tesla in order to comply with European and the U.S. carbon emissions standards. That figure accounts for CO2 credits purchased from 2019-2021. "With the electrical technology that PSA brought to Stellantis, we will meet carbon dioxide emission regulations as early as this year. Thus, we will not need to call on European CO2 credits and FCA will no longer have to pool with Tesla or anyone," Stellantis CEO Carlos Tavares explained. 
Tesla currently earns billions via the tax credits it outsources to other automakers, often causing big surges in the company's credit revenue. Although Stellantis doesn't customarily comment on ongoing negotiations, a spokesperson did confirm that the conglomerate is in talks with Tesla to reach a financial agreement should Stellantis cease buying CO2 credits earlier than anticipated. Regardless if a deal comes to fruition or not, Stellantis is clearly focused on adhering to its long-term strategy of meeting its own targets sans CO2 credits. 
The spokesperson clarified that "as a result of the combination of PSA and FCA, Stellantis will be in a position to achieve CO2 targets in Europe for 2021 without open passenger carpooling arrangements with other manufacturers." This newly-asserted independence implies that Stellantis is committed to reducing emissions, and while muscle cars and electrification give the impression that they don't mix, nothing could be further from the truth. The instant torque and shear strength an electric powertrain can add to a muscle car is a heap of untapped potential that's sure to come in handy for the Dodge//SRT team. Although no electrification plans from the company are currently public, that's all expected to change when Stellantis holds its shareholders meeting during the summer (2021).
In the meantime, enjoy all the combustible power available from Dodge//SRT here at University Dodge. Whether it's the Dodge Challenger, Dodge Charger, or even the Dodge Durango, performance is impeccable thanks to the large array of engine options available. Follow University Dodge on social media to stay up to date with the latest news as the automotive industry undergoes a massive electrification transformation.
Photo Source/Copyright: Stellantis