Ram's New Packages on the 2017 Light-Duty Lineup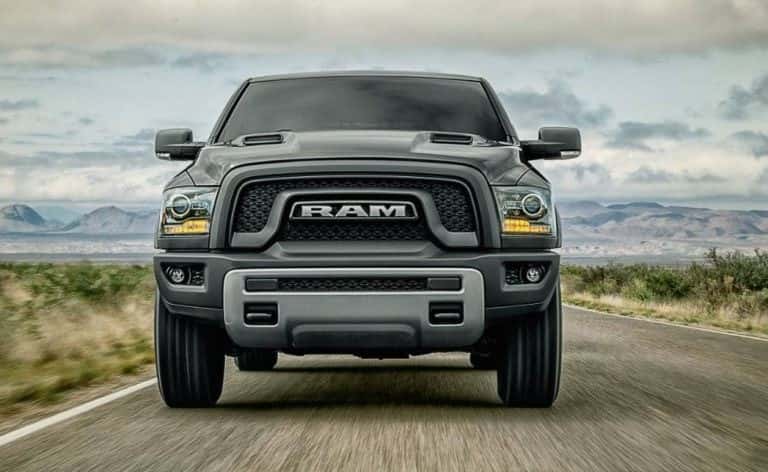 Ram released a few different packages on the 2016 light-duty Ram 1500 lineup and it looks like Ram is going to do the same thing for the 2017 model year. So far, Ram has added three new packages to the Ram 1500 lineup and they still have us wondering if they are going to make the Ram 1500 Rebel TRX Concept a reality.
Night Package
Similar to the Ram 1500 Sport Black Express, the special-edition Night Package adds all-black features all over the truck's exterior, however the package is not limited to the 1500 Sport trim. Complete with black 20-inch rims, black-bezel taillights and headlights and black badging, the Night Package looks stealth and fierce. With the exception of the Ram 1500 HFE trim, the Night package is available on all Ram 1500 configurations and buyers have the choice of five exterior colors that complement the all-black accents.
Ignition Orange Ram 1500 Sport
To add a little more color to the lineup, Ram brought back the Ignition Orange Ram 1500 Sport. This limited-edition model is all about the details. The exterior is in a vibrant bright orange hue that is accented with black badging and decals. The interior is also colorful as it has orange stitching, orange mesh insert and orange logos on the seats. Production of the 2017 Ignition Orange Ram 1500 Sport will be limited to 1,500 units.
Mojave Sand Package
Adding to the number of exterior hues that are available on the Ram 1500 Rebel is the new limited-edition color, Mojave Sand Package. In addition to the unique exterior hue, the limited-edition package includes an all-new all-black interior. The new interior will make the Rebel Mojave Sand Package the only Rebel model that doesn't have the Rebel's traditional Radar Red accents as red has been replaced with gray accent stitching and gray Ram logos.
Ram 1500 Rebel TRX Concept
Why are we still wondering about the future of the Ram 1500 Rebel TRX Concept? Because they have included the model on the Ramtrucks.com menu under the "Upcoming Models" section. If Ram does make the light-duty truck with a 575-horsepower supercharged 6.2-liter HEMI V-8 engine a reality, Ram will have manufactured the most powerful factory-engineered half-ton pickup.
University Dodge is the largest Ram dealer in inventory and sales in the Southeast U.S., so we are sure to have a couple of the special-edition and limited-edition Ram trucks available. You can view University Dodge's 2017 Ram 1500 inventory online here.