Ram's Commercial Vans, the Ram ProMaster + Ram ProMaster City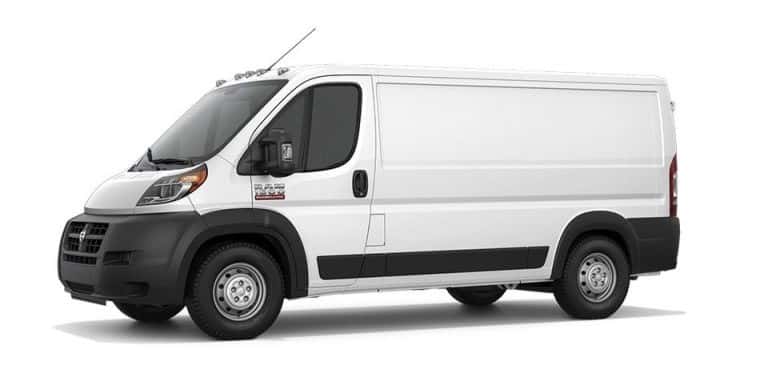 Ram Commercial is a division of Ram Trucks and they have geared up for their new campaign promoting their line of commercial trucks and vans. The campaign debuted with commercials during the early NFL game on October 23 and will consist of a variety of YouTube videos, ads and commercials.
Two of the stars of Ram Commercial and the campaign include the Ram ProMaster and ProMaster City vans, which are the perfect vehicles to help small businesses and commercial customers maximize efficiency.
Ram ProMaster
The Ram ProMaster is a large commercial van that is available with four different body styles — the window van, cargo van, chassis cab and cutaway body. The ProMaster cargo van makes for a perfect delivery van as it has Best-in-Class standard cargo height of 65 inches and over 460 cubic feet of cargo capacity.
The ProMaster is has a 36-foot turning radius and it is one of the only commercial vans on the market that is equipped with front-wheel drive, so it handles great in the city. The Ram ProMaster is available with the 3.0-liter I4 diesel engine or the 3.6-liter Pentastar V6 gas engine, which has a payload capacity of 4,430 pounds and Best-in-Class 280 horsepower. The 2016 Ram ProMaster in the cargo van body starts at $29,865.
Ram ProMaster City
The Ram ProMaster City is a smaller version of the Ram ProMaster. Not only does its more compact size make it great for maneuvering in tight city streets, but it also helps to make the ProMaster City a very fuel efficient commercial van. In fact, the Ram ProMaster City is so fuel efficient, it was named the 2016 Commercial Green Car of the Year by the Green Car Journal.
The Ram ProMaster City is available with four different body styles, the Tradesman cargo van, Tradesman SLT cargo van, wagon and wagon SLT. The ProMaster City is equipped with a .4-liter TigerShark MultiAir engine and a nine-speed automatic transmission. This engine gives the ProMaster City a fuel economy of 21 mpg in the city and 29 mpg on the highway. The ProMaster City has a towing capacity of 2,000 pounds and a best-in-class cargo capacity of 131.7 cubic feet. The Ram ProMaster City starts at $23,445.
In need of a commercial van or truck?
University Dodge has a huge selection of Ram trucks. You can come test drive them today. You'll also be happy to know, Ram has excellent incentives and deals for businesses.