Ram Unveils Ram Revolution Insider Program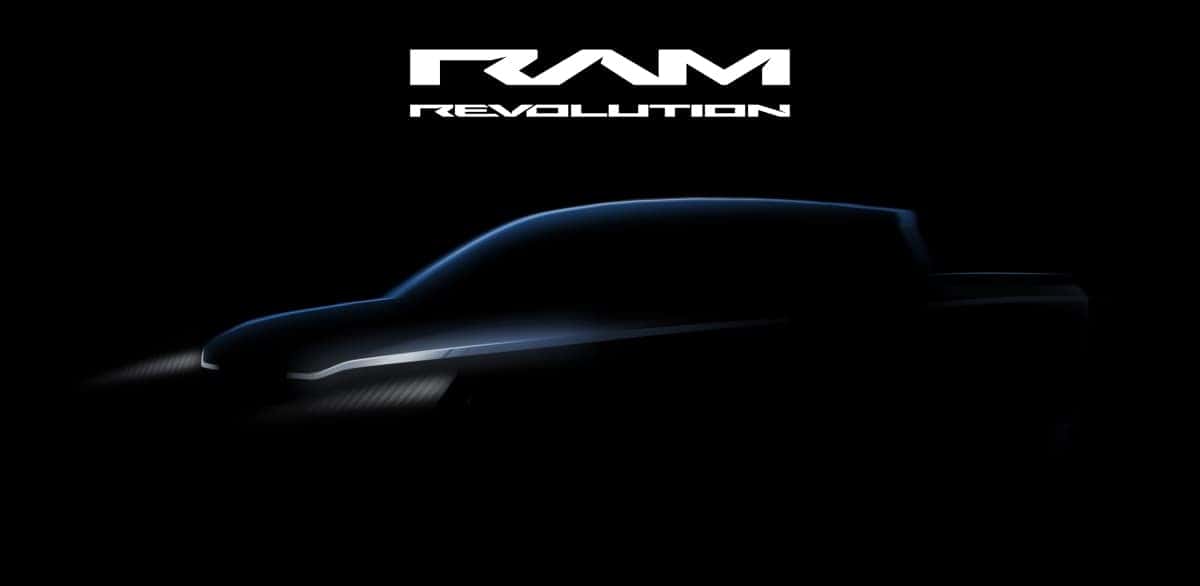 Ram Truck unveiled what's behind its Ram Revolution trademark. Turns out the recently filed trademark was about an exclusive Ram Truck insider program that invites fans to join the truck maker on its journey to revolutionize the pickup segment once more – this time at the helm of the new Ram 1500 battery electric pickup that's slated to debut in 2024. Ram Revolution, including its hub RamRevolution.com, allows consumers to experience a closer connection with the brand and its approach to battery electric vehicles (BEV). Ram will offer meaningful updates along the way, as well as unique visuals and content. Ram will also push for open dialogue between fans so they may provide input as the brand develops its first EV truck. 
"Launched as a stand-alone brand in 2009, Ram revolutionized the pickup truck segment once, and is laser-focused on doing so again with the best electric trucks on the market. Our new Ram Revolution campaign will allow us to engage with consumers in a close and personal way, so we can gather meaningful feedback, understand their wants and needs and address their concerns–ultimately allowing us to deliver the best electric pickup on the market with the Ram 1500 BEV," said Mike Koval Jr., Ram Brand CEO– Stellantis.
Ram showcased plenty of concept vehicle images along with the announcement of its Ram Revolution campaign. Customer input is of the utmost importance to the brand and it will take it into consideration when designing the upcoming Ram 1500 BEV. Additionally, the pickup maker also launched a new video manifesto titled "Spark." Ram is also debuting its Ram Real Talk Tour as part of its Ram EV revolution mission. This refers to a series of yearlong conversations with consumers and prospective buyers at numerous events to better understand what is needed from the next generation of Ram pickups and vans. 
"The Ram brand's promise is grounded in our unique 'Built to Serve' philosophy, and our new Ram Revolution campaign takes this pledge even further. At Ram, we are built to serve our customers, understanding and delivering exactly what they need and want in a Ram. Our next-generation Ram solutions will be powerful and capable trucks that tow, haul, complete the job and always go the distance," Koval Jr. added.
Ram is poised to introduce and deliver its fully electrified solutions beginning in 2025, with hopes of electrifying the entire lineup by the 2030 model year. Ram vowed to serve the next generation of Ram customers with products that can meet and exceed their real-world demands. The brand will push much harder than its competitors by incorporating technology along with more range, power, convenience, and productivity. 
Learn more about Ram's latest Ram Revolution program via University Dodge social media. Explore our latest Ram Trucks inventory here at University Dodge and schedule your test drive today! Come see what the industry's best pickup trucks have to offer, whether you're looking to hit paths unknown behind the wheel of a Ram 1500 TRX or need a bonafide workhorse like the Ram Heavy Duty.
Photo Source/Copyright: Stellantis