Ram Trucks EV On the Right Track to Debut by 2024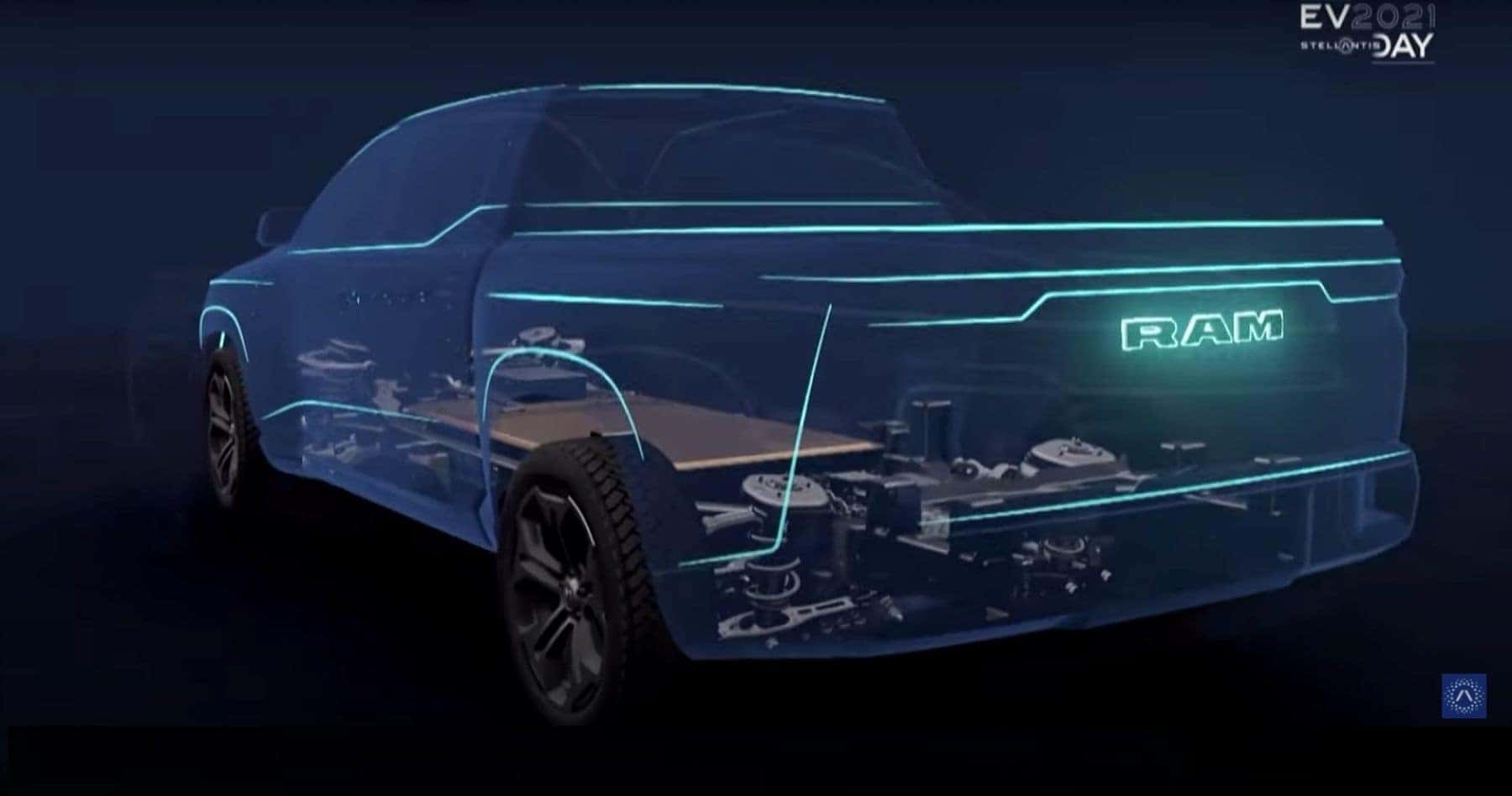 Ram vowed that its battery-electric variant of the Ram 1500 pickup will hit the automotive market by 2024. While chatting with Automotive News, Stellantis CEO Carlos Tavares raid Ram is currently developing its own battery-electric pickup that'll come to market sometime in 2024. Tavares commented after General Motors debuted its 2024 Chevy Silverado EV at CES 2022 in Las Vegas. While many enthusiasts were worried about Ram being the last of the "Big Three" automakers to debut its EV offering, Tavares showed there's a method to the brand's madness. 
"We are preparing the EV pickup trucks for 2024, and we are doing it by adjusting the specs and adjusting the performance in function of what we see coming up from our competitors. It's a fact that we are coming slightly after them," said Tavares.
The Ram 1500 EV is poised to hit the market after the Chevy Silverado EV and Ford F-150 Lightning, allowing designers and engineers to take stock of the competition. Ram is sure to respond accordingly, and being last certainly has its perks when it comes to perfecting the EV truck formula. Given the competition-driven nature of the pickup segment, Tavares' strategy at the helm of Stellantis could very well be effective. "But it's also a fact that we have the opportunity to adjust the competitiveness and the appeal of our own trucks to what they are doing, which is a competitive game, which is a fantastic situation for the consumer because the real winner of this competition is the consumer," Tavares added.
Stellantis laid out its EV plans last summer (2021), making it clear the company will spend a minimum of 30 billion euros through 2025 on software and electrification. The automaker plans to make its EVs with a real-world range target between 300 and 500 miles. Fast charging capacity – up to 20 miles per minute to be exact– is a priority for Ram Trucks. Stellantis also unveiled new EV-focused marketing slogans for its numerous brands, including Ram Trucks, which will use "Built to Serve a Sustainable Planet" once the EV pickup is introduced. 
General Motors is up first in the realm of battery-electric trucks with the introduction of its GMC Hummer EV Pickup. Ford will follow suit with its F-150 Lightning, but that model won't even enter production until later this year (2022). The Chevy Silverado EV will arrive at around the same time the Ram Trucks EV makes its debut. Production is set to begin in early 2023.
The Perks of Going Electric
One of the biggest factors that's sure to interest potential buyers when it comes to electric pickups is instant torque. Gone will be the days of struggling to tow heavy loads or conquer obstacles on paths less traveled. Electric motors are notorious for delivering intense pulling power, and we're positive any offering from Ram Trucks is sure to break the mold. Keep in mind Ram is the only truck maker to earn three back-to-back MotorTrend "Truck of the Year" awards. Electric powertrains also have another advantage over traditional combustible engines — gear reduction is not necessary, thus the role of the transmission changes as the vehicle needs less gears to deliver the same performance, making for a smoother ride. 
In the meantime, explore the latest from Ram Trucks, the powerful Ram 1500 TRX that's taking the industry by storm. Explore the Ram Trucks lineup here at University Dodge and schedule your test drive today. Stay tuned on University Dodge social media and be the first to know when more details about Ram Trucks and its upcoming EV trickle out.
Photo Source/Copyright: Stellantis