Ram Trucks Celebrated at Ram Southeastern Circuit Finals Rodeo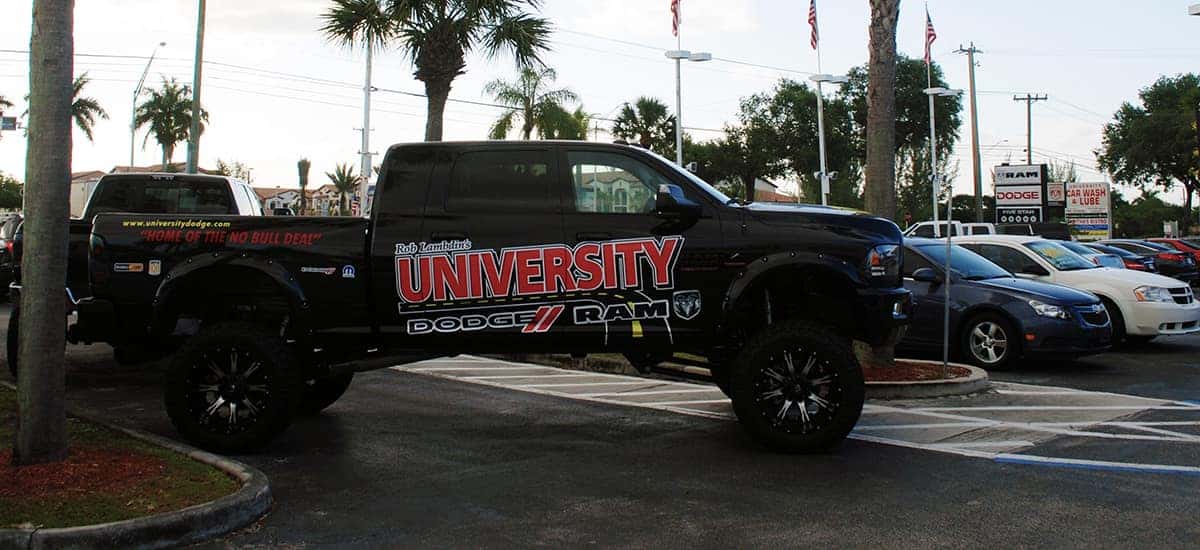 Bergeron Rodeo Grounds is a part of the historical western theme in the downtown district in Davie, Florida that has attracted attention for almost a century. Every year, the Orange Blossom Festival Rodeo is sponsored by University Dodge, taking place in February. This year the event takes place on Saturday, February 24 starting at 7:30 p.m. and Sunday, February 25 starting at 2 p.m. at the Bergeron Rodeo Grounds.
Rodeo fans and guests can expect another fun weekend of family fun and delight at the Ram Southeastern Circuit Finals Rodeo on November 8-10, 2018. Complete with activities for the whole community and beautiful animals, like the beautiful horses safely brought into the various rodeo events, solely by uniquely beautiful Ram trucks, experience the life fun all year at Bergeron Rodeo Grounds.
From comedic rodeo clowns to impressive rodeo action, the Championship Buckle presentations will follow after each Southeastern Circuit Finals Rodeo performance. Come visit the action located at Bergeron Rodeo Grounds this year. All three nights give the opportunity for visitors to meet all the sponsors, cowboys, cowgirls and committee members that are responsible for this fantastic yearly event and the year round support offered by generous community members.
The total amount of prize money being awarded this year exceeds $250,000 in prize money and awards thanks to the many sponsors including Rob Lambdin's University Dodge.
The Davie Pro Rodeo Arena is located at 4271 Davie Road in Davie, Florida 33314. If you have any questions about directions or need more information about the Davie Pro Rodeo or upcoming events this year at Bergeron Rodeo Grounds, visit here for the answers.
For more information about how you can drive a new Ram truck, like the kind of trucks that are trusted enough to trailer the horses for the shows at the rodeo grounds, visit us at University Dodge.
From the celebrated all-new 2019 Ram 1500 to the latest 2018 Ram 1500s we have available for you to test drive right now, visit our amazing selection of pre-owned vehicles, there's something for everyone. Located in the heart of Davie, Florida at 5455 S University Dr in Davie, Fl 33328 come experience for yourself what makes Rob Lambdin's University Dodge different.
Our servicing department is open every day and we offer servicing and parts to repair your vehicle back to perfect running shape. Give us a call or set an appointment here. We look forward to seeing you in 2018 and beyond!