Ram Truck Unveils Ram 1500 Revolution BEV Concept at CES 2023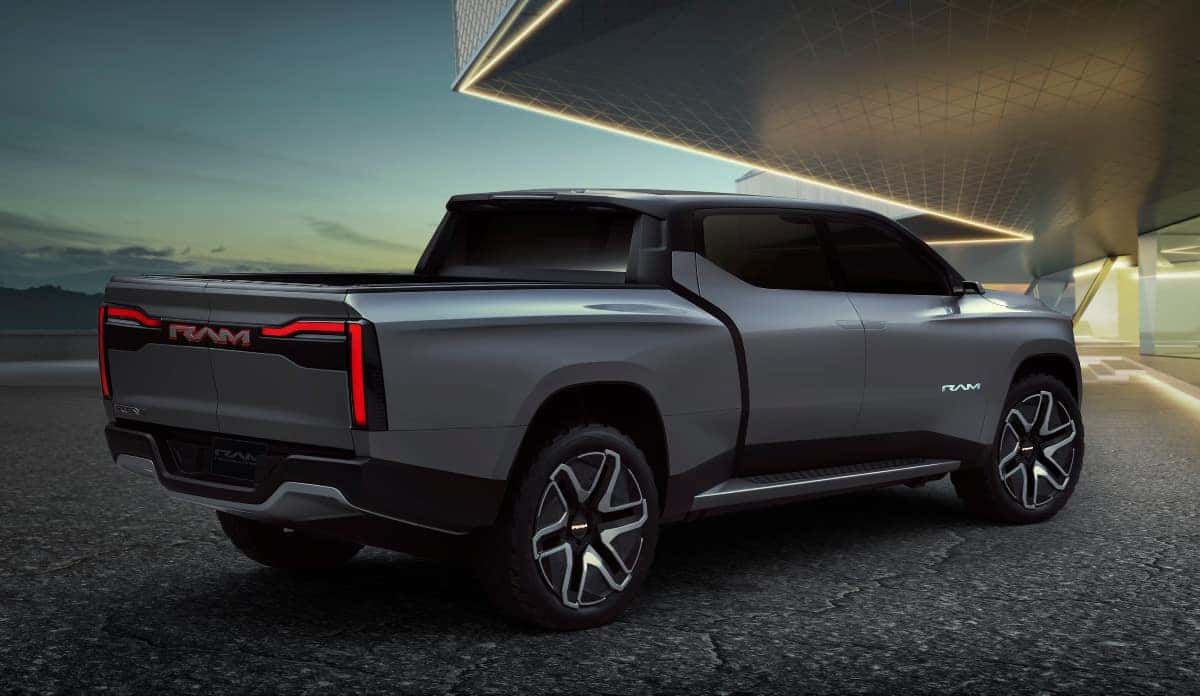 Ram Truck shone bright at CES 2023 thanks to the introduction of its Ram 1500 Revolution Battery-electric Vehicle (BEV) Concept, providing enthusiasts a glimpse into the brand's future. Honing in on its talents as the industry's leading truck maker, Ram Truck is determined to once again redefine the pickup truck segment, albeit with electrification this time around. The industry-redefining Ram 1500 Revolution BEV Concept showcases a myriad of innovative features that buyers can expect in future Ram pickups, especially on its electrified pickup offerings. 
Ram hopes to stand out in the segment thanks to a portfolio of electrified solutions designed to meet not only the moment, but customer needs as well. Although the Ram 1500 BEV arrives in 2024, the pickup maker is ready to disrupt the entire automotive segment with its electrified solutions. The all-new Ram 1500 BEV Concept establishes just what Ram Truck is offering when compared to competitors' future EVs and more.
"The Ram 1500 Revolution BEV Concept is our cleanest signal yet that we're on the precipice of something extraordinary at Ram and points directly to where we're going on our electrified journey. At Ram, we've redefined what pickup trucks can be, and we will do so again by pushing past what competitors are offering by delivering the best electric pickups on the market," said Mike Koval Jr., Ram Brand CEO–Stellantis.
Ram is committed not only to segment evolution, but to powertrain leadership as well as evidenced by the brand's lineup that offers truck buyers anything they could ever want or need, all while meeting very real-world demands. These days, Ram offers buyers some of the most fuel-efficient 4×4 pickups available on the market straight from the factory. When the revolutionary Ram 1500 BEV arrives in 2024, the pickup maker will once again get an opportunity to redefine the truck segment. Ram plans to lead in the main areas electric vehicle customers care about, including range, charging time, payload, and towing. Additional news about the production version of the upcoming Ram 1500 BEV will be available in the coming months.
"The Ram Revolution represents several important things to the Ram Brand. Of course, it's our new Ram 1500 Revolution BEV Concept that serves as a roadmap to our electrified future. Yet Ram Revolution is also our philosophy as we redefine the pickup segment, with a steady drumbeat of announcements and initiatives as we embark on our electrified journey," added Mike Koval Jr.
Follow University Dodge on social media to stay up to date with the latest Ram news and offers. Visit us at University Dodge to check out the newest Ram Trucks inventory, including the Ram 1500 TRX and more! 
Photo Source/Copyright: Stellantis