Ram Truck to Improve Ram Heavy Duty Towing Capabilities in 2023 Models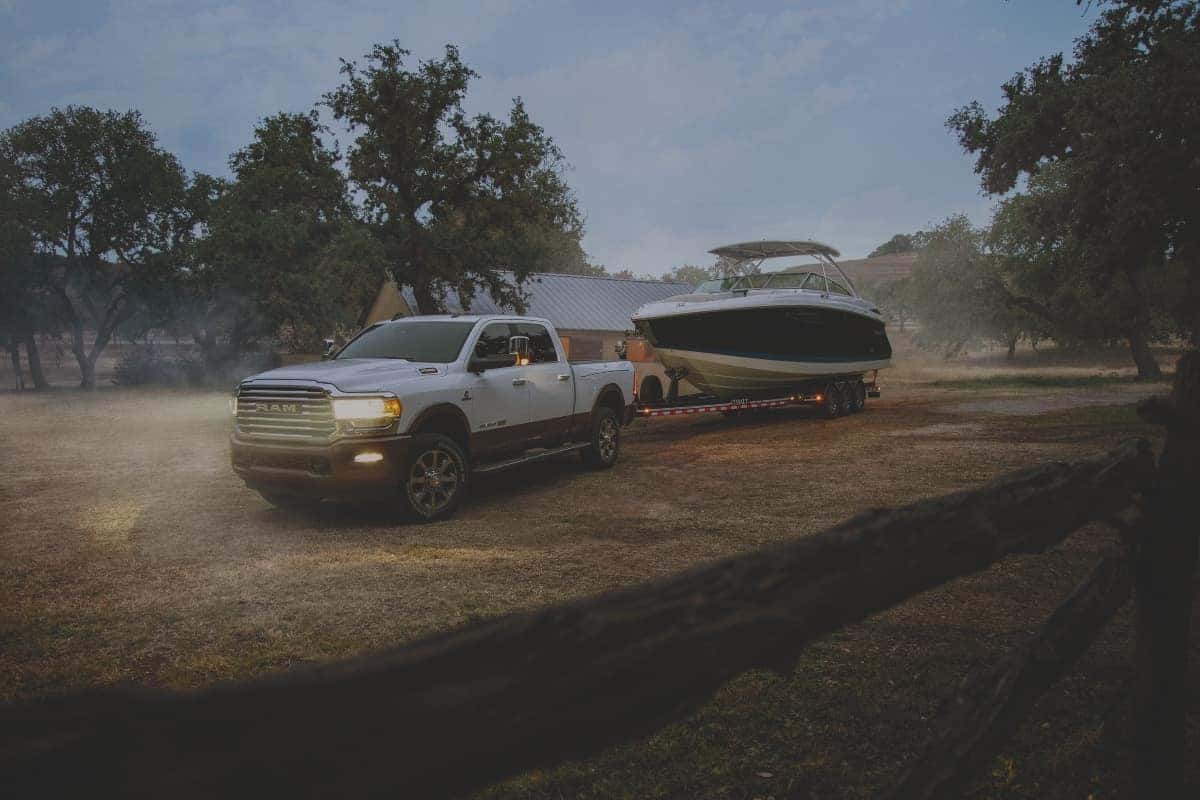 Heavy Duty trucks are consistently judged on their merits, and the upcoming 2023 Ram Heavy Duty is no exception. Towing figures are a big draw for consumers when it comes to heavy duty pickups and Ram knows this. Stellantis, Ram Trucks' parent company, is currently testing a new set of high-tech towing mirrors exclusively on the 2023 Ram HD model. The pickup is due for a mid-cycle update in 2023. 
Enthusiasts have spotted the new mirrors on two different prototypes and rumor has it the mirrors pack quite a bit of modern electronics in a relatively small package. According to enthusiast site Mopar Insiders, the truck-maker will offer both power- and manual-extending versions of its high-tech mirrors. There'll also be power-adjustable heated glass, LED puddle lights, spotter glass, LED turn signals, rear- and forward-facing spotlights, new tow cameras, 360-degree cameras, and blind spot indicators. 
When towing it all comes down to visibility and these new high-tech mirrors are presumably designed to help drivers avoid scraping them when in a tight parking garage, while maneuvering a load, and much more. Not a lot of other changes are expected on the Ram HD lineup as it enters the 2023 model year. Both the 2500 and 3500 variations of the lineup will continue to ride on the fourth-generation DJ and D2 platforms, respectively. The sheet metal also remains unchanged, but rumor has it a few new hood designs will be reserved for special edition models. 
Tow cameras have quickly become one of the most coveted features when it comes to full-size pickups. Truck manufacturers know to increasingly focus on this feature, making the components cheaper to source all while improving image quality on cameras. One of Ram's competitors currently offers up to eight cameras with 15 different views, four of which are aimed at the hitch alone. Bed cams, along with 360-degree cameras are becoming the norm and Ram is working towards bringing its client base the best of the best when it comes to getting behind the wheel. Stellantis knows that to keep the Ram Heavy Duty competitive it must step up to the plate when it comes to towing visibility.
Stay up to date with the latest Ram Truck news via University Dodge social media. Looking to get behind some of the best pickups in the industry? Check out our latest Ram 1500 and Ram Heavy Duty inventory and schedule your test drive today! Looking for something more adventurous? Explore the Ram 1500 TRX – the industry's sole pickup that's entirely made with performance in mind and 702 horsepower raring to go!
Photo Source/Copyright: Stellantis