Ram Truck Enters 2021 as the Pickup Landscape Shifts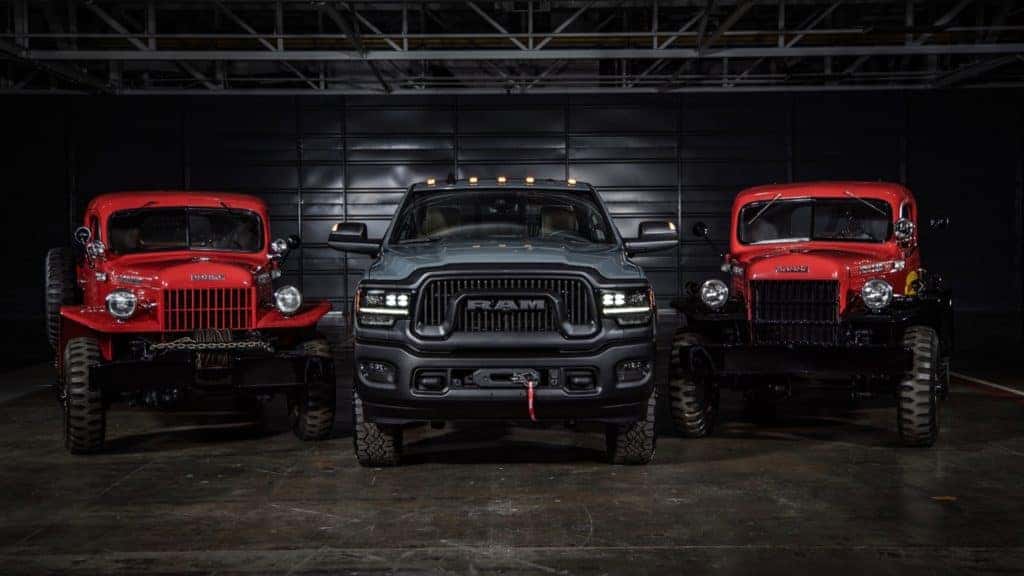 Ram is charging into the new year on the back of the world's most powerful pickup truck. With its 702 horsepower and its supercharged Hellcat V8 under the hood, the newly-introduced 2021 Ram 1500 TRX is here to make waves. Thanks to the same engine that rests under the hood of the Dodge Challenger muscle car the 2021 Ram 1500 TRX is quicker than any other full-size pickup currently in production. The next most-powerful light-duty pickups — from Chevrolet and GMC — top out at 420 horsepower, making it seem like Ram Truck went above and beyond to outshine its rivals. 
"We knew that if we were going to bring the TRX to life that it had to be the no-compromise super truck and we had to be authentic and we had to be genuine and we had to be real. The demand that we have seen since the TRX reveal has been overwhelming. We've seen record levels of website inquiries to Ram.com as well as to our Ram dealership showrooms. Lots of people want it and or want to know more about it, and it is enticing them to come to Ram. People that maybe have never considered this before are now seeking out," said Mike Koval Jr., Head of Ram Brand, during an interview with Fox Business. 
Ram 1500 TRX Launch Edition
Ram Trucks offered only 702 Special Launch Edition variants of the Ram 1500 TRX. All 702 units sold out in less than three hours with a starting price of $92,101. Koval expects pickups to continue flying out of showrooms given the public's initial reaction, thus Ram Truck is not planning to place any production limits. "We will build a truck for every person that wants one," said Koval. Ram's full-size lineup continuously outsold Chevy's in the third quarter of 2020,  and the two automakers ended 2020 in a neck and neck battle trying to finish behind Ford for the year. According to Koval, things were looking good as the year was finally winding down and rebounding recovery in the wake of the pandemic.
The Changing Pickup Landscape
The TRX sits at the top of the food chain today, but innovation doesn't stop. Tesla and GMC have several electric pickups lined up for 2021, some with 1,000 horsepower, while Ford has a battery-powered F-150 waiting in the wings. Ram Truck hasn't made any official announcements regarding any plans for an all-electric pickup, but FCA's CEO Mike Manley did announce during the company's earnings conference call that details on an "electrified" truck will be out soon. Considering Manley said "electrified" rather than "electric," automotive experts assume that it's likely a hybrid in the works.
As Ram works out its upcoming electrified lineup, experience everything the truck maker is currently offering buyers here at University Dodge. Whether you're in the market for a fleet-level Ram 1500 Classic, the latest-generation Ram 1500, or even the workhorse that is the Ram Heavy Duty, you can rest assured that you'll find a vehicle that suits your needs at University Dodge. In the meantime, follow University Dodge on social media to be the first to know when the all-new Ram 1500 TRX finally arrives at the dealer.
Photo Source/Copyright: Ram Truck