Ram Tax Deductions with Section 179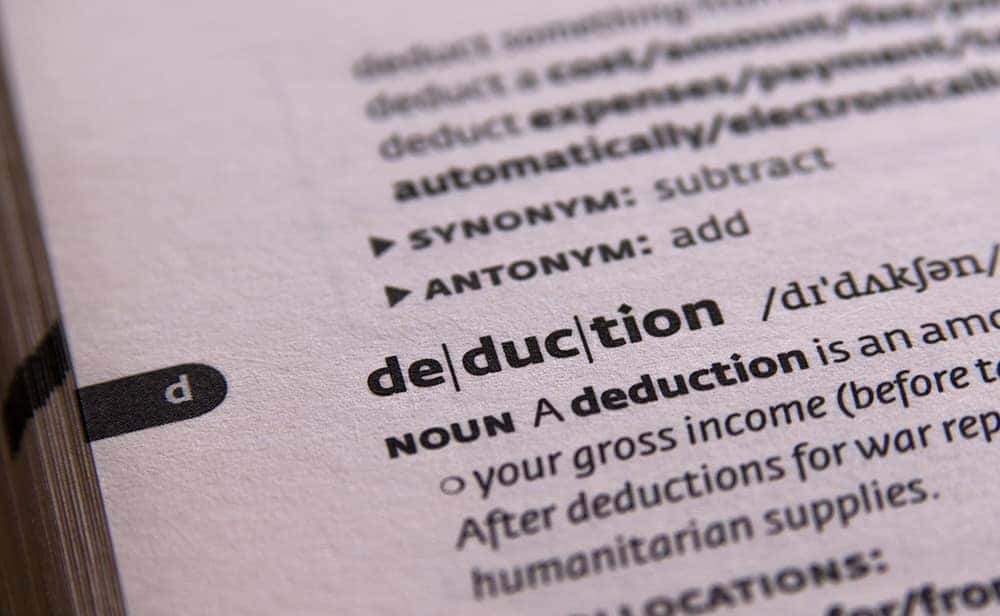 New year, new you and new taxes. Taxes can be stressful, but taxes can also be a great thing if your business is eligible for tax benefits, like a tax deduction for purchasing a Ram truck for your business last year.
Section 179 is a tax deduction for small businesses and it includes a tax deduction of up to $510,000 for businesses that spend less than the spending cap of $2,500,000 on new or used equipment. The deduction can be applied to new and used equipment that was purchased between January 1, 2017 to December 31, 2017.
Ram trucks are generally considered Section 179 property, which means that a qualifying business can expense property for the taxable year it was placed in service. There are two Ram trucks that qualify for a deduction up to $25,000 of the purchase cost in the first year and 11 vehicles that are eligible to be 100 percent expensed of the purchase cost in the first year up to the $510,000 aggregate limitation. Additionally, the Ram City passenger van may be eligible for up to $11,560 in total deductions in the first year of ownership.
Qualifying Vehicles
Up to $25,000 of the purchase cost in the first year
Ram 1500 Crew Cab 5'7" Box
Ram ProMaster City Cargo Van
Expense up to 100 percent of the purchase cost in the first year (up to $510,000 aggregate limitation)
Ram 1500 Reg Cab
Ram 1500 Quad Cab
Ram 1500 Crew Cab 6'4" Box
Ram 2500
Ram 3500
Ram Chassis Cab 3500
Ram Chassis Cab 4500
Ram Chassis Cab 5500
Ram ProMaster 1500
Ram ProMaster 2500
Ram ProMaster 3500
Why are there so many Ram trucks and vans that qualify for deductions? Ram makes vehicles businesses need. Ram builds tough trucks that can get the biggest jobs done and Ram offers businesses the resources they need to get their business going and make smart decisions on the vehicle that will work best for them.
If you are in need of some advice on what truck or van will help your business, come by University Dodge. Not only do we have extremely knowledgeable business representatives that can explain all of the available benefits and resources, but we also have the largest selection of Ram trucks in Florida. We have the models and options other Ram dealers don't. Contact Ray Lugo or Vincent Marchese at  [email protected] or (954) 332-3225 for more information and view our Ram truck and van inventory.
We may have a lot of knowledge about trucks but we are not tax accountants. Always check with your accountant for the specifics of tax law and how any equipment purchases will impact you business's tax liability.