Ram Offers Buyers One Last Chance to Buy an EcoDiesel Pickup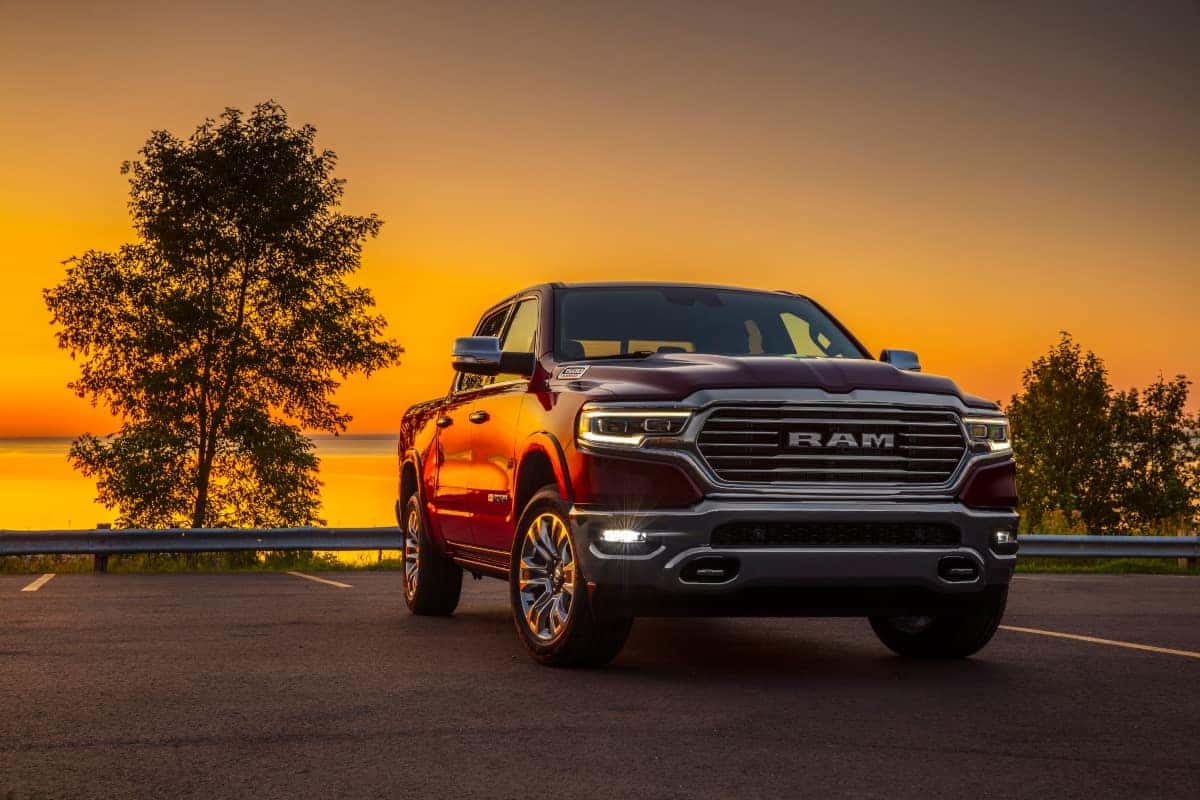 Ram Truck always has plenty of reasons to celebrate, given the popularity and success of its pickups. Now that the EcoDiesel variant is nearing its 10th Anniversary, Ram wanted to give its enthusiasts one final opportunity to order its highly-sought after Ram 1500 EcoDiesel. The EcoDiesel powertrain production is effectively programmed to come to an end in January 2023, closing a chapter in one of Ram's more successful stories. Initially brought to market in 2014, the Ram EcoDiesel featured an upgraded interior beginning in 2020 and brought along with it plenty of milestones only seen on a Ram pickup.
"Our Ram EcoDiesel V-6 engine has delighted consumers with the highest half-ton diesel torque rating and towing capability while being the first to exceed 1,000 miles of range. As we quickly pivot toward an electrified future, we wanted to celebrate this last EcoDiesel milestone by offering our loyal light-duty diesel enthusiasts a final opportunity to order the truck they love," said Mike Koval Jr., Ram brand CEO – Stellantis. 
Ram currently has very hefty plans to bring an electrified Ram 1500 to market by 2014, with a full portfolio of electrified solutions programmed for 2025. By 2030, Ram hopes to offer an electric vehicle in every segment. The 2023 Ram 1500 EcoDiesel is available in Crew Cab 4×4 configuration and can be ordered now. EcoDiesel will be available on the Tradesman, Big Horn/Lone Star, Laramie, Limited Longhorn, and Limited trims.
Ram 1500 EcoDiesel Milestones
2014
Ram introduced the EcoDiesel powertrain in 2014, making the Ram 1500 the first half-ton modern pickup to feature fuel-efficient diesel technology. Thanks to the introduction of the EcoDiesel, Ram customers enjoyed groundbreaking fuel economy and overall range that was unsurpassed by any other Diesel V6 engine at the time. When powered by the EcoDiesel, the 2014 Ram 1500 featured EPA-rated duel economy figures such as 28 miles per gallon—the best highway-cycle test result ever achieved by a modern half-ton, full-size pickup. Additionally, the 2014 Ram 1500 EcoDiesel also exceeded the EPA highway rating for the top-tier midsize pickup. Fuel economy this good on a pickup truck wreaked havoc when the truck was announced as more than 8,000 units were sold within the first 72 hours of availability. Initial demand was also off the charts for the model as twice the average number of trucks were sold based on just customer orders for a pickup that hadn't even been test driven yet. 
2020
The 2020 Ram 1500 was easily considered America's most powerful half-ton diesel pickup, with 480 lb.-ft. of torque, and the most capable light-duty diesel, with towing capability up to 12,560 pounds. The new-generation 3.0-liter V-6 EcoDiesel led the segment in fuel economy and reinforced Ram Truck's commitment to powertrain leadership The 2020 Ram 1500 EcoDiesel 4×2 was highly lauded for its 32 mpg highway and 29 mpg highway for 4×4 configurations. Ram EcoDiesel's range exceeded 1,000 miles per fill-up, the highest among all pickup trucks, making long-haul road trips a breeze. The 2020 Ram EcoDiesel was available in all configurations and trims and marked the first time the truck maker offered a diesel engine in the Ram Rebel.
Visit us at University Dodge and check out the latest offerings in the Ram Trucks lineup. Explore the latest Ram 1500 TRX and see the high-performance pickup with all its bells and whistles up close. Follow University Dodge on social media to be the first to know when the latest EcoDiesel pickups roll across the dealer lot. 
Photo Source/Copyright: Stellantis