Ram is Poised to Dominate the Diesel Pickup Segment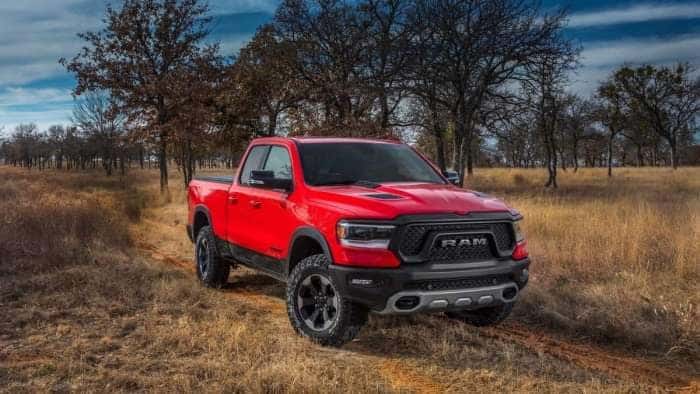 Ram recently announced that it would be bringing back its renowned EcoDiesel engine, redesigned and more capable than ever, on the 2020 Ram 1500. In fact, for the first time ever the EcoDiesel engine will be available to the entire Ram 1500 lineup, including the Rebel trim. Ram believes it's poised to lead the diesel-powered full-size pickup segment because of its impressive torque figures. Ram 1500 pickups powered by an EcoDiesel engine will offer owners up to 480 lb-ft of torque.
Leading Numbers
As the overall market and the full-size pickup segment stand right now, the 2020 Ram 1500 EcoDiesel with its 3.0-liter V6 and 480 lb-ft of torque places this specific pickup in the lead of the half-ton diesel class. When compared to the last generation EcoDiesel engine, the redesigned 2020 version offers a 14 percent improvement in torque. Ram will also have the highest half-ton diesel towing capacity with a capability rated at 12,560 pounds. Competitors' have not had their own numbers certified by the government yet, but the Chevrolet Silverado and the GMC Sierra powered by the new in-line six diesel engine are predicted to produce about 460 lb-ft of torque.
Ram is also predicting that it's going to win the fuel economy competition as well with its segment-leading fuel economy. Ram offers a class-exclusive air suspension that the brand predicts is going to help boost its diesel fuel economy because it enhances overall ride control. Off-road capability is slated to improve as well, thanks to this very same air suspension. "The new Ram 1500 EcoDiesel is America's most powerful half-ton diesel pickup, following up on Ram's heavy-duty torque leadership and achieving what no other manufacturer has, with up to 480 lb-ft of torque in a 3.0-liter engine. The all-new EcoDiesel engine and our eTorque mild-hybrid powertrain technologies deliver the highest available fuel efficiency for our Ram 1500 customers," said Reid Bigland, Head of Ram Brand.
As we mentioned earlier, the EcoDiesel engine will be available on all trim levels for the first time ever. Automotive experts find this particular fact interesting because diesels are typically reserved for the workhorse models like the 2500 and 3500. The 2020 Ram EcoDiesel is slated to go on sale during the fourth Quarter of 2019. As is customary, pricing and fuel economy ratings for trucks equipped with the EcoDiesel will be announced closer to the truck's sale date. Although the 2020 ram Ecodiesel trucks will be built and assembled at the Sterling Heights Assembly plant in Michigan, the actual engine will be built at the FCA Cento facility in Ferrara, Italy.
Excited about the revival of the EcoDiesel? Share your thoughts with us on University Dodge social media and follow us there to stay up to date with the latest Ram news.
Photo Source/Copyright: Ram