Ram Inches Closer to Dethroning Chevrolet for 2019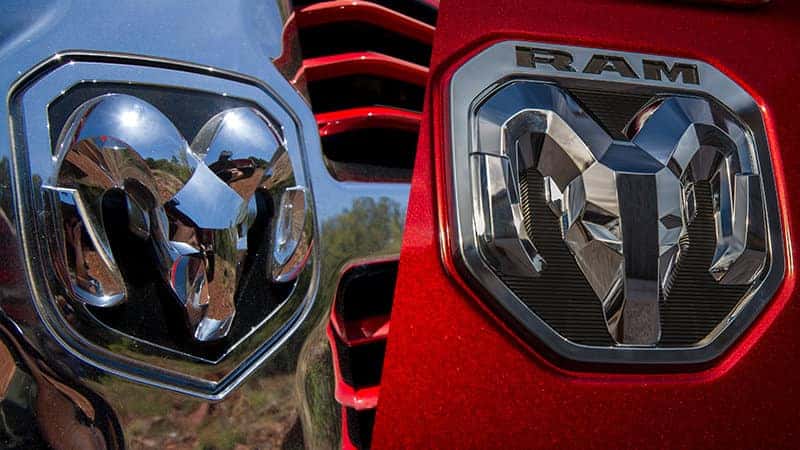 As we near the end of the year, Ram Trucks is poised to finally topple the Chevrolet Silverado as the second best-selling pickup in the U.S. Should Ram take second place when all is said and done, the domestic truck market will be shaken for years to come. Through the first nine months of the year, Ram has sold 461,115 light-duty pickups — that's about 25.5 percent of the light-duty segment. When compared to just a decade ago, when Ram held a measly 5.9 percent of the market, it's safe to say that the brand has definitely come a long way. 
During the same period, Chevrolet Silverado sales declined 2.9 percent, bringing their totals to about 412,259 pickups sold so far this year. The decline has brought Chevrolet's market share down to 22.8 percent, down from 24.7 percent back in 2017. The Ford F-series remains the market leader with 662,018 units sold even though sales have fallen 2.4 percent when compared to 2018. 
Ram will continue to capitalize on its successful redesign, as evidenced by the also-revamped Ram Heavy Duty lineup that borrowed a few luxurious touches from the 2019 Ram 1500. Additionally, Ram is also picking up more of the market share because it continues to sell the last-generation Ram 1500 as an alternative and budget version to buyers looking to spend less on a light-duty pickup. Both versions of the Ram 1500 have pushed rapid sales growth. 
"It isn't simply a Silverado versus Ram question. Ram is taking buyers from Ford, Chevy, and gaining from organic growth in the segment," stated Stephanie Brinley, an analyst from IHS Markit. Ram is also pulling buyers from the Toyota Tundra and Nissan Titan, as neither of those models is selling as well as it did in 2018. Although Chevrolet also recently redesigned the Silverado, the latest-generation has not caught on as well as the truck maker would've hoped. 
"The new Ram is a far more appealing truck than the Silverado, with a better design, vastly better interior, and superior driving dynamics. For personal use customers, I can't imagine why anyone would choose the Chevy," said Sam Abuelsamid, an analyst for Navigant Research. He also added that the last-generation Ram 1500 remains a good option for both consumers and commercial buyers looking for a fleet. 
Consumers continue to invest in pickup trucks, with sales of full-size pickups on the rise — a 3 percent gain in the first nine months of the year and a total of 1.8 million units. Ram and the GMC Sierra are considered the big gainers. While sales gains may feel normal since Ram did revamp almost its entire lineup, automotive experts consider it a big deal because the Silverado has never trailed Ram in annual registrations since 2009, when Ram first branched out as a stand-alone brand. The gap between the two truck makers began to narrow rapidly in 2018 and hasn't stopped since, making the case that Ram will finally — and officially — dethrone Chevy for the number two spot. 
Visit University Dodge and explore the Ram Trucks lineup. Whether you want to be behind the wheel of MotorTrend's Truck of the Year, the 2019 Ram 1500, or are looking for something with a budget in mind, like the last-generation Ram 1500 Classic, University Dodge has you covered. Schedule your test drive today!
Photo Source/Copyright: Autoblog