Ram 1500 Gets Two New G/T Trims for 2022 Model Year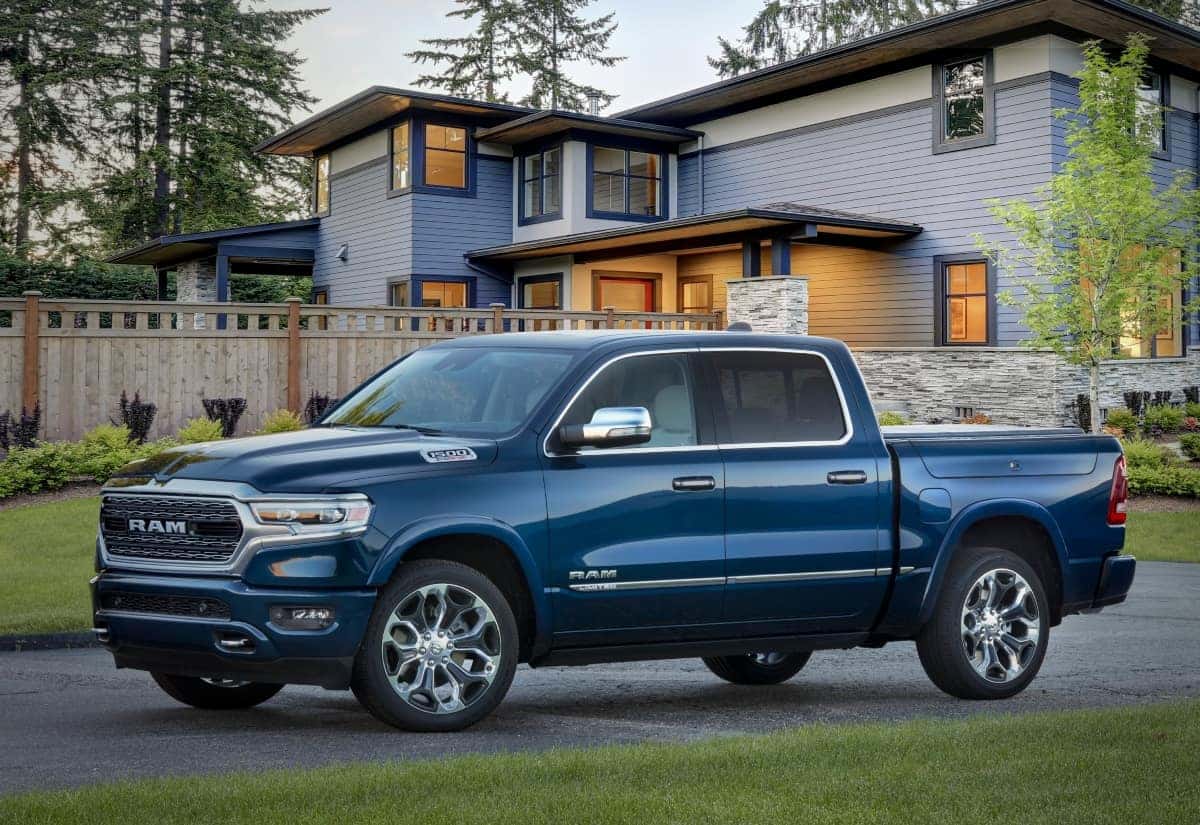 The upcoming 2022 model year is heating up for Ram Trucks as the pickup maker announced the Ram 1500 Laramie G/T and Ram 1500 Rebel G/T will join the lineup, further solidifying Ram Trucks' credentials as a leader in North America's off-road and performance truck market. Featuring unique technology, along with performance chops straight from the factory, the 2022 Ram 1500 Laramie G/T and 2022 Ram 1500 Rebel G/T trims stay true to the model's hard-working spirit. 
"Ram has a strong history of performance trucks and the Laramie G/T and Rebel G/T models add to that while expanding the light-duty lineup with the segment's best combination of performance, capability, luxury, and technology. Ram 1500 G/T buyers will enjoy this combination of performance and luxury that the newest additions to our versatile lineup offer," said Mike Koval JrRam Brand Chief Executive Officer– Stellantis. 
To distinguish these trims from the rest of the existing Ram lineup, the Ram 1500 G/T features a sports performance hood, G/T decals, a factory-installed cold-end exhaust, and cold-air intake. The latter two features are standard on the Ram 1500 G/T, but they're also available through Mopar for the enthusiasts that want in on the action as well. The brand's Performance Pages feature is also standard on the 2022 Ram 1500 G/T as it offers drivers the tools they need to become familiar with their pickup's performance. Access to the real-time performance information, including times, engine performance, g-force measurements, and gauges is standard. This data can then be downloaded via USB stick, allowing drivers to share their driving performance metrics effortlessly. 
Additionally, the all-new Ram 1500 G/T trims also come with a number of other first-time features on non-TRX trims, such as a console-mounted performance shifter, paddle shifters, and a metal pedal kit. G/T-specific interior bucket seats that include a G/T logo with high bolsters, while all-weather floor mats from Mopar round out the distinctive look of the Ram 1500 G/T. The 2022 Ram 1500 Laramie G/T and Rebel G/T go on sale during the third quarter of 2021, with the Ram 1500 Laramie G/T starting at $55,480 (plus $1,695 destination fee), and the Ram 1500 Rebel G/T starting at $55,375 (plus $1,695 destination fee). Buyers can expect the 2022 Ram 1500 Laramie G/T and Ram 1500 Rebel G/T to be available in Crew Cab configuration and powered by a 5.7-liter HEMI V8 engine with eTorque mild-hybrid assist. 
Visit us at University Dodge and check out the all-new 2021 Ram 1500 TRX. If you're looking for something more akin to a work truck, check out the Ram 1500 Classic or the revamped Ram 1500 — both models are more than capable of getting the job done. Follow University Dodge on social media and stay up to date with the latest offers and news. 
Photo Source/Copyright: Stellantis