Perfect Your Ride to Riding the Waves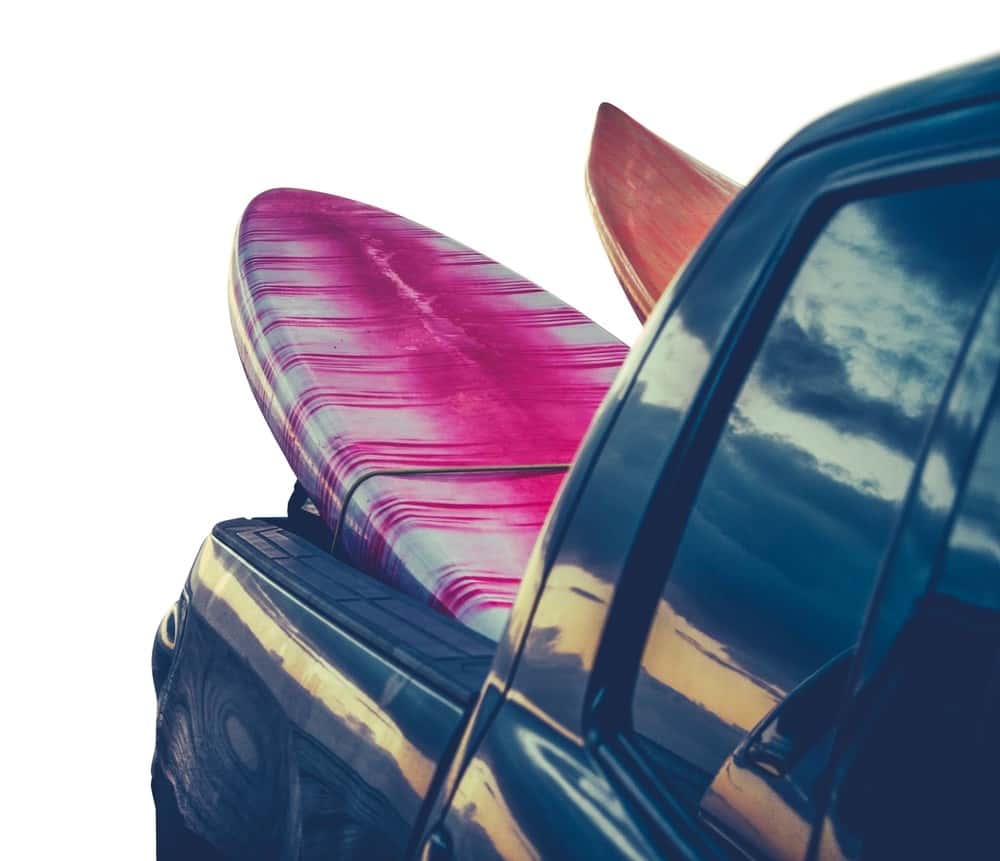 Trucks to surfers is like whipped cream to pie, not required, but it makes the experience much sweeter. Truck beds make it easy to transport boards to the water and keep sand out and the interior of a vehicle dry. Wet clothes or a wet suit? No worries, put it in the truck bed. Heading to a beach you can drive on? Trucks have the power to conquer that. However, there are a couple accessories that can make every truck a little more user-friendly for surfers.
Keep Your Keys from the Thieves
First and foremost, there is nothing worse than spending an awesome day out on the water only to find out that your things were stolen out of your truck because you didn't have a secure place to put your key.
Fortunately, a few companies have created a special piece of equipment that turns a truck hitch into a mini lock box. The piece of equipment is a metal gadget that locks into a truck hitch and has a little locked storage compartment that is big enough for a key and is unlocked with a combination lock.
For the Long Boards
Transporting a long board requires a little more prep than transporting a short board because it will stick out of the back of the bed. One accessory that makes it really easy to transport a longboard is a truck bed pad, like the one made by Dakine. This pad attaches are the truck's tailgate and just creates a padded barrier between the board and where it rests on the tailgate. It is super easy to use, doesn't affect the tailgates usability and can be left on the tailgate all of the time.
RamBox Cargo Management System
Want a cold drink at the end of the day? Ram trucks are available with the RamBox cargo management system, which includes a lockable compartment on both sides of the truck bed. Each compartment has drains so you can load them up with ice and keep your drinks cold. You can also put your wax in there so you never have to worry about it melting in your car again!
Looking for a Ram truck?
University Dodge Ram has all types of trucks available! Come our store in Davie or browse our Ram truck inventory online here.