One-of-a-kind Feature Coming to Ram 1500 EV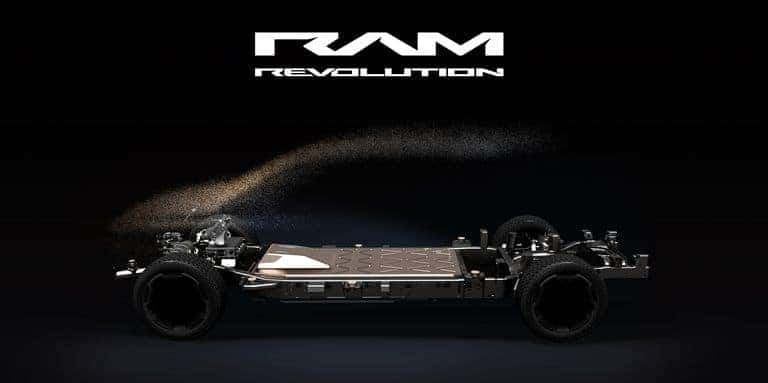 Ram already announced it's going electric by 2024 with the introduction of the Ram 1500 EV, but it appears there's more than meets the eye in the truck maker's plan. Throughout the launch of the Ram Revolution consumer program, Ram CEO Mike Koval Jr. revealed to the press that there's a version of the upcoming EV pickup that'll include a range-extending internal combustion engine. Needless to say, Koval Jr. didn't offer any additional details, but did refer to the feature as "class shattering," considering the upcoming electric pickups from both Ford and General Motors are devoid of this range-extending option. 
Range extenders tend to be small internal combustion engines that work as generators to power electric motors should the battery run out, instead of being the main power source on a vehicle. Some existing examples of internal combustion range extenders can be found on the BMW i3 REx and Karma Revero models. Rumor has it that the Ram EV pickup will debut with a range of up to 500 miles, but an extender can certainly come in handy when towing across remote areas for example. Additionally, Koval Jr. could've been referring to a similar setup found in the Jeep Wrangler 4xe. Although that model only currently offers 21 miles of all-electric range, it is powered by a four-cylinder turbocharged engine that's connected to the drivetrain via the transmission. 
Of course, other brands can easily hear the latest rumblings and opt to offer buyers a somewhat similar feature. A couple of years ago Ford patented an internal combustion engine generator , but never put it into production. If the latest rumblings about Ram are true, the Blue Oval will find itself rehashing old ideas. 
Ram 1500 EV
Ram is positioned to introduce and deliver its fully electrified solutions starting in 2025, with hopes of electrifying the entire lineup by the 2030 model year. Ram vowed to serve the next generation of Ram customers with products that can meet and exceed their real-world demands. The brand will push much harder than its competitors by incorporating technology along with more range, power, convenience, and productivity. 
Learn more about Ram's latest Ram Revolution program via University Dodge social media. Explore our latest Ram Trucks inventory here at University Dodge and schedule your test drive today! Come see what the industry's best pickup trucks have to offer, whether you're looking to hit paths unknown behind the wheel of a Ram 1500 TRX or need a bonafide workhorse like the Ram Heavy Duty.
Photo Source/Copyright: Stellantis