Mopar Now Offers More Than 100 Accessories for the 2021 Ram 1500 TRX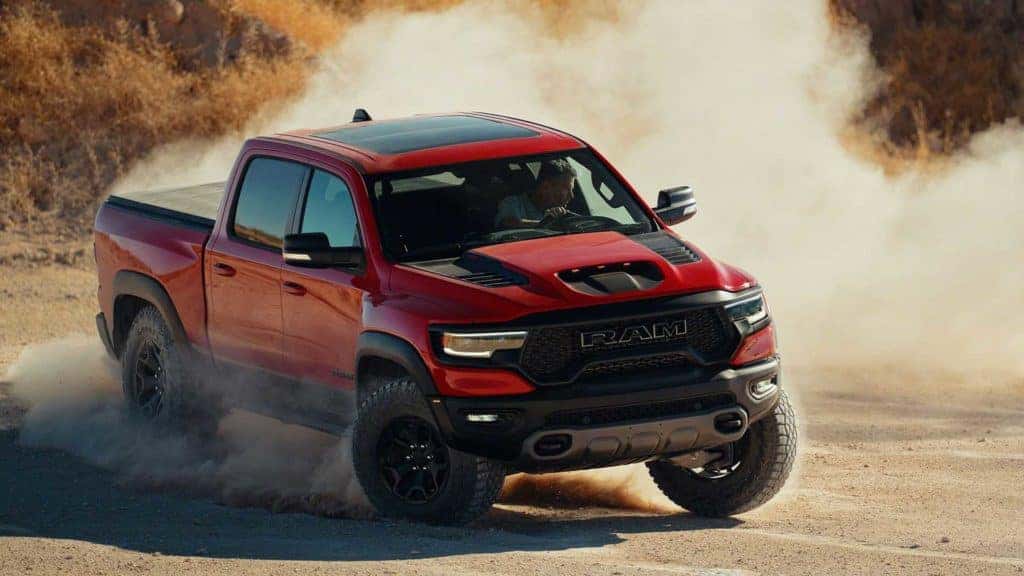 It's no secret that Ram Trucks heavily tipped the scale when it came to their all-new Ram 1500 TRX model. Ram is used to setting the benchmark for pickup trucks, and now extreme-performance pickup trucks. Now that Ram is the proud parent of the "apex predator" of the pickup world, Mopar (the parts, service, and customer care division of parent company Fiat Chrysler Automobiles) is offering buyers more than 100 factory-engineered accessories that are sure to take the truck up a few notches. Whether on paved streets or out on terrain less traveled, the all-new Ram 1500 TRX is determined to outperform every other single production pickup out there. Mopar's additional accessories are sure to take the Ram 1500 TRX to new heights, redefining what extreme capability means. 
"The all-new 2021 Ram 1500 TRX is the most extreme off-road production pickup truck on the planet. With a full catalog of more than 100 factory-engineered, quality-tested Mopar performance parts and accessories, Ram 1500 TRX customers can further enhance their truck to tackle the toughest conditions," said Mark Bosanac, Head of Mopar Service, Parts and Customer Care for FCA — North America. 
Below, readers will find some of the more popular Mopar performance parts and accessories for the 2021 Ram 1500 TRX
All-weather floor mats ($165): Starting off with something simple, the all-weather floor mats offer full coverage for the truck's carpet and are made of long-lasting heavy-duty rubber. Mopar's price includes two front mats and an interlocking second-row runner that's easy to disconnect for a stress-free removal. All mats include a red Ram logo in the center. 
Beadlock-capable wheel rings ($205): Thanks to its tough forged aluminum in a silver finish, the Beadlock wheel ring helps enable maximum traction. Although this accessory requires a Beadlock-capable wheel, the wheel ring itself is what's responsible for clamping the outer tire bead to the rim and enabling maximum traction when drivers are off-roading and need lower tire pressures. 
Bed rails with adjustable tie-downs ($250): Anodized aluminum gets the job done with functional bed rails that attach to the inside walls of the truck bed. Adjustable cleats on the side of the rail system help owners secure cargo no matter the size. The rails can accommodate sport-utility bars, a cargo-bed divider, and sliding toolboxes. All cargo accessories are sold separately. 
Bed step ($395): This nifty bed step is load-rated up to 350 pounds and consists of an articulating arm that lowers for easy access and retracts to its stored position when done. It is seamless and gives an "out of the way" look to the bumper overall. 
Off-road LED lights ($595): This set of 5-inch LED off-road lights are mounted on top of the RamBar to provide exceptionally bright lighting during treacherous off-road driving. Two light covers with the Mopar logo are included, as well as a wiring harness and switch. 
Bed-mounted spare-tire carrier ($995): The bed-mounted spare-tire carrier does exactly what it says — it holds up to a 37-inch spare tire/wheel that can be easily removed should the customer need access to the full bed truck or any other standard utility activity. This accessory is a perfect addition for those buyers who will be getting a lot of off-road use on their pickup. 
Off-road rock rails ($1,195): Attached using high-strength steel brackets, the off-road rock rails were engineered to provide not only protection but also help reinforce loading and durability requirements while off-roading. There's even a black-powder coating that protects against corrosion and seamlessly blends with the pickup's style. 
RamBar ($1,195): The RamBar accessory is easily mounted onto the truck bed using stake pockets and even brings tie-downs for in-bed storage. Engineered to work with Mopar off-road 5-inch LED lights, the RamBar features a powder-coated tubular design in a matte-black finish that adds a rugged, sporty look while increasing the truck's overall versatility.
Unlike many other aftermarket accessories out there, Mopar performance accessories and parts include a full factory warranty. Not only were the all-new Mopar products created in conjunction with the 2021 Ram 1500 TRX, Ram also used strict standards and factory-exclusive data to ensure that parts and accessories were seamlessly integrated as well.
If you'd like to know more about Mopar's product portfolio that exceeds 100 factory-engineered parts and accessories for the Ram 1500 TRX, reach out to us via University Dodge social media. Mopar offers more than 600 products for the entire 2021 Ram Truck lineup. Explore the latest pickups from Ram Trucks here at University Dodge. Schedule your test drive today!
Photo Source/Copyright: Ram Trucks