Mopar Heads to the 2019 SEMA Show
Mopar is ready to shine on the biggest aftermarket parts stage — the Specialty Equipment Market Association (SEMA) show, thanks to its two new concept pickup trucks customized with Mopar parts, prototype parts, and other accessories. The aftermarket parts manufacturer will debut the Ram 1500 Rebel OTG (Off The Grid) and a Mopar Lowliner Concept. The Ram 1500 Rebel OTG is an overlanding-themed pickup concept, while the Lowliner is a reworked and reimagined 1968 Dodge D200 pickup. SEMA kicks off on November 5th in Las Vegas and runs until November 8th, where Mopar will display a total of 14 vehicles — including the above mentioned two, along with hundreds of Mopar products. 
"These vehicles showcase how Mopar is constantly expanding and exploring new ideas to meet the needs and fuel the imagination of our passionate fans. Whether it's overlanding in remote locations or reimagining an alternative classic design history, Mopar has its customers covered," said Mark Bosanas, Head of Mopar Service, Parts and Customer Care, FCA — North America. 
Ram Rebel 1500 OTG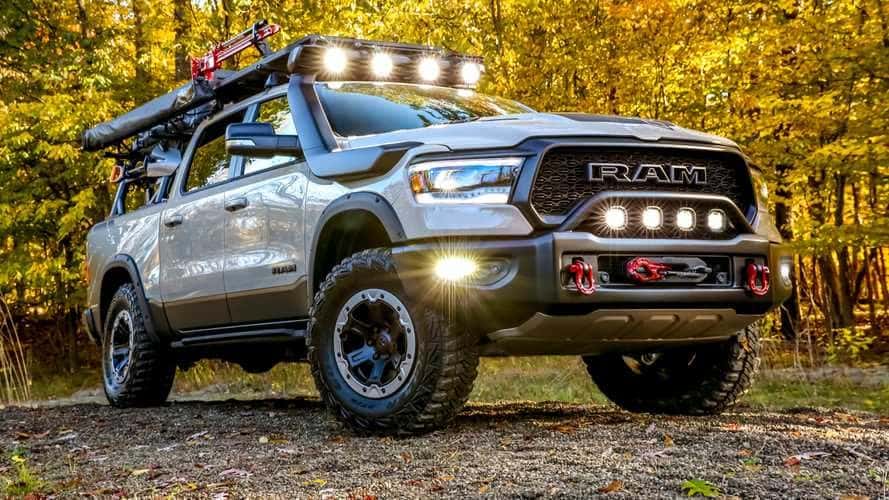 The overlanding movement feels as if it's exploded within the past few years and the Mopar team did not want to miss an opportunity to showcase what it can offer potential overlanding customers. Mopar relied on leading outdoor equipment suppliers to create a unique concept for the ultimate adventure enthusiasts — the Ram 1500 Rebel OTG. "Unlike traditional 'four-wheeling,' in overlanding the journey is the final objective. The goal is to explore rather than conquer obstacles. This is why we developed this concept, to allow vehicle-supported, self-reliant adventure travel, typically exploring remote locations and interacting with other cultures. This is the vehicle that I'd choose to have whenever I choose to go 'off the grid'," stated Joe Dehner, Head of Ram Truck and Mopar Design. 
The OTG concept is based on the new 2020 Ram 1500 and is powered by the new-and-improved 3.0-liter V6 EcoDiesel engine. With its exceptional low-end torque figures, extended driving range, and a 33-gallon tank, the EcoDiesel is the best engine for overlanding. Mopar improves on the production qualities of the Ram Rebel with a two-inch lift kit, 35-inch Goodyear tires, and beadlock wheels. Mopar accessories include a larger grille with Ram badging, a functional snorkel air intake, front- and rear-wheel flares, step assist rock rails, and a front bumper with an integrated winch. The truck bed is accessorized with Ram's latest 60/40 multifunction split tailgate and offers versatility for extended adventures. 
Mopar Lowliner Concept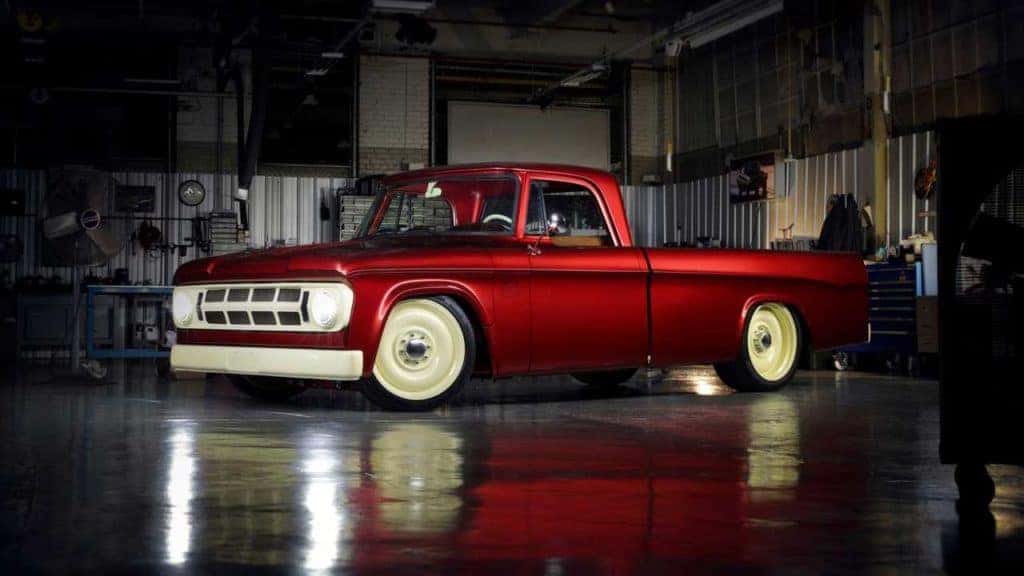 Customization of classic trucks is the latest craze in the aftermarket world and Mopar designers are paying attention. The aftermarket parts manufacturer revamped a D200-series heavy-duty pickup and transformed it into a Candied Delmonico Red and Dairy Cream Mopar Lowliner Concept. The rear-wheel-drive pickup was not only lowered, but lengthened as well, and features a customer power-tilt front end that showcases a massive 5.9-liter Cummins diesel engine. The Cummins is paired with a six-speed manual transmission and a floor-mounted shifter. 
The pickup also features a custom air suspension with three different modes — low, driving height, and driving height plus. There's also a set of custom wheels with a "smoothie" look that mimic the stamped wheels of the late 1960's. On the outside, the design lines reinforce a smooth body appearance with simple graphics and lacking elements such as door handles, a fuel-filler cap, radio antenna, and badging. 
Follow University Dodge on social media to stay up to date with the latest SEMA news. We'll be bringing you all the custom Dodge and Ram models on display. 
Photo Source/Copyright: FCA