Lovin' Levin Hummon in New Ram 1500 Commercial and Lease Special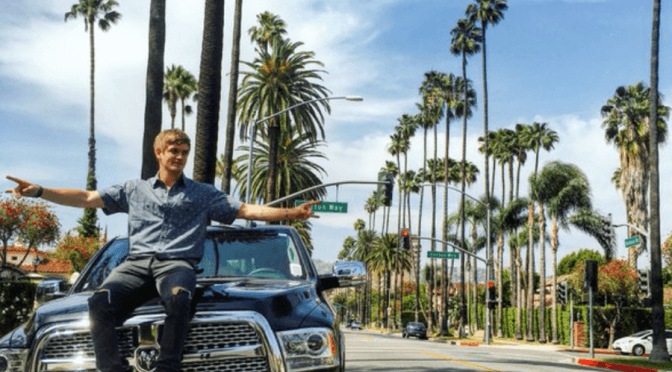 We haven't talked much about country music since we attended the Tortuga Music Festival earlier this year, but we couldn't help ourselves from talking about it after we saw Levi Hummon singing in this new Ram truck commercial.
Levi Hummon
Hummon is an emerging country music singer who comes from country music's mecca, Nashville, Tennessee. Hummon released his first album in 2016 and he has also been included on Rolling Stone's list of 10 New Country Music Artists You Need to Know: March 2016.
Though Ram has had a long relationship with country music, Hummon's song, "Guts and Glory," made that relationship even stronger. According to a Rolling Stone article, Ram's logo, "Guts. Glory. Ram." inspired Hummon to write the song, "Guts and Glory," which he performed at Ram Country Concert in Las Vegas in 2016.
Ram 1500 Crew Cab Express Sign & Drive Special
In addition to Hummon's music in the above video, you may have also heard about the current special on Ram trucks. Right now, Ram is offering a Sign & Drive lease for $249 per month on a Ram 1500 Crew Cab Express — and that's a steal!
The Ram 1500 Express package comes standard with a 3.6L Pentastar V6 engine and that gives the truck a maximum towing capacity of 7,580 pounds and a maximum payload capacity of 1,860 pounds. The Ram 1500 Express is also available with a 5.7L HEMI V8 engine and that gives the truck a payload capacity of 1,710 pounds and increases the truck's towing capacity to 10,390 pounds.
The truck is ideal for country music lovers because drivers can crank up the volume on the truck's six-speaker stereo system and play their favorite country music songs via the truck's USB and auxiliary ports or on the radio.
The Ram 1500 crew cab is the biggest cab option on the Ram 1500 lineup. With 41 inches of legroom for front seat passengers and 40.3 inches of legroom for backseat passengers, there's plenty of room to bring all of your friends to the tailgate parties before football games and concerts.
Want to check out a Ram 1500 Crew Cab Express for yourself? Come by University Dodge Ram in Davie and test drive one of our available models today. We are the largest Ram truck dealer in the Southeast U.S., so we have plenty of trucks available. View our Ram 1500 Crew Cab Express.
Photo Credit: Ram Truck Blog