Love the Water? Ram Trucks and Vans Are Perfect for Beach Lovers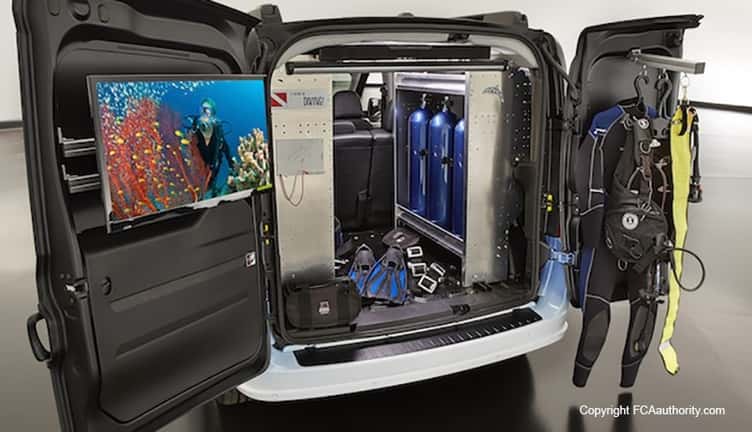 University Ram is proud to announce that we are the exclusive automotive partner of 2017 Rock The Ocean's Tortuga Music Festival. We had a great time serving a Thanksgiving meal at a fire station with Easton Corbin in November and we couldn't resist the opportunity to get close to country music again at Tortuga.
And while we are excited for the country music performances, we also have to say we are just as excited to be a part of a very important cause that is also close to home, ocean conservation. A portion of all Tortuga ticket proceeds go to the Rock the Ocean Foundation, an organization that helps fund conservation organizations both locally and globally. Throughout the weekend of the festival there are various events, vendors and foundations involved in ocean conservation.
So we wanted to take this time to introduce all of the ways Ram trucks and vans can be used by people who have love the ocean.
Trash Pickup
What better vehicle is there than a Ram 1500 pickup truck to bring loads of trash to recycle facilities or properly throw away? Whether on the beach, at a park, at a river or anywhere, a Ram 1500 is the perfect truck to transport large quantities of collected trash. With a truck trash never has to be inside of a car and the truck bed makes it easy to load and unload heavy items.  
Want to get involved with trash pickup? Tortuga Music Festival has a variety of resources on their website, and you can also sign up for trash collecting volunteer opportunities with Ram Nation here. If you want a new Ram 1500 to get started, come by and test drive one today.
Mobile Dive House
In 2015, Ram transformed a Ram ProMaster City into the ProMaster City DiveMaster. In addition to the van's five-passenger seating, Ram fitted the back cargo space with organized shelving units to house all types of diving equipment like tanks, wet suits, masks, fins and tools. This outfitted van is perfect for any type of dive organization.
Surfers Dream
Trucks are the ultimate vehicles for surfers, especially when set up with the right equipment. Of course, a surfboard easily fits in the truck bed but with a truck bed pad that attaches to the tailgate and acts as a pad between the tailgate and the surfboard. So not only does the surfboard not have to get the interior of a car sandy, but it is safely secured in the truck bed. Trucks also have a hitch, and there are companies that have cleverly made hitch locks where someone can store their keys and access them with a combination. Also,  Ram trucks are available with the very handy RamBox Cargo Management System, and that would be an excellent location to store towels, dry clothes, a wet wetsuit or even keep a portable shower to hose off.
Bring Your Boat to the Water
And let's not forget that Ram trucks have the towing capabilities to bring your boat to the water. From the light-duty Ram 1500 to a heavy-duty dual rear wheel Ram 3500, Ram has you covered. Whether you are an ocean conservationist, fishermen or all-around water-lover, Ram trucks are great for boat transportation.
About Rock The Ocean's Tortuga Music Festival 2017
This is the fifth year three-day Tortuga Music Festival and it takes place on the scenic shores of Fort Lauderdale Beach from April 7-9. This year's headliners include Kenny Chesney, Chris Stapleton (sponsored by Ram) and Luke Bryan in addition to more than 20 other performers are scheduled. We can't wait to see you there!
You can view our new Ram ProMaster City inventory here and our new Ram truck inventory here.