Looks Like It's the End of the Road for the Ram ProMaster City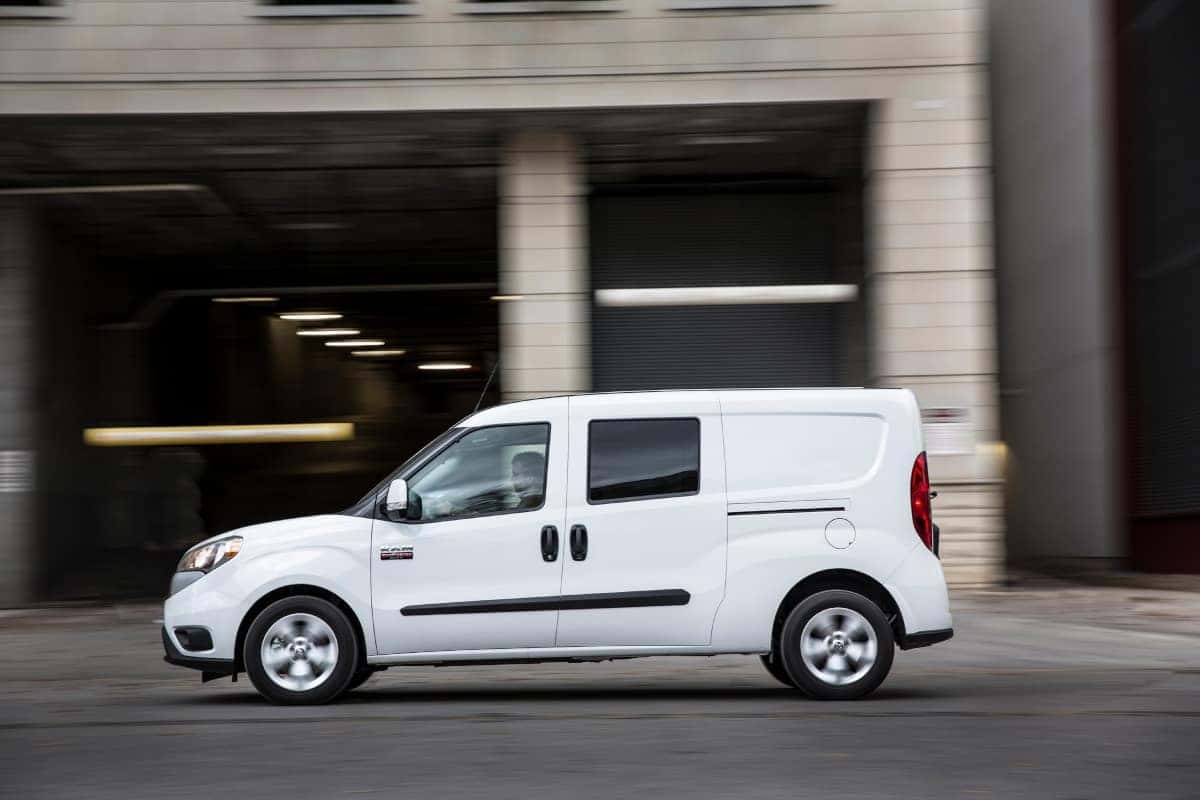 Rumor has it Ram is discontinuing sales of the ProMaster City van after the current model year. It does not look like the automaker has any further plans to replace the outgoing model with a similar model. Automotive News reports that Stellantis, Ram's parent company, does not see any profitability in the small commercial van segment. This news comes on the heels of Ford canceling its Transit small cargo van as well, basically gutting the segment as it readies for electrification. Nissan also pulled its NV200 small cargo van, and Chevy announced long ago that the City Express was also coming to an end. Even the Mercedes-Benz Metris is out of commission. In 2022, the Ram ProMaster City was one of the last models standing in the segment, but all automakers are turning their collective attention to developing EVs for this segment. 
Arguably, the biggest appeal of small cargo vans was fuel efficiency. The models, no matter the automaker, always provided owners with improved fuel efficiency figures at the expense of cargo capacity over bigger models. Regardless, while the Ram ProMaster City is out, the Ram ProMaster remains and returns for the 2023 model year. While these small cargo vans were practical, lower fuel costs were the key to their success, and automakers know EVs will eventually decimate smalled gas-saving vans. Amazon already has a partnership in place with Ram Trucks and is committed to a small fleet of EV ProMaster models. 
Of course, small EV cargo vans are entirely within reach, and it's possible something similar to the Ram ProMaster City will return to the lineup. In fact, a small cargo van could use a smaller battery and be entirely practical for deliveries within cities. Experts believe that smaller EV vans will be popular in the future for the same exact reason as to why they were a success in the past–fuel efficiency. That said, despite their fuel efficiency, demand for small commercial vans has been in decline for quite some time. The Ram ProMaster City peaked in 2016 with over 15,000 deliveries, but numbers shrunk steadily over the following years. In 2021 the model experienced a 40 percent spike, but even that was insufficient to keep it alive. 
2022 Ram ProMaster City Highlights
Buyers can opt for the 2022 Ram ProMaster City in either two-seat cargo or five-seat passenger wagon configurations. Modern styling and professional appeal are available in the form of the compact Ram ProMaster City – a commercial van with a special focus on commercial customer needs and total cost of ownership. Other best-in-class standard features of the 2022 ProMaster City include 178 horsepower and 174 lb-ft of torque, an exclusive nine-speed automatic transmission, unsurpassed towing at 2,000 pounds, a wheelbase that's 122.4 inches, and an impressive 448-mile driving range with the standard engine. On the outside, the Ram ProMaster City is refreshing in its design as its versatility, practicality, and overall refinement are all touches unexpected in the commercial small van category. 
The Ram ProMaster City Cargo comes with a cargo area that measures 60.4 inches in width, 51.8 inches in height, and a step-in height of 21.5 inches. Ram Truck found inspiration for the ProMaster City in simple vocational environments. Buyers can expect shades that mimic toolboxes, hand tools, and even lumber. The 2022 Ram ProMaster City is available in two different configurations: Cargo van (complete with available panels, glass, or combination) and Wagon, featuring rear and side windows. Buyers can choose their preferred Ram ProMaster City in the following colors: Black Metallic, Blue Night Metallic, Bright Red, Bright White, Deep Red Metallic, Quartz Gray Metallic, and Silver Metallic. 
Visit University Dodge for all your commercial needs! Ask us about available commercial incentives, including Section 179 benefits, competitive terms, and more for our commercial customers. Check out the latest commercial vehicle inventory, including the Ram ProMaster and Ram ProMaster City, here at University Dodge. Follow University Dodge on social media to stay up to date with the latest Ram Truck news and offers! 
Photo Source/Copyright: Stellantis