Lee Iacocca, Automotive Titan, Dead at 94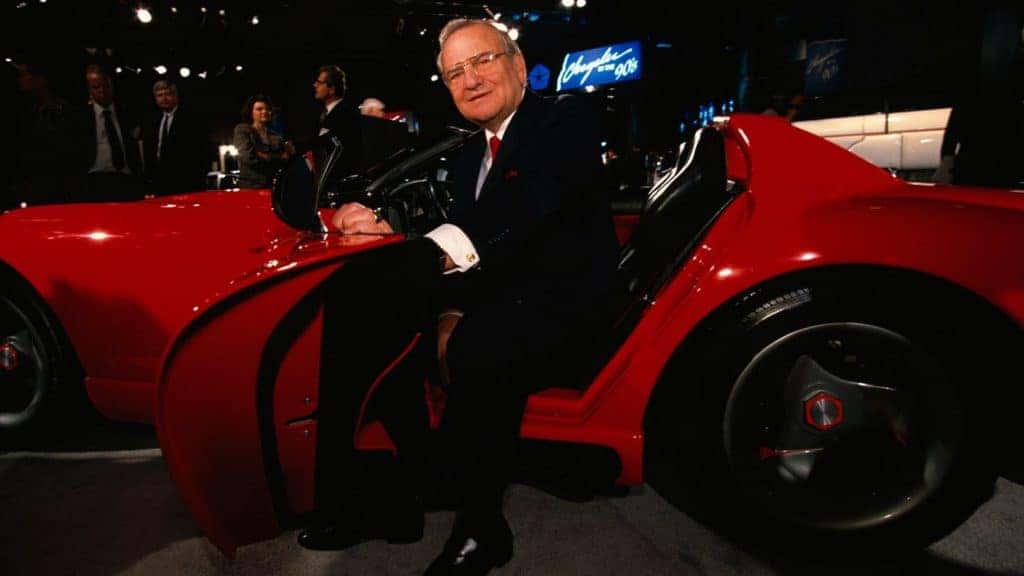 It's a solemn day for the automotive industry, the revolutionary Lee Iacocca died on July 2, at the age of 94 from complications of Parkinson's disease. Renowned for his relentless drive and notorious as the savior of Chrysler during a crisis in the late 1970s and early 1980s, Iacocca will be remembered as a titan of the automotive industry as well as for being the father of the Ford Mustang and the minivan. Iacocca's reach extended much farther than the American automotive landscape, he influenced everything from product to business practices, that for better or worse informed how the car industry works today.
Born in Allentown, Pennsylvania, Iacocca was the son of Italian immigrants who grew up to embody the quintessential self-made man of the twentieth century. After a meteoric rise at Ford Motor Company during the late 1950s and early 1960s, Iacocca helped create famous cars like the Mustang, the Escort and the Pinto. Numerous disagreements with Henry Ford II fueled his exit and his tenure with Ford was over. Iacocca had no room for despair as Chrysler soon came calling. 
Chrysler found itself in dire straits, but Iacocca was the first to orchestrate a government bailout for the corporation as he oversaw its turnaround during the 1980s. At Chrysler he developed the minivan, inventing an entirely new segment in the automotive market and was famous for repaying the government bailout faster than anticipated. He even posed with an oversized check for publicity. Coincidentally, the minivan celebrates its 35th anniversary this year. Iacocca became kind of a celebrity when he began starring in the Chrysler ad campaigns, in which with his abrasive style he told Americans "If you can find a better car, buy it." 
Fiat Chrysler Automobiles (FCA) representatives remembered him fondly, stating the following via press release: "Lee gave us a mindset that still drives us today — one that is characterized by hard work, dedication and grit. We are committed to ensuring that Chrysler, now FCA, is such a company, an example of commitment and respect, known for excellence as well as its contribution to society. His legacy is the resiliency and unshakeable faith in the future that live on in the men and women of FCA who strive every day to live up to the high standards he set."
Today and every day we remember Lee Iacocca, an inventive and passionate innovator who did more to change the face of the modern automotive industry than almost any other person. 
Photo Source/Copyright: time.com