Introducing the 2023 Ram 1500 TRX Havoc Edition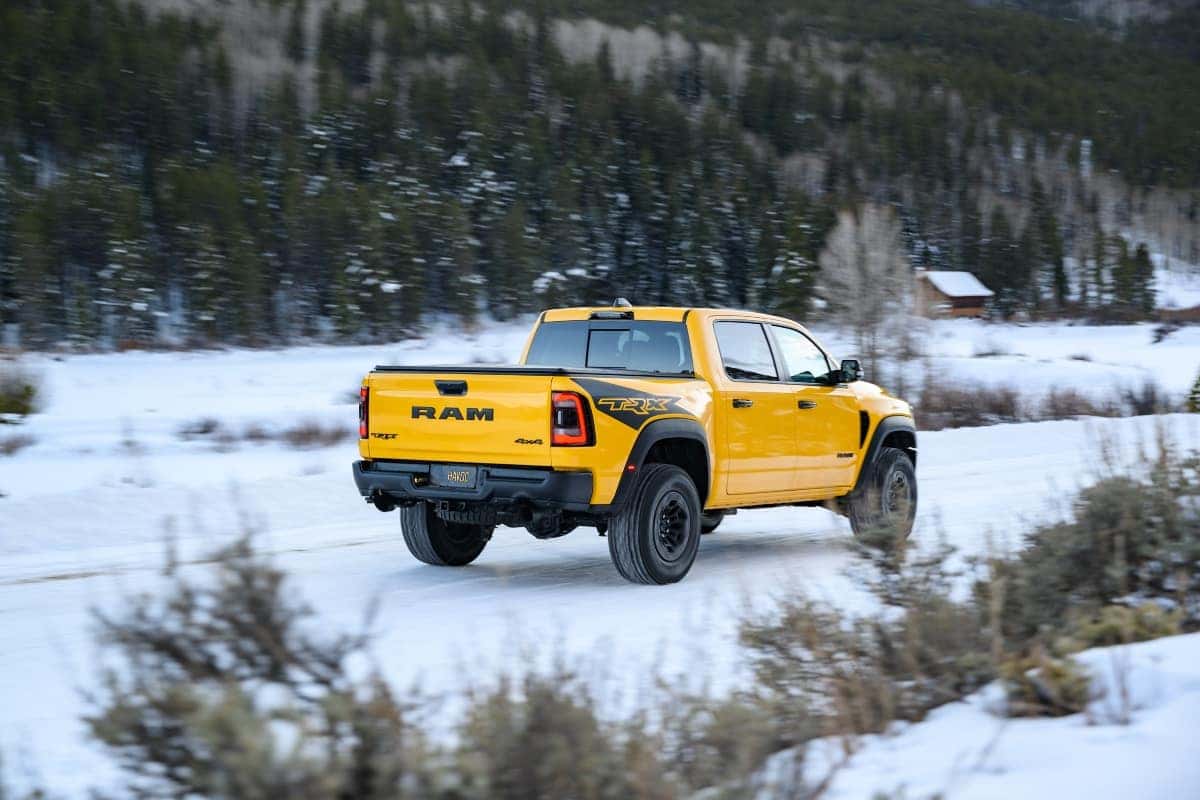 Ram announced the arrival of the exclusive 2023 Ram 1500 TRX Havoc Edition to its lineup. The special edition model features a unique Baja Yellow exterior and offers buyers another variation of the brand's iconic Ram 1500 TRX pickup. 
"The Ram 1500 TRX Havoc Edition offers another unique way for our passionate customers to separate themselves from the crowd with the segment's best combination of performance, capability and technology. We're always exploring new ideas and looking for ways to offer new content as we continue to win over more and more buyers," said Mike Koval Jr., Ram Brand CEO–Stellantis.
With its task to expand Ram's light-duty lineup already underway, the new 2023 Ram 1500 TRX Havoc Edition is one of the fastest, most fuel-efficient, and most powerful pickups on the market today. The Ram 1500 TRX lineup now features yet another light-duty pickup with the segment's benchmark for performance and power thanks to the 6.2-liter Supercharged HEMI V8 engine beneath the hood.
Ram 1500 TRX Havoc Edition
Performance truck buyers now have an even wider selection when it comes to the Ram 1500 TRX thanks to additional options for personalization, as well as a unique combination of graphics, technology, exterior appearance accents, and performance directly from the factory. Like all other TRX pickups, the Ram 1500 TRX Havoc Edition features the Level 2 Equipment Group, including a unique Baja Yellow exterior shade, a dual pane panoramic sunroof, LED cab-mounted brake lights, cargo tie-downs, graphics, spray-in bedliner, a bed step, and Beadlock-capable wheels.
On the inside, the TRX Havoc Edition features Prowler Yellow accent stitching, a leather and carbon-fiber flat-bottom steering wheel, a Head-up Display, a driver's screen which features the TRX in Baja Yellow, unique carbon fiber accents throughout the cabin, an embroidered "TRX" seatback logo, and a unique center console badge which commemorates the model. Buyers can expect the following advanced safety features as standard: Lane Keep Assist, Pedestrian Emergency Braking, and Adaptive Cruise Control.
The 2023 Ram 1500 TRX Havoc Edition has an MSRP of $104,550 (plus destination fee). Although the 2023 Ram 1500 TRX Havoc Edition is available in very limited qualities, it goes on sale early in the first quarter of 2023.
6.4-liter Supercharged HEMI V8
The crowning jewel of the Ram Truck engine lineup, the 6.2-liter Supercharged HEMI V8 exclusively powers the Ram 1500 TRX. Ram hasn't made any changes to this engine, choosing to keep its 702 horsepower and 650 lb-ft of torque untouched. The blistering powertrain gives buyers a 0 – 60 mph time of just 4.5 seconds. It's not unheard of, but the TRX is not necessarily focused on towing as performance and off-roading are its areas of expertise. Enthusiasts may see figures this robusts in an EV pickup, but unlikely to come from a gas engine in the future.
Visit us at University Dodge and check out the latest offerings in the Ram Trucks lineup. Explore the latest Ram 1500 TRX and see the high-performance pickup with all its bells and whistles up close. Follow University Dodge on social media to be the first to know when the latest special edition pickups roll across the dealer lot. 
Photo Source/Copyright: Stellantis