Here's What the Future Holds for SRT Over at Dodge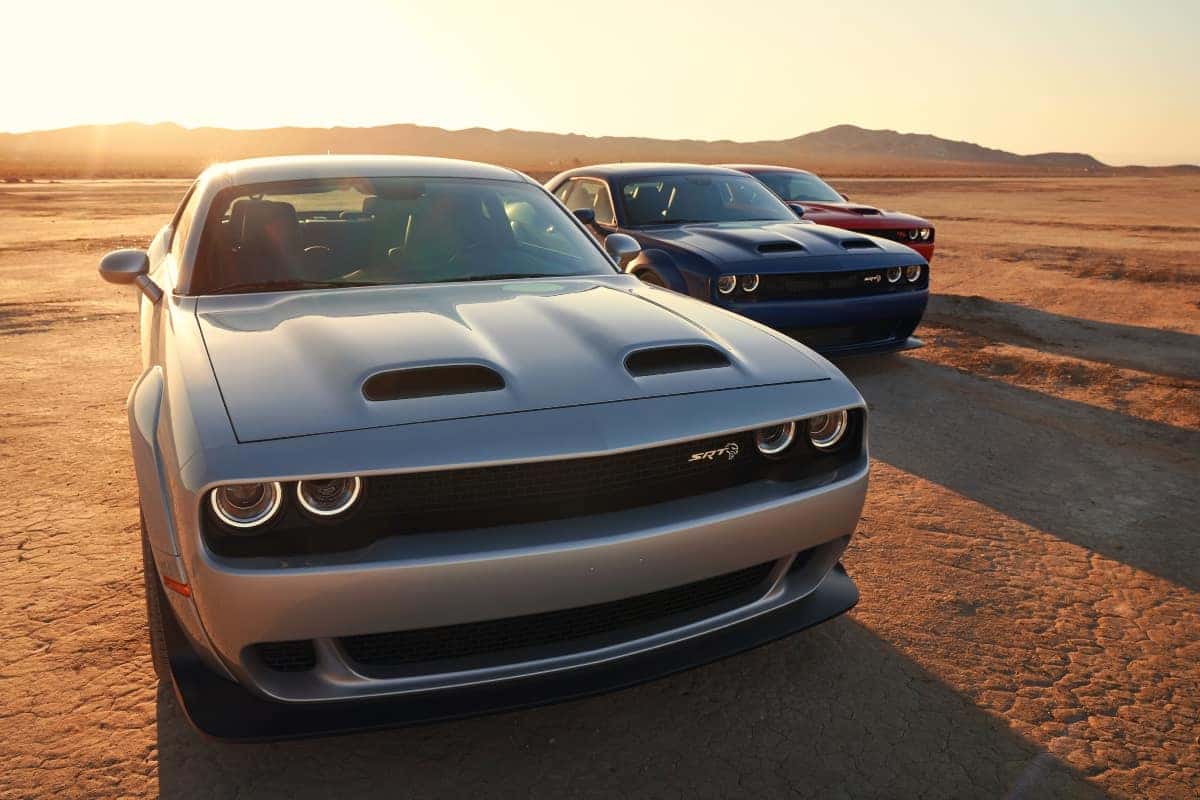 The merger between Fiat Chrysler Automobiles (FCA) and Groupe PSA was completed earlier this year (2021), forming the newly-minted Stellantis — in turn, the current parent company of Dodge and Ram Trucks, among others. Stellantis has been making many internal changes since the merger, including the disbanding of the Street & Racing Technology (SRT) division and announcing it would no longer be its own brand. Bear in mind SRT never produced vehicles on its own, it simply modified models such as the Dodge Challenger SRT Hellcat, Charger SRT Hellcat, Ram 1500 TRX, and the Jeep Wrangler Rubicon 392 among others. As it turns out, SRT isn't really shutting down, Stellantis is simply reorganizing the team. Tim Kuniskis, Dodge brand chief executive, recently set the record straight about what's happening with the SRT division.  
"We took this core group of people that were sitting in one building where guys were working on TRX in one area, and Rubicon 392 in another area, and Chargers and Challengers in another area, and sent the TRX group to work with the Ram engineers, the Rubicon 392 group to work with the Wrangler engineers and so on. People looked at that change and said 'SRT is being disbanded.' Absolutely not. It's the opposite," explained Kuniskis. 
SRT is now largely considered a sub-brand within Dodge, and only the highest-tier trims are slated to receive the SRT treatment. For comparison, BMW offers the M sub-brand, while Mercedes Benz cites its AMG lineup as an equivalent. With the onset of electrification, SRT has its work cut out for itself, but Kuniskis is convinced the occasion is a perfect opportunity for innovation. "It's going to enable more performance than we've ever seen before. Ever," Kuniskis stated. 
The future of SRT lies in both battery-electric vehicles and plug-in hybrids. It is admittedly difficult to retool a base model as engineers have to take into account things such as a fixed battery pack, center of gravity, battery chemistry among other factors. Instead, Kuniskis implied that the SRT team will have to work with the base vehicle engineers starting from day one. Even though the SRT team is somewhat scattered now, they're tasked with staying ahead of the rapidly-changing performance market. The future success of SRT depends on how well the sub-brand — alongside Dodge — can stay ahead of the game.
2021 Dodge Performance Models
While the automaker gets up to speed with its electrification plans, here's what the engineers over at SRT cooked up for the 2021 model year. Up first we have the 2021 Dodge Durango SRT Hellcat, the only three-row SUV that can easily pass as a muscle car in its segment. Powered by a 6.2-liter HEMI V8 engine, the Durango SRT Hellcat has a top speed of 180 mph and a 0-60 mph time of only 3.5-seconds. The very same engine also rests under the hood of the 2021 Dodge Charger SRT Hellcat Redeye, with 797 horsepower, a top speed of 203 mph, and Widebody availability that adds 3.5 inches of width. With an impressive 807 horsepower and an indomitable 0-60 mph time of just 3.25 seconds, the Dodge Challenger SRT Super Stock makes the 6.2-liter HEMI shine. The Super Stock trim features wide 18-by-11-inch aluminum wheels clad in Nitto NTO5 drag radials.
Experience everything the SRT lineup has to offer here at University Dodge. Explore our performance inventory, along with the latest Dodge inventory, and schedule your test drive today! Follow University Dodge on social media to stay up to date with the latest Dodge news and offers. 
Photo Source/Copyright: Stellantis