Free South Florida New Years Eve Events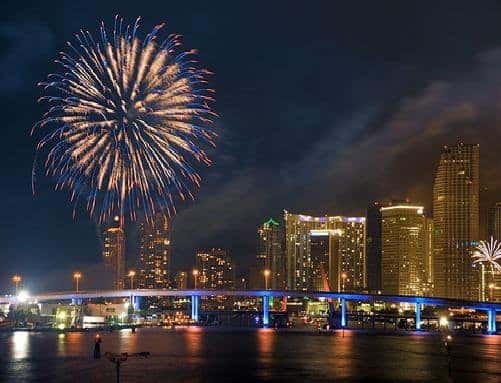 The year is quickly coming to an end and before we know it, we'll be transitioning into 2016. Luckily in Davie, we ring in the New Year with moderate temperatures, and we also have several free New Year's Eve celebrations located in South Florida.
Whether looking for something big or small, Miami, Ft. Lauderdale and the Florida Keys have great free parties where you can spend the last night of 2015 with friends and family.
Miami
This year Bayfront Park will hold a dance party hosted by Pitbull. The countdown party begins at 8 p.m. and carries on till 12:30 p.m. At midnight "The Big Orange" ascends to the top of the InterContinental Miami hotel and fireworks are set off. It was estimated that 200,000 people gathered at Bayfront Park to ring in the 2015 year.
Ft. Lauderdale
Fort Lauderdale hosts one of the largest New Year's Eve celebrations in South Florida. The free, 11-hour street festival attracts groups of friends and families throughout the day. At midnight a bright orange ball drops.
Key West
Key West is a "mecca" of NYE parties. Key West's main drag, Duval St., holds several midnight drops held at bars, clubs and hotels. The whimsical drops include a Key lime that splashes into a margarita glass, a pirate wench that descends from a 75-foot schooner mast, a conch shell drop, and the descent of the local celebrity "Sushi" who sits in a giant red high-heel shoe.
We wish you a safe and happy New Year! Come by and see our deals at Rob Lambdin's University Dodge — we are going to have some specials for the New Year.