FCA Finds New Business Partner in Aurora Innovation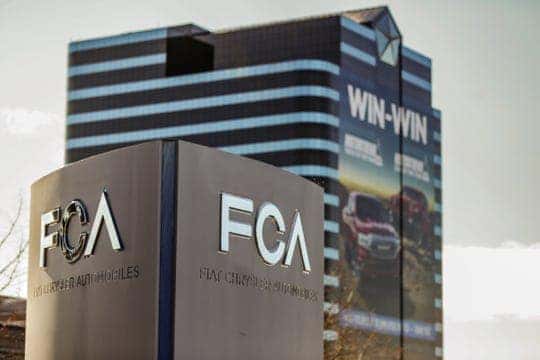 Fiat Chrysler Automobiles (FCA) just announced that it's got a new partner for developing self-driving vehicles. This partnership isn't just any partnership with Aurora Innovation – a company led by leaders in the space who've all worked at Google, Tesla and Uber. FCA says it will work alongside Aurora in order to integrate the Aurora Driver self-driving platform into the automaker's commercial vehicles lineup, likely from Ram and Fiat. Both companies signed a memorandum of understanding, but the public won't be privy to any of the financial terms.
FCA also announced that the technology would likely come to the U.S. first, with a pending move to the European market further down the line. Timing could be within the next three to five years. This latest bit of news further cements FCA as the one automaker whose approach is to partner up with other companies rather than take on all of these expensive technological challenges all by itself. FCA's autonomous driving efforts differ from the other massive automakers such as GM, which purchased Cruise Automation or Ford, which heavily invested in Argo AI.
This isn't FCA's first foray into self-driving technology as the company has already signed on to partnerships with Intel, BMW, and Mobileye. Additionally, FCA has also teamed up with Waymo – formerly known as the Google Self-Driving Project – to provide the company its Chrysler Pacifica Hybrid minivans to help Waymo test their self-driving fleet. Mike Manley made a few statements via a press release and here's what he said "As part of FCA's autonomous vehicle strategy, we will continue to work with strategic partners to address the needs of customers in a rapidly changing industry. Aurora brings a unique skill set combined with advanced and purposeful technology that complements and enhances our approach to self-driving."
This also isn't Aurora's first partnership with a vehicle manufacturer as they've already got deals with Volkswagen, Hyundai and China's electric car company Byton. Headquartered bicoastally in both Palo Alto and Pittsburgh, Aurora Innovation also has an office in San Francisco. "We have more than 250+ employees and recently raised more than $600M in our Series B financing round, with investors including Amazon and Sequoia," said Aurora Innovation spokesperson, Faryl Ury. Up until this point the Aurora Driver technology has been integrated into six existing vehicle platforms – from sedans, CUVs, SUVs to commercial vehicles and beyond. Anderson, one of the Aurora Innovation owners, stated: "We're not for sale. We intend to enable the entire industry and we wouldn't be able to do that if we were owned by a single automaker."
Follow University Dodge on social media to stay up to date with the latest FCA news. We don't have to look too hard to see where FCA wants to take its Ram brand in the near future. Experience the all-new 2019 Ram 1500 at University Dodge, complete with its advanced safety features and its state-of-the-art interior cabin.
Photo Source/Copyright: freep.com