Ever Wonder Why Most Sports Cars Have Only Two Doors?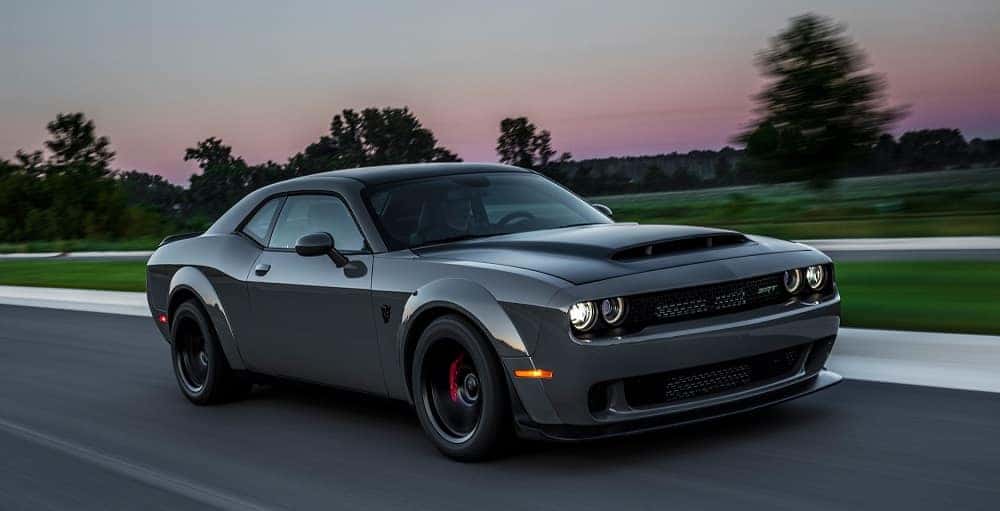 Simply put, two-door sports cars produce better performance.
From an outside perspective, a two-door sports car obviously has a more attractive and cleaner curb appeal compared to a four-door sedan. Aside from good looks, two doors actually make for a more rigid and lighter structure which is beneficial for drag racing. When adding additional doors and space inside, it can deter the driver from achieving maximum performance because of the added weight. And let's be real – it's highly unlikely that a sports car owner is going to drive at high speeds with anyone else in the car, especially children.
The 2018 Dodge Challenger SRT Demon is a perfect example of taking weight-saving measures, considering the passenger seats are even optional. This supercharged 6.2-liter V8 bad boy can produce 840 horsepower and demolishes a quarter-mile in 9.65 seconds at 140 mph. In order to guarantee that kind of power, the front passenger seat, back bench, and all the associated belts are not only optional, but also decrease the vehicle's weight by 113 pounds. In addition to weight, two-door sports cars are more convenient. Because of the vehicles shorter wheelbase, drivers will have a better turning radius paired with quicker and sharper handling – parking is also a lot less of a challenge.
It's a common misconception that two-door sports cars are more expensive to insure. Generally, two-door cars are classified as sports cars which may cost more than a four-door car that's considered a family car. That's not always the case, however. Each car insurance company has their own individual rating system and vehicle classifications. So, depending on how a particular car insurance company views the vehicle, will demonstrate the difference in cost of a two-door versus a four-door car. For example, we compared a Honda Accord EX Coupe and a Honda Accord EX four-door with two different insurance companies. The first insurance company shows $589.43 for six months for the two-door car and $607.67 for six months for the four-door car – so clearly, the two-door is cheaper. However, the second car insurance company shows the four-door Accord at $587.54 and the two-door coupe at $601.72. So, it's clear that car insurance prices vary on the company.
In today's automobile market, four doors do tend to dominate mainly because of their more versatile access and use, specifically with SUVs and crossovers. Yet, sports car enthusiasts who still appreciate the fun and pleasure in driving fast, a two-door might be a more preferred option. Stop by University Dodge located in Davie, FL to test drive the all-new 2018 Dodge Challenger SRT Demon. For more information on all of our 2018 car inventory, please visit our website. Who knows? You might just find your dream sports car.     
Photo Credit/Copyright: caranddriver.com