Dually Truck vs. Non-Dually Truck – Pros and Cons of Each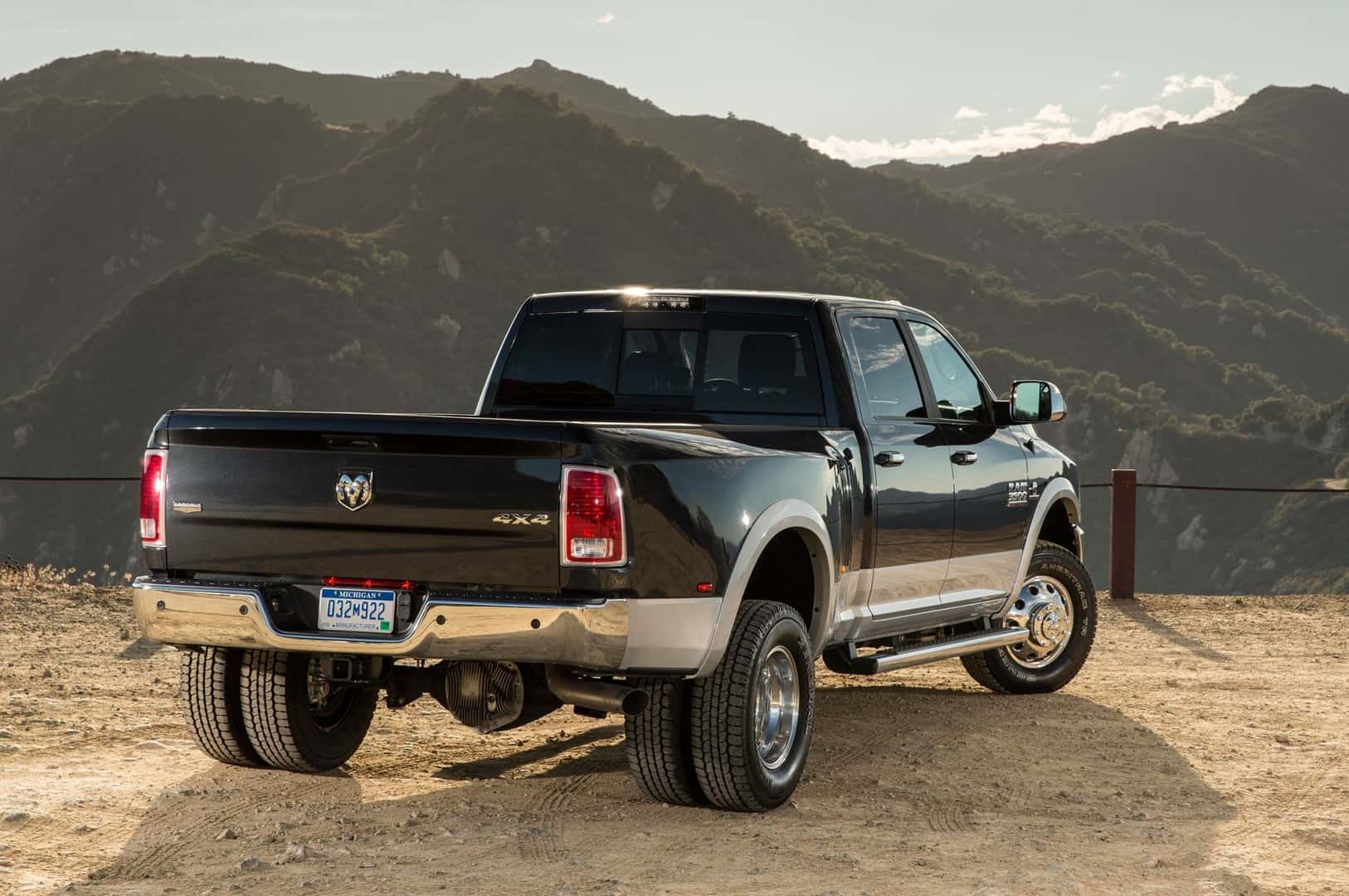 Dually trucks and non-dually trucks are different in that they have different capabilities and purposes. The most obvious difference between the truck models are the dual rear wheels that a dually has versus the typical single rear wheels that a standard pickup truck has. The extra set of wheels gives a dually advantages and disadvantages. Learn more about both dually and non-dually trucks below, if you are struggling to choose which is best for you, this information will serve you well.
Dually
As previously mentioned, a dually truck is a standard truck with an extra set of wheels in the rear. The reason most people would choose a dually over a non-dually truck has nothing to do with style and everything to do with capability. The extra set of wheels allows for more capability.
Pros
Increased maximum towing and payload capacities.
More stable for a trailer specifically in a windy situation (therefore, added safety when needed).
Perfect for a 5th wheel trailer or a larger and heavier haul.
Cons
Decreased fuel economy.
Can be more difficult to park and drive because of the wider and heavier body to accommodate extra wheels.
More expensive purchase cost of the truck.
Less comfortable ride without a load.
Non-Dually
A non-dually truck is a standard four wheel truck. Even if a non-dually truck doesn't have as much towing capacity, it still has many upsides to it as well. Not to mention, for most every day drivers, a non-dually is a perfectly suitable choice.
Pros
A more affordable truck option.
Better fuel economy.
Perfectly capable of towing if you are an everyday driver with little need to tow heavy loads.
More comfortable ride without a load.
Cons
Lower towing capability and less capable when it comes to stability when towing in windy conditions.
Duallies are safer in a blowout situation. If a tire blows out in a standard four-wheel truck it may be more dangerous.
Easier driving, parking and handling.
Interested in a new truck? We have plenty of Ram trucks both heavy duty and light duty, dually and non-dually to go around. Check out our University Ram inventory here.