Dodge Schedules a Grudge Match Ahead of Roadkill Nights Event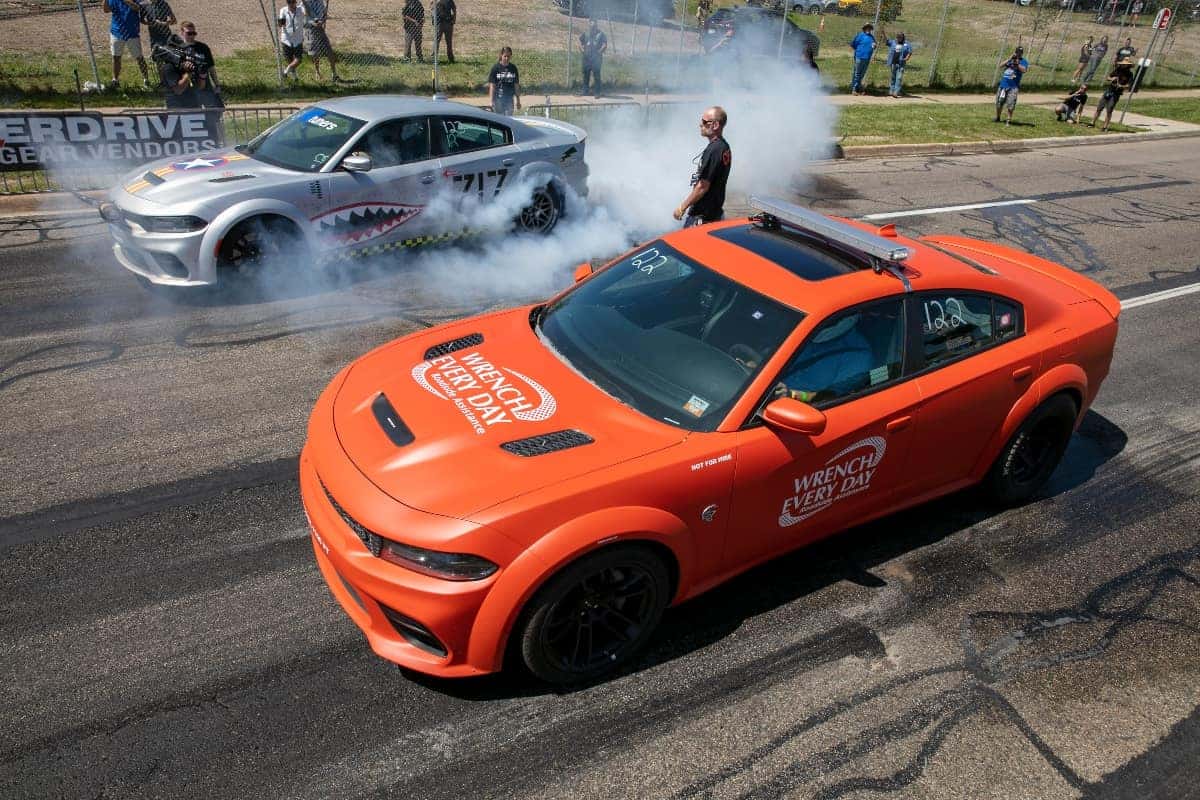 As August (2022) creeps closer Dodge is getting ready for its seventh edition of MotorTrend Roadkill Nights Powered by Dodge. The annual event is making up for lost time (due to the pandemic) by taking things to new heights. Attendees can expect a new twist on last year's most popular attraction– the automotive builder showdown. This year (2022), Dodge is poised to showcase its Dodge Direct Connection parts so competitors can build the ultimate drag racing machine before going head-to-head on the strip. Dodge and MotorTrend announced the lineup that's expected to be at the event, pitting online personalities against one another in a bracket-style showdown. The winner of this year's Dodge Direct Connection Grudge Match will face off with last year's winner Alex Taylor. Automotive content creators participating in the event include the following favorites: Tavarish, Westen Champlin and throtl, Christina Roki, Demonology, Corruptt Builds, Collete Davis, and David Patterson. Enthusiasts can follow the Grudge Match project builds via www.dodgegarage.com/roadkill-nights-2022.
"The Grudge Match was a hit last year, so we're bringing it back to Roadkill Nights. But this time, we're giving competitors Direct Connection parts to use as building blocks in assembling their race cars. It'll be fun to see if Alex can defend her crown against a mix of returning racers and new blood. Last year, everyone learned that getting traction is the key to street racing on Woodward avenue. So this year, we're upping the ante. All competitors will be running a Direct Connection crate engine that they can modify however they want, but they will all have the added challenge of competing with a Direct Connection six-speed manual transmission," said Tim Kuniskis, Dodge Brand Chief Executive Officer – Stellantis. 
Direct Connection
Dodge's exclusive source of factory-backed performance parts are available via Dodge Power Brokers dealers. Competitors participating in the Grudge Match can expect not just any Direct Connection parts, but a Hellcrate Redeye 6.2-liter Supercharged Crate HEMI engine. Competitors will also get VIP access to the Direct Connection Tech hotline if any technical questions should arise. Woodward Avenue is sure to get a taste of the glory when Roadkill Nights kicks off this coming August (2022). Besides the Direct Connection Grudge Match, attendees can also enjoy classic and modern muscle cars, interactive experiences, immersive fun-filled activities at the M1 Concourse in Pontiac, Michigan and much more.
Thrilling drift rides are also on the schedule where participants are encouraged to go on the ride of their lives at the M1 Concourse. Interestingly enough, there won't be any professional drivers behind the wheel. There will actually be a Direct Connection Alley area that includes a display trailer complete with Dodge Challenger SRT Demon virtual drag racing simulators. The fun doesn't just stop there, attendees will also see Direct Connection crate engines and other performance parts on display as well. 
Check out the Dodge inventory at University Dodge and schedule your test drive today! Follow University Dodge on social media to see footage from the event when it takes place this upcoming August (2022). 
Photo Source/Copyright: Stellantis