Dodge Lineup Deemed the Best Car Styling Brand for Third Consecutive Year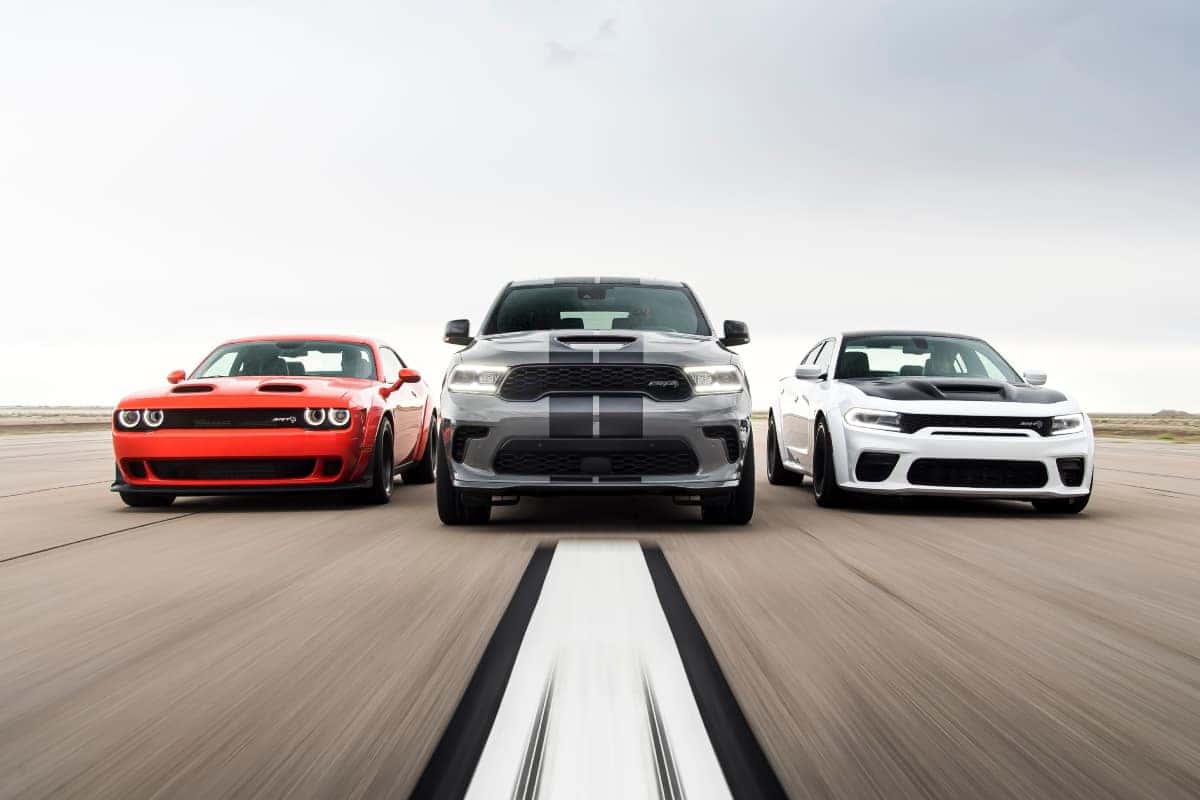 Dodge vehicles are notorious and revered for their design and overall aggressive looks that put to rest any talk about pony cars. Kelley Blue Book (KBB) recognized Dodge as the Best Car Styling Brand for a third consecutive year during KBB's yearly Brand Image Awards. Award categories include luxury, non-luxury and truck shoppers, with determinations coming straight from new-car buyer perception data. 
"Dodge represents quintessential American muscle through and through. Aggressive exterior styling with unique heritage design cues immediately draws consumers to the brand. That styling is matched perfectly to unrivaled performance under the hood. Dodge is true to its brand from its styling to its performance," said Isabelle Helms, Vice President of Research, Market Intelligence, and Pricing Strategy for Cox Automotive. 
In fact, it turns out one of the main reasons for purchasing Dodge vehicles continues to be their exterior styling and the fact that they're "fun to drive." Overall power and acceleration also plays a role when it comes to consumers who opt for Dodge vehicles. Both the Challenger and Charger models just experienced one of the best years on record in terms of sales, including combined retail sales up 6% year-over-year. Dodge set out to make 2021 the year of pure distilled performance, offering a Hellcat-powered lineup — with over 700 horsepower– in all three of its flagship vehicles, including the Charger, Challenger, and Durango SUV. 
2021 Dodge Performance  
King of the three-row SUV segment, the 2021 Dodge Durango raises the bar with a few changes, including a Challenger-inspired cockpit that adds a not-so-subtle hint of muscle. That's not all, the 2021 Dodge Durango also centers performance at its core with six available distinct trims — SXT, GT, Citadel, R/T, SRT 392 and the all-new Dodge Durango SRT Hellcat. With over 710 horsepower, the 2021 Dodge Durango SRT Hellcat is the most powerful SUV ever. 
The 2021 Charger SRT Hellcat Redeye is bringing the heat with its "Demon-possessed" engine and as the most powerful and fastest mass-produced sedan in the world. With unprecedented performance levels, the 2021 Dodge Charger SRT Redeye offers up 797 horsepower and up to 707 lb.-ft of torque. Not only does the 2021 Charger bring the ultimate in high-performance, it also excels when it comes to interior comfort and road-ready confidence — a unique combination in what is essentially the world's only four-door muscle car. 
As for the crown jewel of Dodge's lineup — well, that's the 2021 Dodge Challenger. In 2020 the Dodge Challenger SRT Demon earned all the accolades as a one-year, limited-production build. Now, in 2021, it's the 807-horsepower Dodge Challenger SRT Super Stock that reigns supreme. As the halo of the 2021 Challenger lineup, the SRT Super Stock trim outperforms the competition when it comes to horsepower, and riding, and handling, making it the newest ultimate muscle car.
Customization continues to be within enthusiasts' reach with unique appearance packages straight from the factory. Additionally, Dodge also offers a variety of different color stripes, wheel finishes, along with Dodge heritage colors and all-original badges. Exterior color options that help these vehicles stand out include Sinamon Stick, Frostbite, and Hellraisin. 
Check out our latest Dodge Performance inventory and put the pedal to the metal at University Dodge today! Follow University Dodge on social media to stay up to date with Dodge's hottest performance cars. 
Photo Source/Copyright: Stellantis