Dodge Challenger: Brief History of American Muscle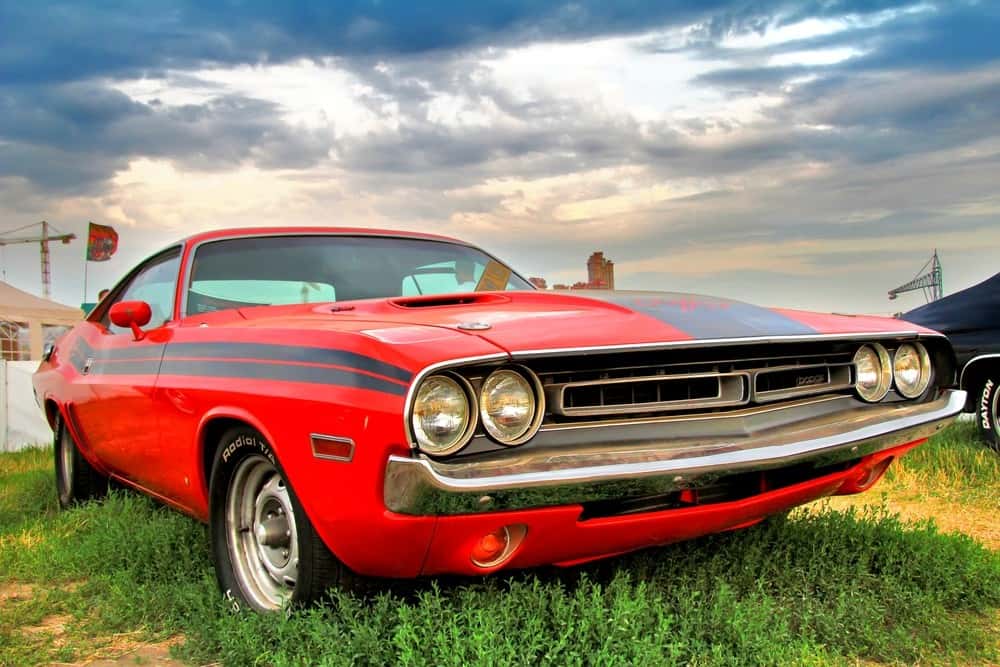 Since 1970, the Dodge Challenger has been an iconic vehicle on the American roadway. Even though it initially was not well-received, early versions of the Challenger have become among the most sought-after classic cars on the market.
The original Challenger was introduced to the market in 1970 and it had a chiseled and strong frame and a range of optional trims including a hardtop or convertible. Built to compete with the Ford Mustang and Chevy Camaro, the Challenger had a powerful V8 engine that offered a lot of torque and speed.
After four years, Dodge paused the Challenger's production until 1978 when its second generation car was reintroduced. Known overseas as the Mistubishi Galant Lambda, the second generation Challenger had a "Hemi" engine and introduced Mitsubishi's "balance" shafts to the American market. Production of this model was also fairly short and ended after five years in 1983.
After 25 years of dormancy, in 2008 the Dodge Challenger was reintroduced to the market. Unlike the Mustang and Camaro which are much different than their first generation designs, the third generation Challenger's look was largely inspired by the strong features present in the 1970 Challenger.
It carries the iconic four-headlight array, wide rear tires, two doors and a strong shape. The newest generation of this American muscle classic revives another piece of Challenger lore as well; there are a number of trim and option packages available. Many of the modern Challengers on the road today have a unique selection of wheels, stripes and hood scoops.
The 2016 edition features include high-tech bells and whistles like touchscreens, custom tic-toc-tach gauges and rear view cameras that help bring the 1970's classic into the modern age.
Where to buy one!
You can buy the Dodge Challenger or any of Dodge's great cars at University Dodge located just outside of Miami.